Jigokudani Park is a famous hot spring area near Nagano. The name Jigokudani (地獄谷 lit.: "Hell Valley") is due to steam and boiling water bubbling up from the frozen ground.
It is famous for its large population of wild snow monkeys that come to the valley during the winter when snow covers the park. You monkeys they descend from the steep cliffs and forest to sit in the warm hot springs, and return to the safety of the forests at night.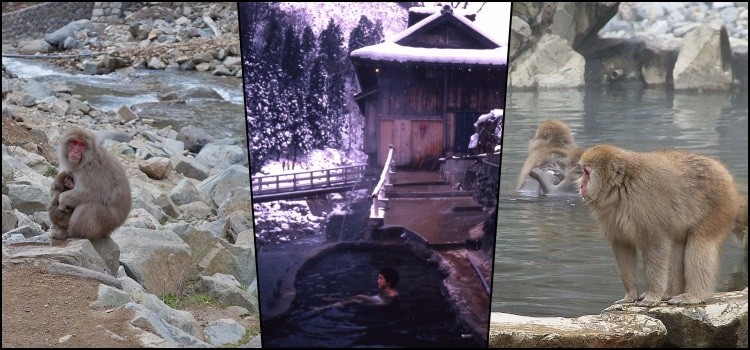 Jigokudani Park attractions
Jigokudani Park offers visitors the unique experience of seeing wild monkeys bathe in a natural hot spring.
The park is inhabited by a species of Nihonzaru (日本猿 lit.: "Japanese monkeys"), which are known as Snow Monkeys.
It is located in the natural habitat of this species, in the forests of the Jigokudani Valley in Yamanouchi, not far from the cities of Shibu and Yudanaka.
The park has an artificial pool where the monkeys gather, just a few minutes from the park entrance.
The park has an information center in Japanese. However, there is an explanation of the apes alpha male system in English, as well as portraits of alpha males.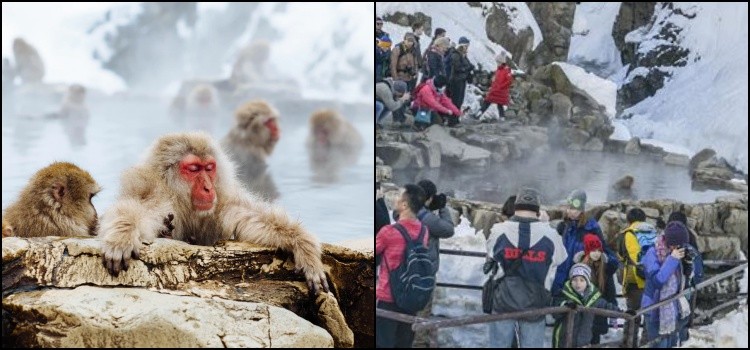 The monkeys in Jigokudani Park
Although the park is open year round, the monkeys are particularly photogenic when the area is covered in snow.
There is usually snow between December to March, and the best time to visit is between January and February.
Monkeys usually get into the bath, but they need some encouragement from park rangers by throwing food in the pool.
Accustomed to humans, apes can be watched closely and often ignore their human guests. It is forbidden to touch or feed the monkeys.
Visitors will likely encounter monkeys along the way to the pool. Monkeys live in large social groups, and it can be quite fun to observe their interactions.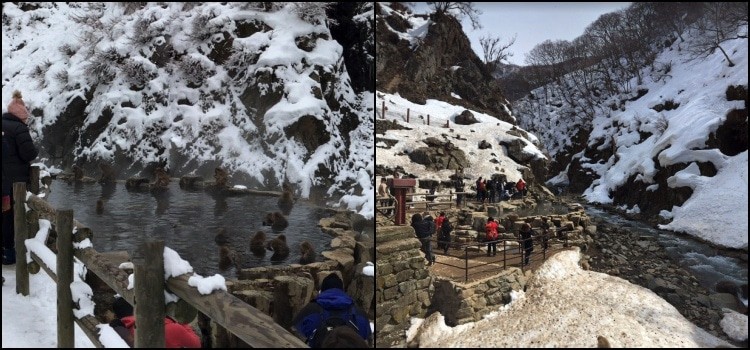 Access to Jigokudani Park