Arashiyama (嵐山) is a beautiful tourist district located in Kyoto. This neighborhood has been a tourist spot since the Heian period (794-1185). Arashiyama is a good place to enjoy the cherry trees, it is quite famous for its bamboo forest and a mountain full of monkeys.
Arashiyama usually gives access to other small rural and urban areas, one of them is Sagano, but Arashiyama is usually used to refer to the entire district. In the middle of the bamboo forest you will find several temples, a cemetery and a small park. You can also walk along a river called Hozu, crossing the Togetsukyo bridge you will find several shops, more temples and the famous monkey mountain.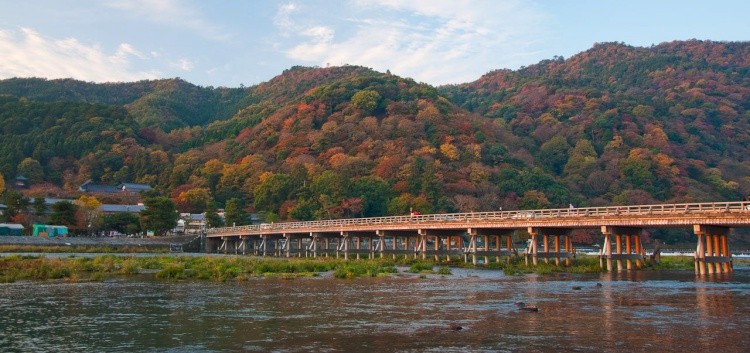 the monkey mountain
To access the monkey mountain you must pay and go up on foot for 25 minutes. When you reach the top you will come across thousands of monkeys on the loose, be careful. You can get close to the monkeys, but don't touch them, you will see lots of loose monkeys and a nice view of Kyoto. Inside the location found at the top of the mountain you can feed the monkeys peanuts through a grid.
During my trip to japan in 2016 I made a video of the bamboo forest, the neighborhood and the monkey mountain, you can view the video below:
attractions
In addition to the beautiful bamboo grove and the monkey mountain, you can enjoy the beautiful view and visit the small street with the appearance of the Meiji period (1868-1912) called the Saga-Toriimoto.
In Arashiyama you will find Tenryuji, Daikakuji, Jojakkoji, Nisonin, Gioji and Nenbutsuji temples. To enjoy the view, you can take a train that goes to Kameoka called Scenic Railway Saga and slowly pass through the mountains and the river. Upon arriving in Kameoka you can take a boat trip down the river.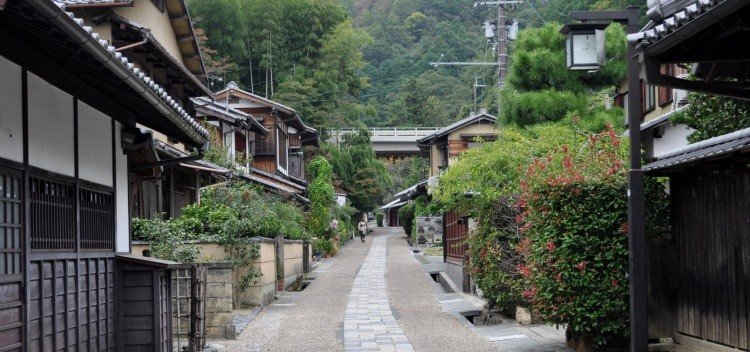 At the back of the bamboo forest you will find the former residence of the actor Okochi Denjiro (1896-1962). This residence consists of several different gardens and buildings. In Arashiyama you will also find the residence of the poet Mukai Kyorai.
During the summer you can follow the Ukai, cormorant fishing. During the winter the bamboo forest is lit up with lanterns called Hanatoro.
On the way to Arashiyama you can take another train route and get off at the famous Toie studio called Eigamura. A small village that simulates old scenarios that are used in movies and dramas.
Without a doubt Arashiyama is one of the tourist attractions that you cannot miss when visiting Kyoto.