In Hokkaido (北海道) in the city of Sapporo (札幌) one of the biggest winter festivals in Japan takes place every year. In this article, we are going to talk about the big snow festival in Sapporo city called Sapporo Snow Festival (さっぽろ雪まつり). The event usually takes place in February, the month of the year with the highest snowfall.
This is the perfect opportunity to see gigantic snow and ice sculptures at Odori Park, tsu Dome and along Susukino Main Street. This freezing event has been going on for 7 days since 1950.
The Origin of the Sapporo Snow Festival
The festival started in 1950 when elementary school students made 6 snow sculptures in Odori Park. In 1955, Japan's self-defense forces built the first snow sculptures, for which the festival became famous. Other festivals already took place in Hokkaido, but most have ended. O Sapporo Snow Festival, has become one of the most popular events, attracting tourists not only from Japan but from all over the world.
This winter spectacle has attracted more than 2 million tourists every year. More than 250 sculptures are made a year, of all sizes. In this festival there are ice and snow sculpture competitions. There are categories of all sizes, some sculptures reach 15 meters in height and 25 meters in width. In addition, the festival has several attractions such as skating rink, SKI, AIR Jumping, walking, slide tube and others.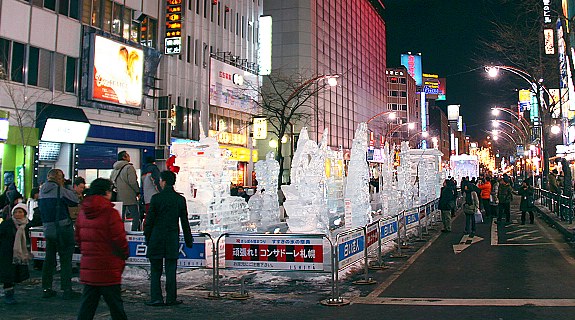 Some sculptures are gigantic and require machines and a base to make. Cultural sculptures from all over the world are made at the event. There were years when we had sculptures of Star Wars, Sazae-san, Hatsune Miku and several references to the POP world.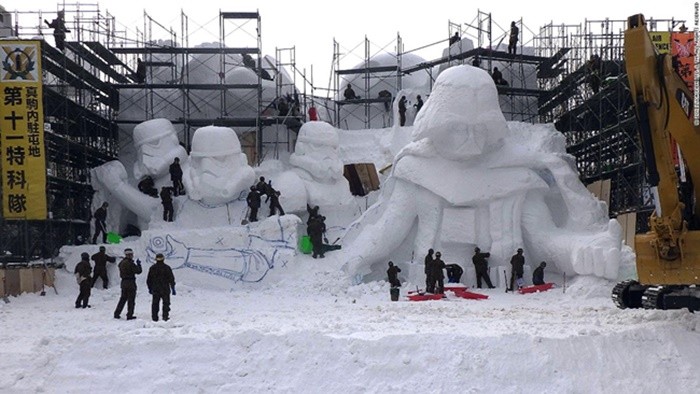 The grandeur of the event draws the world's attention with unimaginable and brilliant sculptures, replicas of castles and monuments. If you want to know more, visit the event's official website: https://www.snowfes.com
Were you the lucky one who got the chance to go to this event? Tell us your experience! Thankfully those who couldn't attend the event can still watch videos below to see the grandeur of Sapporo's snow festival. Thanks for the shares and comments…
Videos from the Sapporo Snow Festival