Whenever we finish an anime, we look forward to having a sequel, but that doesn't always happen. The anxiety for a new season makes many search for possible sequels on Google, thus generating many articles.
Most of the visits intoxicate and even a small portion of Suki Desu's visits are due to articles referring to sequels and new seasons of popular anime. Which unfortunately leaves us.
In this article I will explain why many anime don't get a new season, what influences an anime to have a sequel and also share a list of anime and their percentage of new season chances.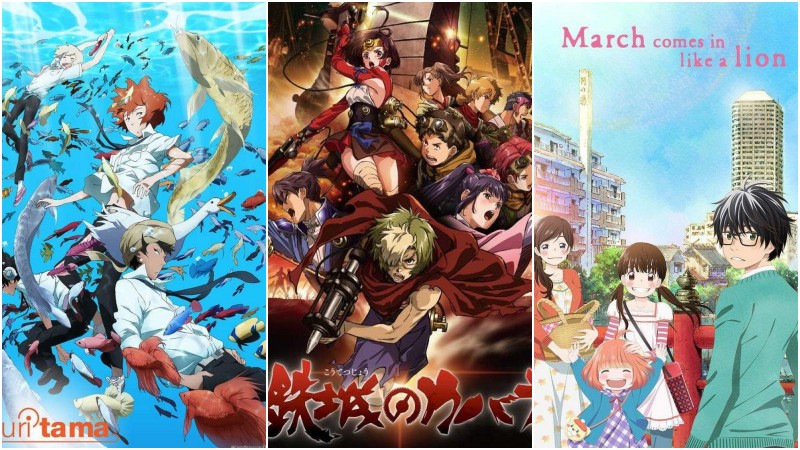 How is the number of seasons of an anime defined?
On American TV, series are already canceled or a new season is announced before the current one ends. Rarely does a series go more than a year without receiving its new season. Unfortunately this is different in Japan.
There are so many anime (and manga) series out there that broadcasting companies don't know which will be hits and which won't be when it comes to establishing a contract with a studio. Perhaps at some point your favorite work will catch the company's attention.
The fact is, when a studio gets the green light to make a series, it's usually one season. That is, when the studio receives the green light to start production, the number of episodes is already decided.
For some, this is enough to make a complete story and have a clean ending. Others end more openly or on a cliff (Cliffhanger). This also applies to Japanese dramas and movies.
The fact is, rarely do any studio close the deal in hopes of making a new season. This happens only after being displayed, if it is successful enough. The production time of a season is based on the seasons.
That is, if an anime receives a continuation, the minimum time to be shown again on television is 3 months. With the exception of big anime like Naruto, Hunter x Hunter, One Piece and Detective Conan.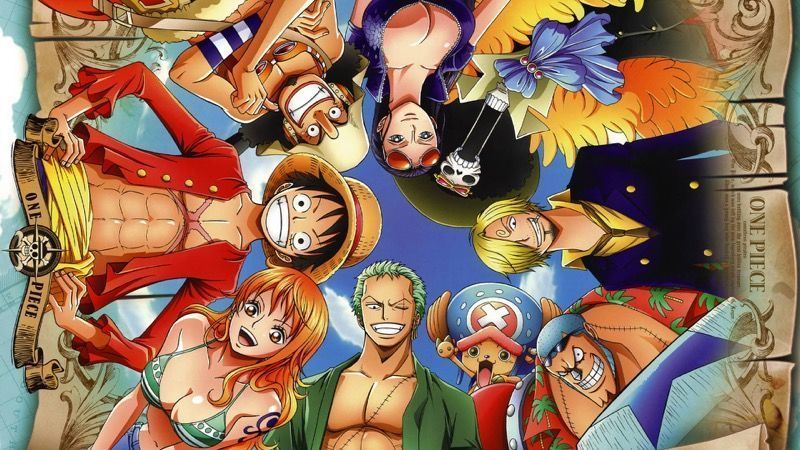 Why is my anime not getting a sequel?
Ever wondered why many anime don't get a new season? Why didn't my super popular favorite anime get a sequel? I also get frustrated waiting for continuation of anime like Accel World, one of my favorites.
This is because most anime are only made to promote the manga, novel or original work. The studios' goal is to generate profit and increase the original author's profit, if that doesn't happen, goodbye chances of a new season.
Most 12-episode anime don't get a sequel, because they're just a test done with the aim of boosting the source material. When an anime already has 24 episodes, its chance of success or of being finished is higher.
That's not to say that if your favorite anime has 12 episodes, it's doomed to have no sequels, it just needs to be good enough. Usually the 12-episode anime that has a sequel already receives the announcement before the end.
Animation studios usually release 12 episodes and wait around 3 or 6 months (up to 2 seasons) to release another 12 episodes or a sequel, whether through series, OVAs or movies.
Unfortunately, some even have 2 seasons, but when it comes to announcing the third, that never happens. Another important factor that makes an anime not have a sequel is the absence of original material to make it. Which takes years of waiting.
Some anime are released and catch up to the manga quickly. Maybe it takes even 2 years to have enough material for a new season, which ends up discouraging some studios from making such a continuation.
Another reason many anime don't get a new season is the high production cost. Usually anime spend a lot to be produced and it takes a lot of time, sometimes the profit is not recovered.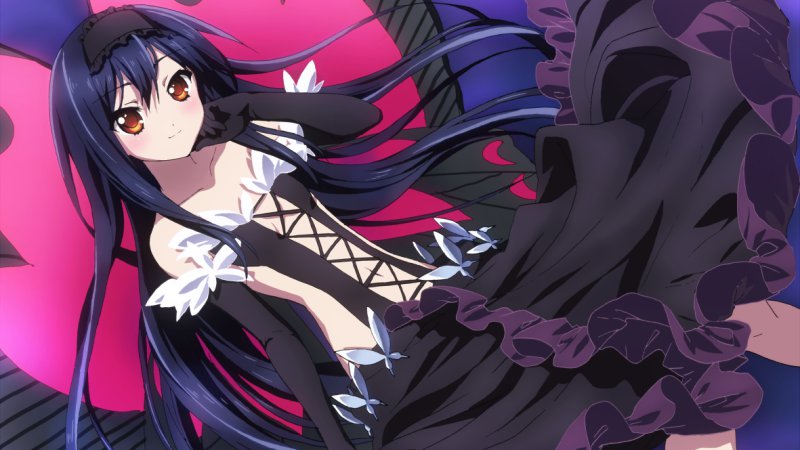 Should I give up hope for a new season?
Even if your anime came out 5 years ago, sold poorly, or lost all of its staff or studio, there may still be a small chance of a continuation or reboot. So never give up hope, but don't get your hopes up.
It is true that it is increasingly difficult to generate profit with anime, as the sales of Blue Ray and DVDs that generated the profit for new seasons are falling more and more, fortunately the streaming sites came to improve the animation industry that was in crisis.
In recent years old anime are getting sequels and reboots thanks to streaming sites that see potential for such works. We had works that ended with fillers or open and after 5 years they won an adaptation with a final.
As tragic as the scenario of the animation that you want to see continuation may seem, don't be discouraged or despair. There were cases of hopeless anime getting a new season, as well as super popular anime in the west being forgotten.
When should I give up hope for a new season? Below are some factors that will negatively affect the chances of a new season. If your anime has any of these factors, you should lower your expectations a lot.
Many years have passed and the original material has already been finalized. – If the first season was released 5 years ago and the manga or novel ended more than 3 years ago, better lower your expectations for a new season.
Does the initial studio have a good reputation for making sequels? – Try analyzing the studio that made the first season. Does he have a reputation for making anime without a sequel? If so, better get the horse out of the rain.
Even if the studio or staff is in trouble, the anime can still pass into the hands of another studio or director. Not that the result is any better. There were disastrous cases like Rosario + Vampire.
If the studio is on several larger projects, it may abandon or simply ignore a new season or continuation of a certain anime. As in the case of sunrise forgetting Accel World because of Love Live.
Adversities – In addition to those mentioned, other adversities can happen, such as the author of the work being arrested, dying without finishing the work, the studio catching fire and other things that have happened in recent decades.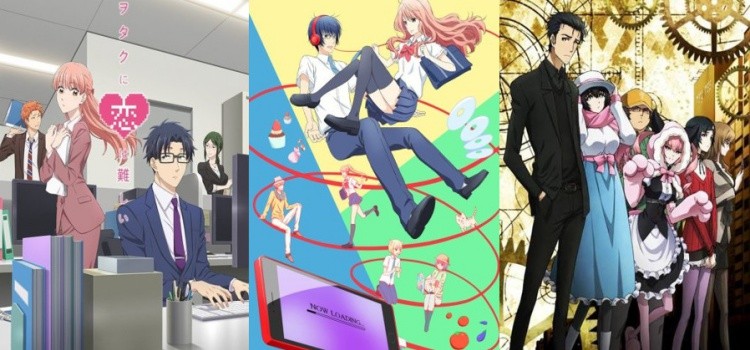 What defines if an anime will get a sequel?
There are numerous factors that determine whether such a work will get a sequel or a new season. See below some of these factors, then search for information about the anime you want to know if it has a chance or not.
Original Material – If the work or anime adaptation has many volumes and enough material, it raises hopes for a new season. Otherwise, you have to wait a few years, or the author has to advance the story to the studio.
Anime is original – If the anime is original, it was probably made with the intention of being finished in one or two seasons. If it's a big hit like Code Geass, they release sequels even unnecessarily.
Money – Two seasons of an anime can cost up to more than 5 million dollars. If the first season yields enough profit, the chances of a new season will increase.
Popularity – Strong factor to increase the chances of a new season, as it affects other factors such as money. Unfortunately, understand that popularity in the west does not affect as much as popularity in Japan.
Number of sales of the manga or novel – If the sales number of recent volumes of source material rises by at least 20%, the chances of a new season are considerable.
Anime is on a Streaming site – If the anime is on large sites like Netflix or Crunchyroll, with exhibition in several countries around the world, this increases the profit of the anime, increasing the chances of a new season.
Merchandise Number – It's not just sales of the original material or DVDs, if the work has figures or otaku objects that are successful, this will most likely increase the chances of a new season. Your anime has popular waifus?
If the work you like, in addition to receiving anime, receives OVAs, movies, games, dramas, events and other things like that, if there is original material to be adapted, it is very likely that it will win a new season.
Sales and profit are probably the most important of the three factors for an anime continuation probability. If there's a reason the anime's 90% never gets a sequel, it's because they didn't make enough money back.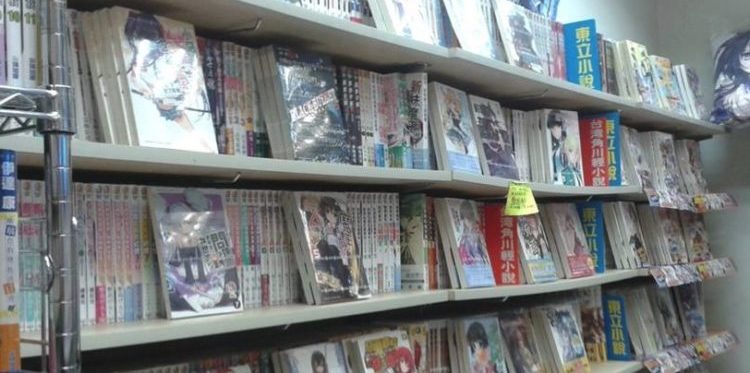 List – Will there be a sequel or a new season?
Below we will share a list of will there be a continuation or new season of such anime? Yes, let's make a complete list with the name of the anime and its possibilities and chances for a new season.
We won't cite whys, factors, or go into details, we'll just give you an ultimatum for you to kill your anxiety. If you want to go deeper, follow the guidelines in this article and the recommended sites for details.
There will be a new season No game No life? – Probably soon;
There will be a new season Accel World? – Unlikely, but possible;
There will be a third season of Noragami? – Low odds, probably not;
Tokyo Ravens will never get another season, it was quite unpopular;
There will be continuation of Air Gear? Unlikely, it is very old and did not generate money;
The third season of One Punch Man? Soon it arrives, probably in 2021;
second season of Kenja No Mago? uncertain, the merchandise it's going well;
Will there be a new season or a continuation of Absolute Duo? – Unlikely;
Will there be a new season or a continuation of Akame ga Kill!? – Unlikely;
Possibility of continuation or new season of Akatsuki no Yona? – Uncertain;
Will there be a new season or a continuation of Amagi Brilliant Park? – Unlikely;
Will there be a continuation or new season of Angel Beats? – Unlikely;
Possibility of a new season or continuation of To the Haru Ride? – Unlikely;
Chances of a new season or continuation of On the Exorcist? – Unlikely;
Will there be a new season or a continuation of Asterisk Wars? – Unlikely;
Will there be a continuation or new season of Baka to Test? – Uncertain;
Chances of a new season or continuation of Black Bullet? – Unlikely;
Will there be a new season or a continuation of Bleach? - Who knows?;
Will there be a continuation or new season of Blood Lad? – Unlikely;
Chances of a new season or continuation of Boku wa Tomodachi? – Unlikely;
Will there be a new season or a continuation of Btooom? – Dreamed too much;
Will there be a continuation or new season of champion? – Unlikely;
Will there be a new season or a continuation of Charlotte 2? – Unlikely;
Will there be a continuation or new season of Chuunibyou? – Unlikely;
Possibility of a new season or continuation of Claymore? – Unlikely;
Will there be a continuation or new season of Date a Live 3? – Uncertain;
Will there be a new season or a continuation of Deadman Wonderland? – Unlikely;
Possibility of continuation or new season of Dimension W? – Unlikely;
Will there be a new season or a continuation of Dungeon ni Deai2? – Unlikely;
Will there be a continuation or new season of Will it last? – Uncertain;
Will there be a new season or a continuation of Elf Lied? – Unlikely;
Chances of a new season or continuation of Fairy tail? – Unlikely;
Will there be a new season or a continuation of Free!? – Uncertain;
Will there be a continuation or new season of Freezing? – Unlikely;
Will there be a new season or a continuation of Gangsta? – Unlikely;
Possibility of a new season or continuation of Gate? – Unlikely;
Will there be a continuation or new season of Gekkan Shoujo Nozaki-kun? – Unlikely;
Will there be a new season or a continuation of God Eater? – Unlikely;
Will there be a continuation or new season of Gokukoku no Brynhild? – Unlikely;
Will there be another season or continuation of Hagure Yuusha no Estetica? – Unlikely;
Chances of a new season or continuation of Hai to Gensou no Grimgar? – Unlikely;
Will there be a new season or a continuation of Haikyuu? – Unlikely;
Will there be another season or continuation of Hataraku Maou-sama? – Unlikely;
Chances of a new season or continuation of High School DxD? – Likely;
Will there be a new season or a continuation of High School of the Dead? – Unlikely;
Will there be a new season or a continuation of Horizon in the Middle of Nowhere? – Unlikely;
Chances of a new season or continuation of Hundred? – Unlikely;
Will there be a new season or a continuation of Hunter X Hunter? – No material;
Chances of a new season or continuation of Infinite Stratos? – Unlikely;
Will there be another season or continuation of Kaichou wa Maid-sama? – Unlikely;
Will there be a new season or a continuation of Kekkai Sensen? – Unlikely;
Chances of a new season or continuation of Kimi ni Todoke? – Unlikely;
Will there be a new season or a continuation of Kiss x Sis? – Unlikely;
Chances of a new season or continuation of Kokoro Connect? – Unlikely;
Will there be a new season or a continuation of Kore wa Zombie Desu ka 3? – Unlikely;
Chances of a new season or continuation of Kyokai no Kanata? – Unlikely;
Will there be another season or continuation of Log Horizon? – Announced;
Will there be a continuation or new season of Madan no Ou to Vanadis? – Unlikely;
Will there be a new season or a continuation of magic? – Unlikely;
Possibility of a new season or continuation of Mahouka? – Unlikely;
Will there be a new season or a continuation of Mondaiji? – Unlikely;
Will there be a continuation or new season of Monster Musume? – Uncertain;
Will there be a new season or a continuation of Musaigen in Phantom World? – Unlikely;
Will there be another season or continuation of Netoge on Yome? – Unlikely;
Possibility of a new season or continuation of Nisekoi? – Uncertain;
Will there be a new season or a continuation of No game No life? – Likely;
Season or continuation chances Noragami? – Unlikely;
Will there be a new season or a continuation of Oda Nobuna? – Uncertain;
Will there be a new season or a continuation of One Punch Man? - Right;
Chances of a new season or continuation of Overlord? – Likely;
Will there be a continuation or new season of Owari no Seraph? – Uncertain;
Will there be a new season or a continuation of Prison School? – Uncertain;
Will there be a new season or a continuation of Rakudai Kishi? – Unlikely;
Chances of continuation or new season of Rokka no Yuusha? – Unlikely;
Will there be a new season or a continuation of Rosario to Vampire? – Unlikely;
Possibility of continuation or new season of Saint Seiya Lost Canvas? – Unlikely;
Will there be another season or continuation of Sakurasou no Pet no Kanojo? – Unlikely;
Will there be a continuation or new season of Sankarea? – Uncertain;
Will there be a new season or a continuation of Seiken Tsukai in World Break? – Unlikely;
Will there be another season or continuation of Seirei Tsukai no Blade Dance? – Unlikely;
Chances of a new season or continuation of Sekirei? – Unlikely;
Will there be a new season or a continuation of Shimoneta? – Unlikely;
Will there be a continuation or new season of Shinmai Maou no Testament? – Unlikely;
Will there be another season or continuation of shirayuki-hime-!? – Unlikely;
Will there be another season or continuation of Sidonia no Kishi? – Uncertain;
There will be continuation of Silver Spoon3? – Uncertain;
Will there be a new season or a continuation of Sora no Otoshimono? – Unlikely;
Will there be another season or continuation of Spice and Wolf? – Uncertain;
Will there be a continuation or new season of Strike the Blood? – Unlikely;
Will there be a new season or a continuation of Sword Art Online? – Likely;
Will there be a continuation or new season of Taimadou Gakuen? – Unlikely;
Possibility of a new season or continuation of Tasogare Otome vs Amnesia? – Unlikely;
Will there be a new season or a continuation of To Aru Majutsu no Index? – Likely;
Chances of continuation or new season of To Love Ru Darkness? – Uncertain;
Will there be a new season or a continuation of Tokyo Ghoul? – Uncertain;
Chances of a new season or continuation of Tokyo Ravens? – Unlikely;
Will there be a continuation or new season of Trinity Seven? – Unlikely;
Possibility of a new season or continuation of Unbreakable Machine Doll? – Unlikely;
Will there be a continuation or new season of Witch Craft Works? – Unlikely;
Will there be another season or continuation of Yahari Ore no Seishun Love Comedy–? – Likely;