When we talk about Japanese music, one of the most cited is undoubtedly the traditional Japanese music called Enka [演歌]. Do you know how it came about? In this article we will see some curiosities and the Enka more popular.
When talking about Enka, some people get the impression that it is an old song and only heard by older people. In fact, it is not quite like that, you will see that Enka had great importance in the history of Japan and even in other countries.
How does the enka song work?
Enka is a unique and modern style that uses as its main scale yonanuki tan-onkai, a minor scale without four and seven (D and G). The music is based on the pentatonic scale, and has similarities to the blues.
The lyrics of the enka modern often talks about love, loss, loneliness, enduring hardships, perseverance, hardships in life, suicide and even death.
The singers enka employ a style of melisma, where a single syllable of the text is sung as it moves between several different notes in succession called a Kobushi In japanese.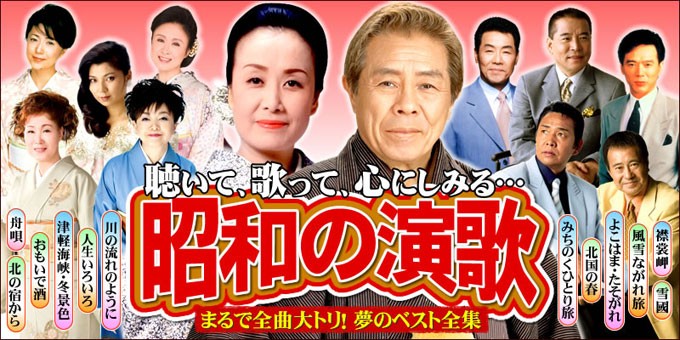 Enka suggests a traditional, idealized or romanticized aspect of Japanese culture and attitudes. Enka singers, predominantly women, often perform in kimono or evening dress.
Male enka performers tend to wear formal attire or, in some performances, traditional Japanese attire. Nods to traditional Japanese music are common in enka.
Enka's melodies are Western and use electronic instruments like synthesizers and distorted guitar, but their musical instruments also include acoustic guitar, shakuhachi it's the shamisen.
History and origin of enka
Created in the Meiji Era and Taisho Era, enka it is a kind of traditional music with foreign melodies, it was initially more used as a protest, speech in the form of music, for political activism.
Its roots come from Ryūkōka, a type of traditional Japanese folk music that emerged around World War I and predated what we now call J-Pop.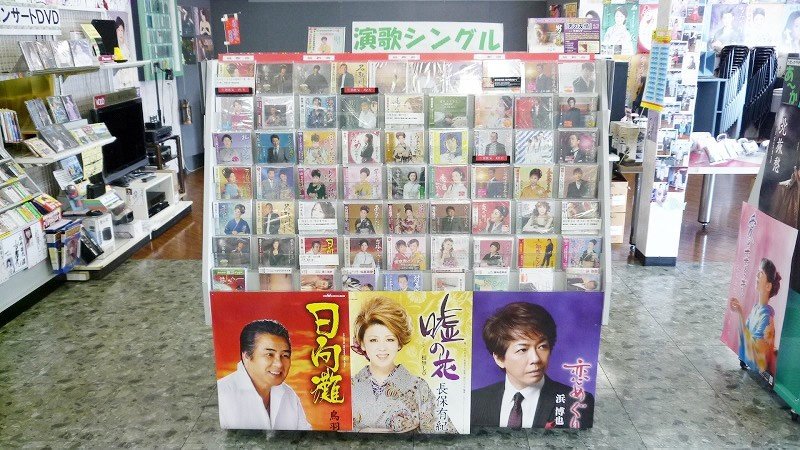 Before the enka In the Meiji Period street singers used the term Enka, which in the early 20th century was political music and included violin sounds.
Between 1920 and 1940 it was shaped by Japanese popular music ryukoka. Soon after, between World War II, Enka was influenced by Jazz, until reaching its peak of popularity in the 60s.
Enka was a commercial success from the 1960s to the 1980s, where it lost its definition and ended up falling into decline in the 1990s. Even today enka is very successful among fans, including in the west.
Enka vs Trot
For those who don't know, Enka came together with a very similar style of music from Korea called trot. Both were influenced by traditional Japanese music called Ryūkōka and emerged with the same objective of showing freedom of expression.
The trot [트로트] emerged around 1920 and was the most popular style of music in Korea until the 1980s. It cannot be said that trot is a branch of enka or vice versa. Still, both share almost identical influences and similarities.
The single biggest difference is that enka is sung by native Japanese, while trot is sung by native Koreans. Usually a woman in traditional clothing accompanied by almost identical melodies, rhythms and arrangements.
In fact, some still question and claim that the Enka came about thanks to the influence of trot which became popular even earlier. However, the enka modern music is very different from the music of the beginning of the century.
Some claim that in the 1920s the Japanese composer Masao Koga mixed traditional Korean music with western gospel music, which later became Enka and Trot, but is not considered a major influence.
Kōhaku Uta Gassen
On January 3, 1951, Japanese public TV NHK created a program called Kōhaku Uta Gassen, which on New Year's Eve offers musical performances, enka and J-pop.
There are usually competitions between artists. Undoubtedly this is one of the programs that keeps the flame of enka being one of the most popular in Japan.
Many famous and popular singers who contributed to this style becoming more and more popular appear in the Program. Among some we have the famous Hibari Misora:
curiosities about enka
In 2008/2009 a singer named Jero (Jerome Charles White Jr) African-American and grandson of a Japanese woman became very popular in Japan and under the influence of his grandmother he started singing the enka musical style.
He is considered the first black person to sing enka, just below you can check out a performance of him:
Enka has become popular in other Asian countries mainly among Japanese descent living abroad. Those who occasionally attended Japanese events like Obon ended up getting to know the enka style and falling in love with modern songs that actually sound traditional.
Did you know that Keiko Fuji known as Junko Abe, a noted enka singer, mother of the famous Hikaru Utada, committed suicide in 2013? Another example that fame doesn't bring happiness.
The enka is divided into two major sub-groups: Yonanuki Major and Yonanuki Minor. The greatest Yonanuki are songs intended for men, with songs generally soothing and soothing. The minor Yonanuki on the other hand tends to be more emotional, recurrently addressing despair, and is used more in songs for women.
If you like more "modern" music like the current Japanese pop and rock, you may not like this musical style very much, but maybe when you start listening you won't like it? I myself like a heavier, more elaborate or classic rock and I ended up liking this musical style.
top 10 enka artists
An online survey reveals a list of the 20 most popular Enka. The list may end up being unfair to some, as others sing various styles of music that can influence their popularity in the rankings.
Hibari Misora;
Sayuri Ishikawa;
Hiroshi Itsuki;
Miyuiki Nakajima;
Aki Yashiro;
Rimi Natsukawa;
Takashi Hosokawa;
Fuyumi Sakamoto;
Jero;
Saburo Kitajima;
Chiemi Eri;
Shinichi Mori;
Michiya Mihashi;
Naomi Chiaki;
Yuko Nakazawa;
Hideo Murata;
Keiko Fuji;
Chiyoko Shimakura;
Ringo Sheena;
Shingo Murakami;
List of Enka Artists
To end the article, we will leave you a complete list of the main Enka artists and singers who left their mark in Japan:
Aiko Moriyama
Akemi Misawa
Akemi Mizusawa
Aki Yashiro
Akina Nakamori
Akira Kobayashi
Akira Mita
Asami Mori
Asami Hayashi
Atsumi Hirohata
Aya Shimazu
Ayako Fuji
Ayako Yashio
Fall Gui
Chang Hsiu-ching
Cheuni
Chen Ying-Git
Chikai Ok
Chiyuki Asami
Chiyoko Shimakura
Cho Yong-pil
Chris Hung
Eduardo Toshiaki Yoshikawa
Eigo Kawashima
Eiko Segawa
Eisaku Ōkawa
Etsuko Shimazu
Frank Nagai
Fumiko Utagama
Fuyumi Sakamoto
Genta Chiba
Goro Kagami
Hachiro Izawa
Hachiro Kasuga
Haruka Yabuki
Haruo Minami
Harumi Miyako
Hibari Misora
Hideo Murata
Hideyo Morimoto
Hiroko Hattori
Hiroko Matsumae
Hiroshi Itsuki
Hiroshi Kadokawa
Hiroshi Kitaoka
Hiroshi Kano
Hiroshi Mizuhara
Hiroshi Moriya
Hiroshi Takeshima
Hiroshi Uchiyamada and Cool Five
Hiroyuki Nishikata
Hitomi Ayase
Hitomi Matsunaga
Hitomi Shimatani
Ichiro Toba
Ikue Asazaki
Ikuzō Yoshi
Itsurō Ōizumi
Iwasa Misaki
Jero
Jirō Atsumi
Jirō Kanmuri
Jody Chiang
Jōji/George Yamamoto
Junko Ishihara
Junko Misaki
Kanjani Eight
Kaori Kozai
Kaori Mizumori
Kaori Uesugi
Katsuki Nana
Kazuha Yasuda
Kazuko Mifune
Kazuo Chiba
Kazuo Funaki
Kazusa Wakayama
Keiko Fuji
Keiko Matsuyama
Keisuke Hama
Keisuke Yamauchi
Kenichi Mikawa
Kenji Niinuma;
Killer Bee
Kim Yeon-ja
Kiyoko Suizenji
Kiyoshi Hikawa
Kiyoshi Maekawa
Kōji Tsuruta
Komadori Shimai
Kōtarō Satomi
Kotomi Maki
Kunio Naito
Kumi Iwamoto
Kye Eun-sook
Risa Yoshiki
Machiko Kitano
Madoka Ōishi
Maeda Yuki
Maiko Takigawa
Masako Mori
Masao Sen
Masuiyama Daishirō II)
Matsumura Kazuko
Maya Sakura
Meiko Kaji
Michiya Mihashi
Midori Kayama
Midori Sasa
Mieko Makimura
Mika Shinno
Mika Tachiki
Mikasa Yuko
Mine Aoe
Misaki Iwasa
Mitsuko Nakamura
Miyako Ōtsuki
Miyuki Kawanaka
Miyuki Nagai
Murakami Sachiko
Nana Mizuki
Naomi Chiaki
Natsuko Godai
Nobue Matsubara
Ogata Daisaku
Ono Enka
Osamu Miyaji
Reiko Izuhara
Rikuo Kadowaki
Rimi Natsukawa
Ryotaro Sugi
Saburo Kitajima
Sachiko Kobayashi
Sanae Jōnouchi
Sarbjit Singh Chadha
Satomi Kojo
Sayuri Ishikawa
Shin Koda
Shinichi Mori
Shinji Tanimura
Shinobu Otowa
Shirakawa Chiemi
Shiro Miya
Shohei Naruse
snare
Takao Horiuchi
Takashi Hosokawa
Takeo Fujishima
Takuya Jo
Takeshi Kitayama
Teresa Teng
Teruhiko Saigo
Teruhisa Kawakami
Tetsuya Gen
Toshie Fujino
Toshimi Tagawa
Tsukasa Mogamigawa
Tsuzuko Sugawara
Vanesa Oshiro
Velvet.kodhy
Watanabe Mika
Yasuo Tanabe
Yeh Hsien-hsiu
Yolanda Tasico
Yoshimi Tendo
Yoshio Tabata
Yoko Nagayama
Youko Masaki
Yujiro Ishihara
Yuki Maeda
Yukio Hashi
Yuri Harada
Yutaka Yamakawa
Yuki Nagaho
Yuuki Nishio
Yuko Maki
Yuko Nakazawa
Yūko Ok
Yutaka Ooe