The "Kanamara Matsuri" is a Japanese festival also known as the "Steel Penis Festival". The celebration is held in Kawasaki, a city close to Tokyo, on the first Sunday of April, having been known for its processions with large statues of penises, which symbolize fertility and male virility. The event attracts tourists from all over the world and is one of the most unusual and quirky festivals in Japan.
The large statues of penises that are carried in procession are the most recognizable symbol of the festival and represent male reproductive capacity. Women also participate in the festival and carry small penis statues to pray for fertility and health.
In addition to the procession of penis statues, the festival also includes other activities such as dance performances, typical Japanese food and souvenir sales. Many tourists visit the festival to take pictures with the statues and participate in the celebration.
Origin of Kanamara Matsuri
The "Kanamara Matsuri" originated in the Edo period (1603-1868), when prostitutes in the Kawasaki district began to pray at Kanayama Shrine for protection against sexually transmitted diseases. At that time, syphilis and gonorrhea were common among escorts and men who visited brothels.
Prostitutes believed that Kanayama Shrine had healing powers, so they made offerings and prayers to protect themselves from illness. The shrine was also frequented by artisans who worked with metal, such as blacksmiths and locksmiths, who prayed for protection from accidents at work.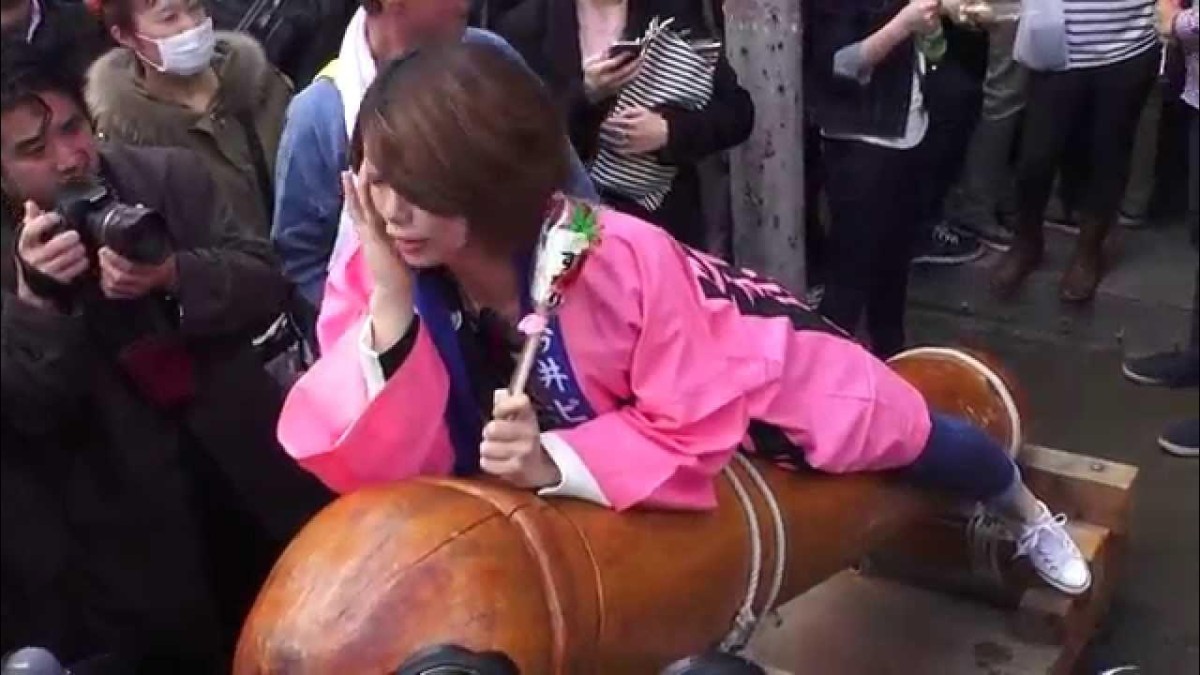 Over time, Kanayama Shrine became a place of pilgrimage for people seeking protection from sexually transmitted diseases and problems related to virility. The penis festival was created to raise funds for the shrine and also to celebrate male fertility and virility.
Curiosities of the Kanamara Matsuri
The festival has been celebrated for over 300 years, making it one of the oldest celebrations in Japan. In addition to penis statues, the festival also includes other phallic symbols, even food.
Although it may seem strange to some people, during "Kanamara Matsuri" and other phallic festivals in Japan, it is common to find phallus-shaped foods. These foods are sold from stalls and may include barbecue skewers, sausages, ice cream, sweets, cookies, crepes and others.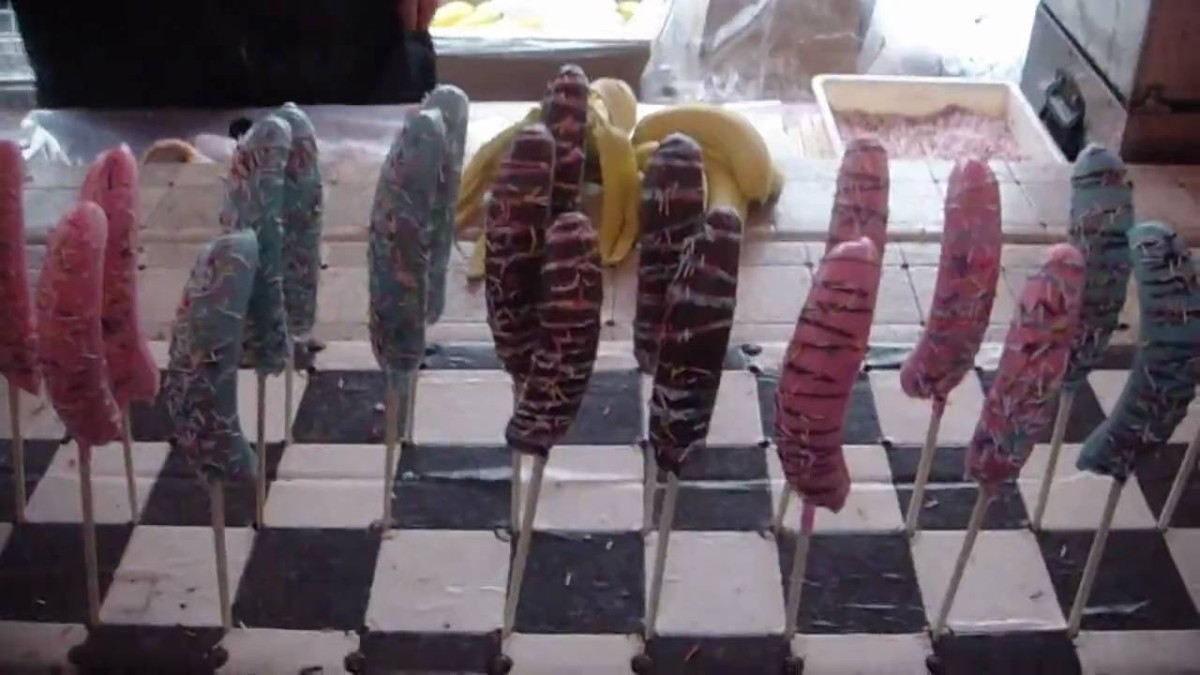 Proceeds from the festival are donated to organizations working with the prevention and treatment of sexually transmitted diseases.
The Kanamara Matsuri is also known as the "Steel Penis Festival" because, according to legend, one of the statues was made of steel to prevent it from breaking during transport.
The festival also attracts international media attention and is often mentioned as an example of unique and eccentric Japanese culture.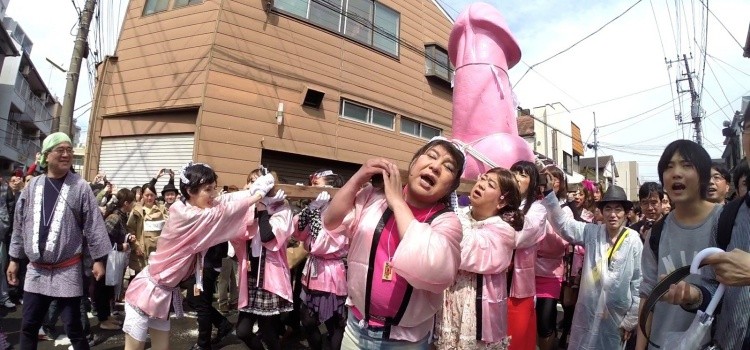 Hounen Matsuri - Another phallus festival
"Honen Matsuri" is celebrated annually in Komaki, Aichi Prefecture, and is one of the oldest festivals in Japan. The celebration takes place in March and is also known for its processions with a large phallic statue, which is carried through the city streets by the participants.
The statue is then taken to the local shrine where it is placed on display. The festival attracts many tourists who visit the city to participate in the celebration. It is very likely that other similar smaller festivals will also take place in Japan.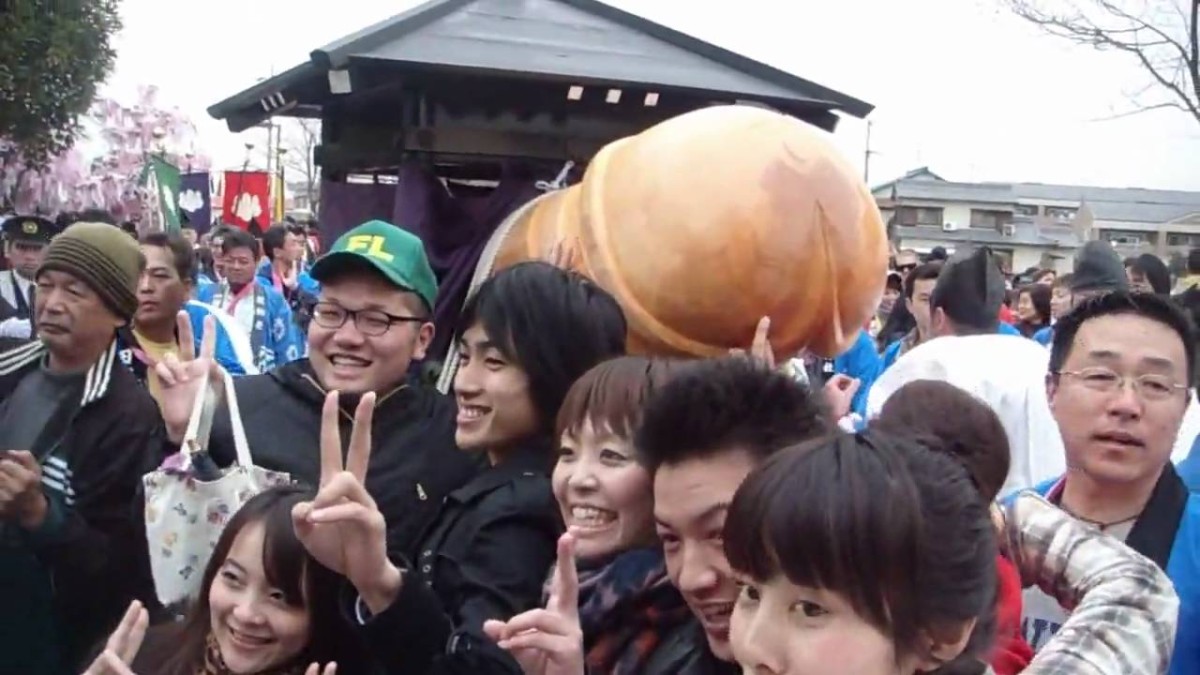 Both festivals are examples of how Japanese culture celebrates male fertility and virility. Although they may seem strange to some people, these festivals have deep historical roots and are a way of honoring Japan's ancient traditions.
In addition, the celebration of fertility and male virility is seen as a way of giving thanks for a good harvest and prosperity in life. "Honen" (豊年) is a Japanese word that also means "bountiful harvest".