Do you know what a pagoda is? Have you ever heard of that term? Pagoda refers to a type of tower with multiple ledges in the style of Japanese castles, these towers are commonly found in China, Japan, Nepal, Korea and other parts of Asia.
Pagodas are found in different models, of different sizes, from the size of a castle for people to enter or the size of a 5-story dog house. What is the reason for this?
Did you know? In some places pagoda is called pagode, the same name as the rhythm of Brazilian music originating in Rio de Janeiro.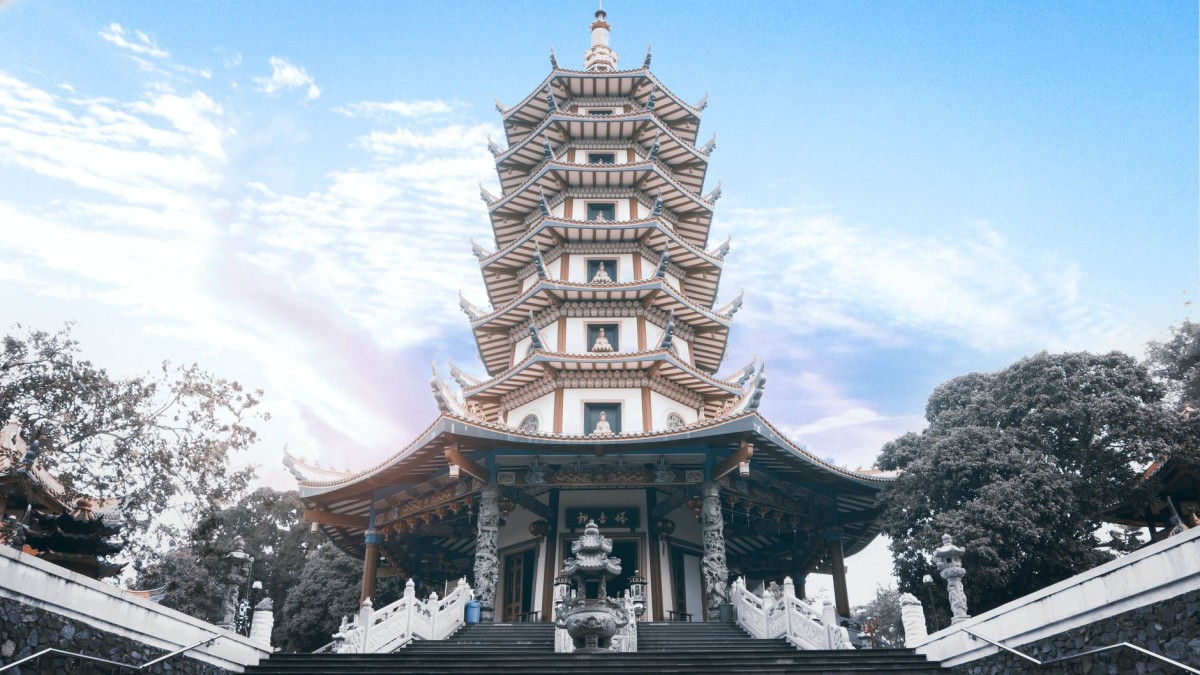 The Origin of the Pagoda
The Pagoda's origin can be traced back to the Indian or Nepalese stupa, a dome-shaped structure that houses the remains of rulers and other leaders. However, after the death of Buddha in the 5th century BC they became symbols of the spread of the Buddhism in Asia.
The term "pagoda" comes from the native Sri Lankan (Singhalese) word "dagoba", which means chamber of relics. As Buddhism spread from India to East Asia, existing architectural styles were mixed with the stupa thus creating the pagoda.
At first, the ashes and bone fragments of the Buddha were kept separately inside the stupas, but as Buddhism continued to spread, other items such as holy scriptures, precious objects, and the ashes of other saints began to be used.
In China, under the influence of the architectural style existing at the time, the pagoda emerged with a top-level structure, in sharp contrast to its predecessor. In addition, increasing height is considered to be more powerful and significant.
As a relic room containing sacred writings, the ashes of illustrious monks and ritual tools, pagodas have historically been located in or near temples.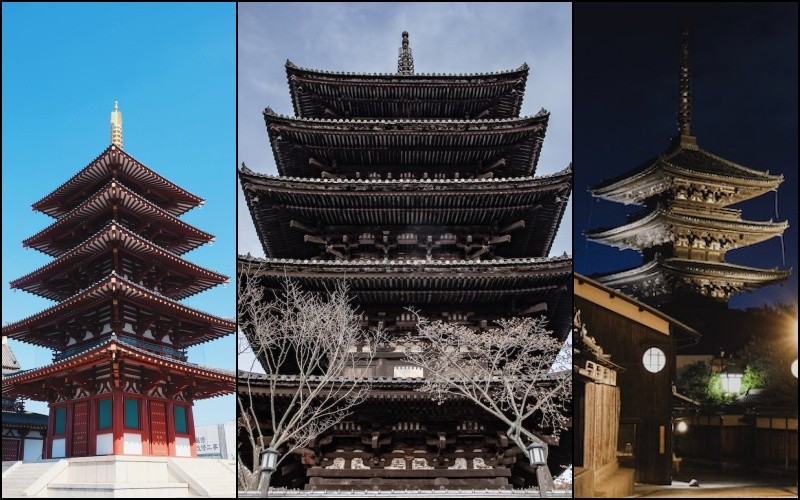 What is the Pagoda for?
Have you ever been to a Japanese garden and came across small tall buildings with lots of roofs? Why so many roofs at such a small height? More importantly, what is the function of this tower?
Most pagodas are built for religious, most commonly Buddhist, functions and are usually located in or near temples. Some pagodas are used as Taoist houses of worship. The term may refer to other religious structures in some countries.
Although many pagodas were built for religious purposes, they were also used for landscaping, military oversight (e.g. as watchtowers), or to aid in the navigation of ships.
In Vietnam and Cambodia, due to the French translation, the English term pagoda is a more general term referring to a place of worship, although pagoda is not an exact word to describe a place of worship. Budhist temple.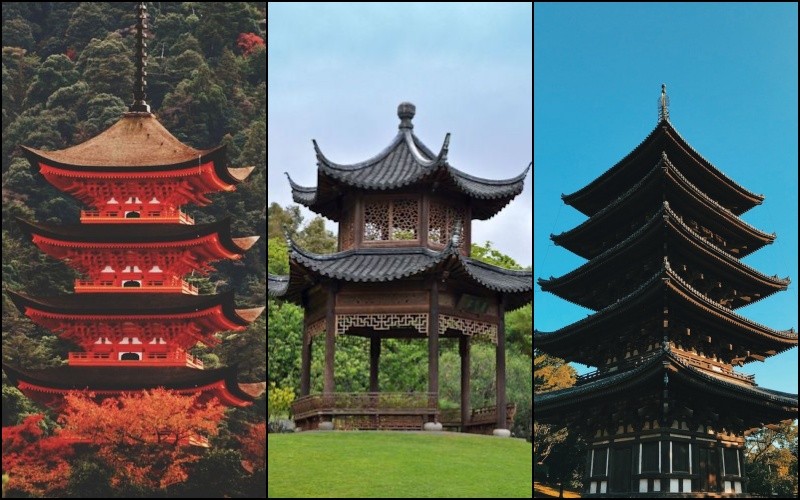 Pagoda in Japan
While the Japanese pagoda is inspired by those of the Chinese, some differences have emerged over time. In Japan, pagodas are almost always made of wood. Therefore, they are earthquake resistant but highly prone to fire.
There are stone pagodas in Japan, but they are small replicas of famous international buildings, and they are usually seen in Japanese gardens. The Japanese Pagoda also usually has larger ledges than the Chinese ones.
Some pagodas may have an underground chamber where the treasures are, and at the top a crown that serves as an ornament and lightning rod. Some pagodas even resemble Japanese lamps.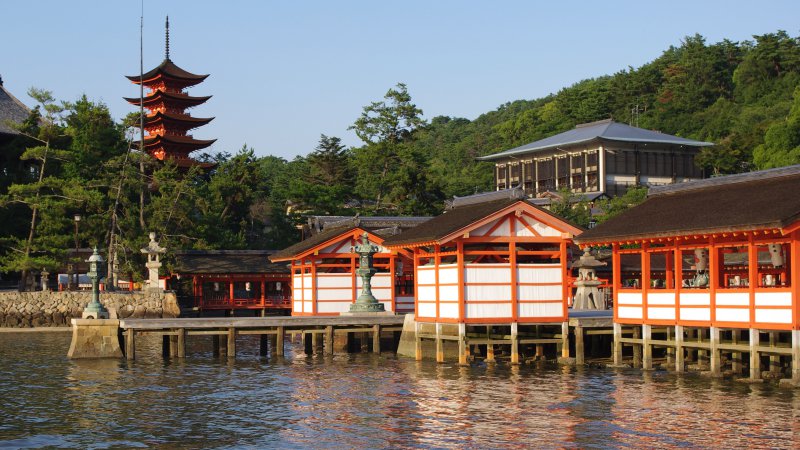 Pagodas you must visit
Some unique and notable examples of pagodas around East Asia include:
The Best Pagodas in Japan
Toji Pagoda
Kofuku-ji Temple Pagoda, Nara
Ruriko Temple Pagoda, Yamaguchi
Tokugawa Pagoda at Tosho-gu Temple, Nikko
Shintenno-ji Pagoda, Osaka
Chureito Pagoda
Pagodas in other regions of the world
Thien Mu Pagoda, Vietnam
Tran Quoc Pagoda, Vietnam
Three Pagodas of Chongsheng Temple, China
Tianning Pagoda, China
Big Wild Goose Pagoda, China
Pagoda Forest at Shaolin Temple, China
Six Harmonies Pagoda, China
Zhenjue Temple, China
Fogong Temple Pagoda, China
Visits to Buddhist temples will give you the experience of knowing this beautiful architecture as well as architectures of the torii gates and other elements of Japanese culture.