Learning to play the piano is a very interesting hobby for you music lover. And being able to do this from your smartphone at home is certainly quite pleasurable!
There are already a plethora of apps for Android and iOS smartphones and tablets that allow anyone with any level of piano experience to learn the instrument.
Here's a list of 10 of the best piano apps to learn at home on your phone or tablet:
1 – Simply Piano
Simply Piano is one of the most popular programs for learning to play piano and keyboard at various levels. All learning includes hands-on technique exercises and a variety of musical selections, as well as feedback on the results.
Use a microphone to record the instrument, or use the virtual version of the (app) to learn the notes, scales, how to use the mops, and more. And it has countless interesting songs like Imagine, Chandelier, All Of Me, Counting Stars and La La Land, and also JS Bach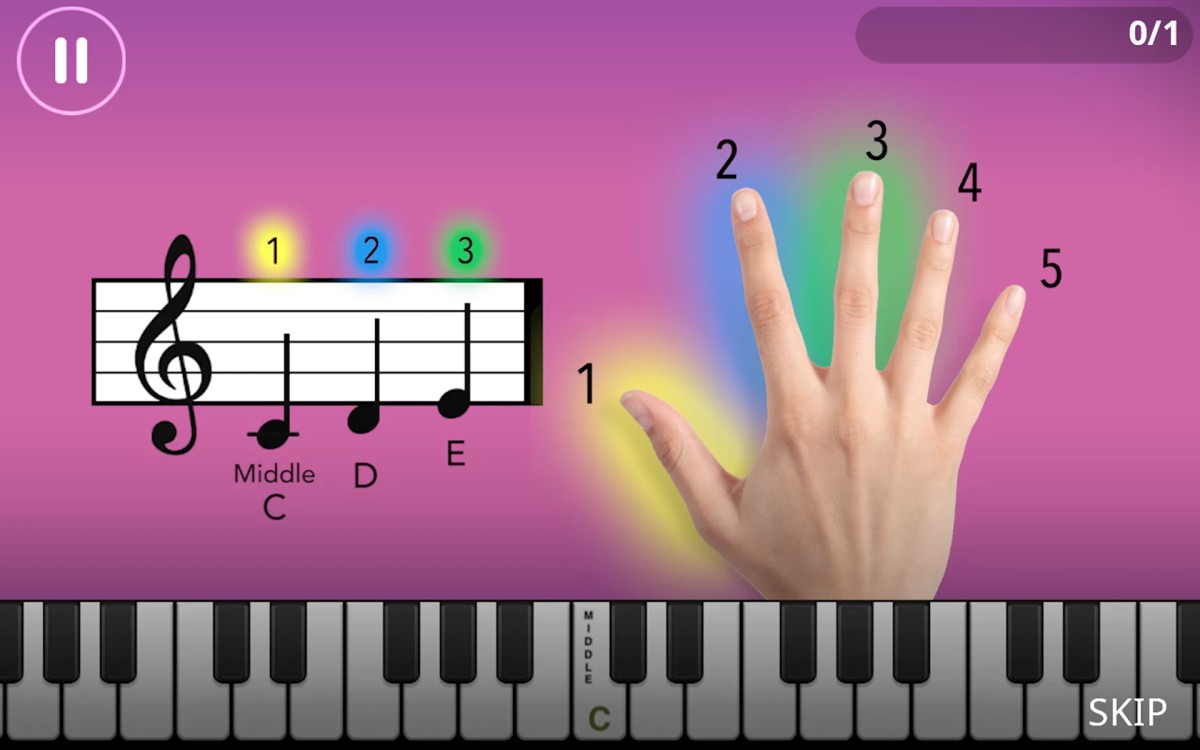 We are only halfway through the article, but we recommend you also read: 
2 – Pianist HD : Piano +
Pianist HD: Piano Plus has a variety of speeds to choose from, making it easy to adjust the level to your skill level. The program also has a variety of playing styles to choose from, depending on your purpose when learning the instrument.
You can play at your own pace without making any configuration changes, whether fast or slow, forward or backward. It all depends on your playing style.
Among piano apps, this is one of the most popular. The app's music library is also impressive: more than 50 million songs can be downloaded and played, in addition to having its own playlists to read.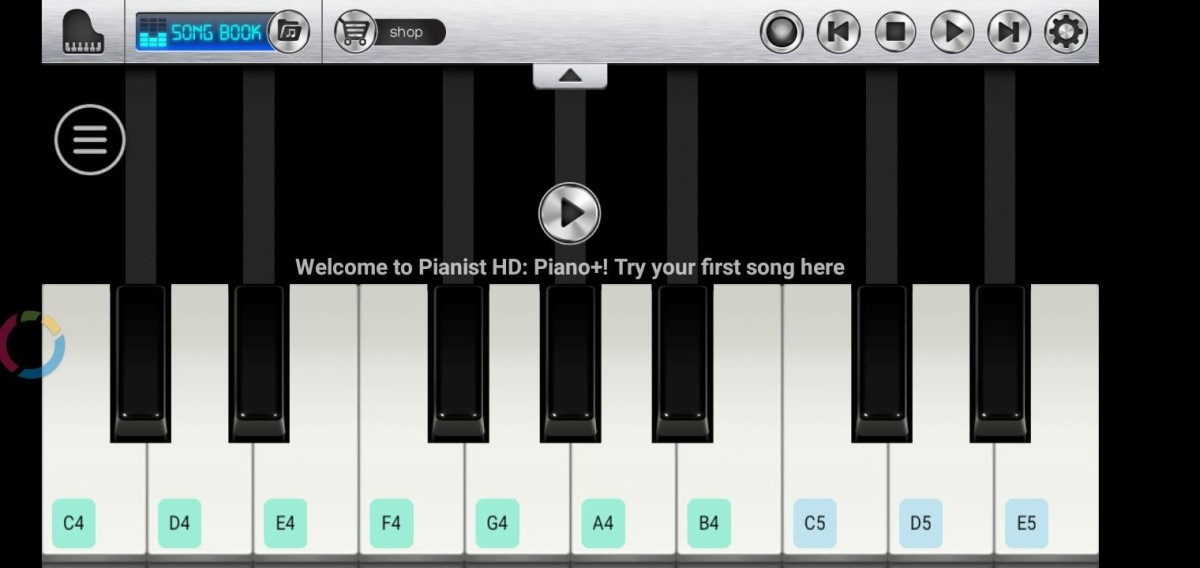 3 – Perfect Piano
Perfect Piano is a smart piano simulator designed for Android and tablet devices. With genuine piano sound, this app can teach you how to play while entertaining you at the same time!
The app includes an 88-key piano keyboard and a variety of sound effects that mimic other keyboard instruments such as grand pianos and bellows organs, among others. Perfect Piano also has a two player mode which is a unique feature.
4 - Piano
In this app you have tutorials to learn to play in various musical genres, such as jazz, classical music and pop music. It also has sheet music and teaches its users how to read them so they can play a song successfully. There are eight different keyboard types, including accordion, grand piano, and harp.
5 – Piano Melody Free
Piano Melody Free supports multi-touch and lets you choose key size, real-time and note labels, among other things. You can also change the speed of the music you're listening to, and the app has more than 600 songs in its library, 100 of which are available for free.
You can increase or decrease the volume of music playback, which is great for playing together.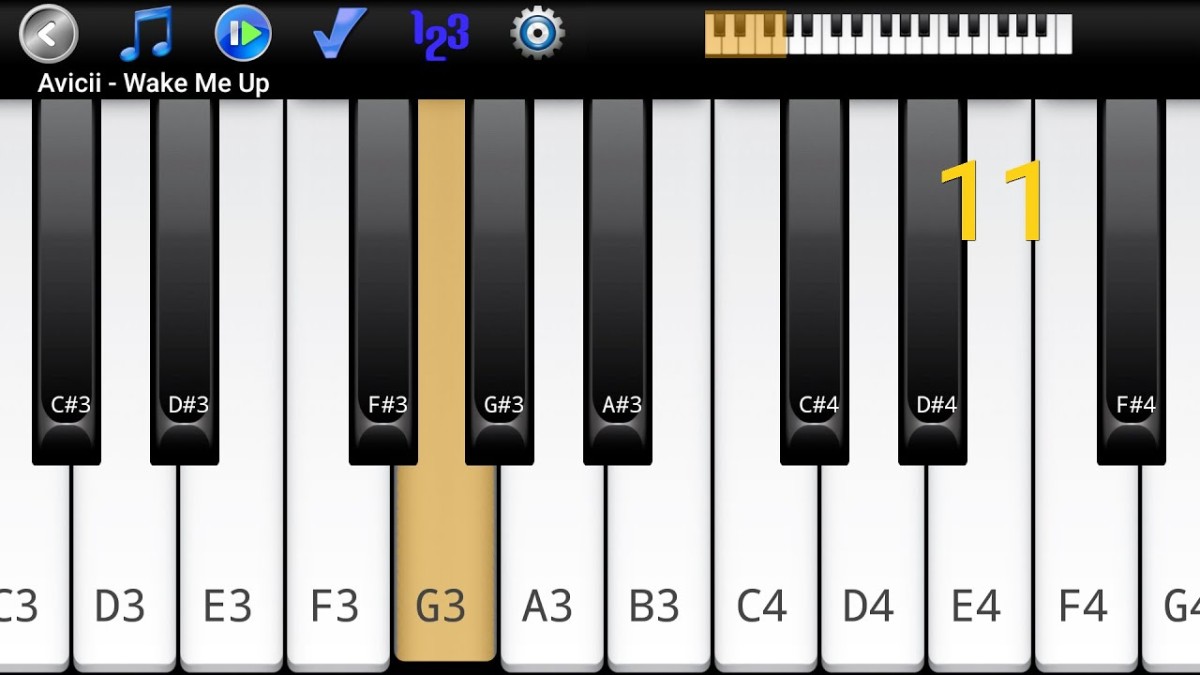 6 – Tiny Piano
This iOS app gives users access to a catalog of hundreds of songs ready to help them learn a new instrument or improve their skills.
Another cool feature of Tiny Piano is that the difficulty of its songs can be reduced or increased depending on the person's level of knowledge and mastery. It is one of the most popular apps for tapping a cell phone screen without touching it.
7 - Real Piano
This software allows you to record music, recognizes various touch points on the screen and its premium version removes any ads that appear while you are using it. With the effects of 20 different musical instruments, Real Piano allows users to use it on both Android smartphones and tablets.
8 – Magic Piano
Due to its aesthetic and stylistic resemblance to a musical game, this app has become a real fever for iPhone users. It also has a point system that can be used to create competitions between friends.
With a wide range of music, Magic Piano is ideal for both those who want to learn and for those who simply want to have fun and pass the time.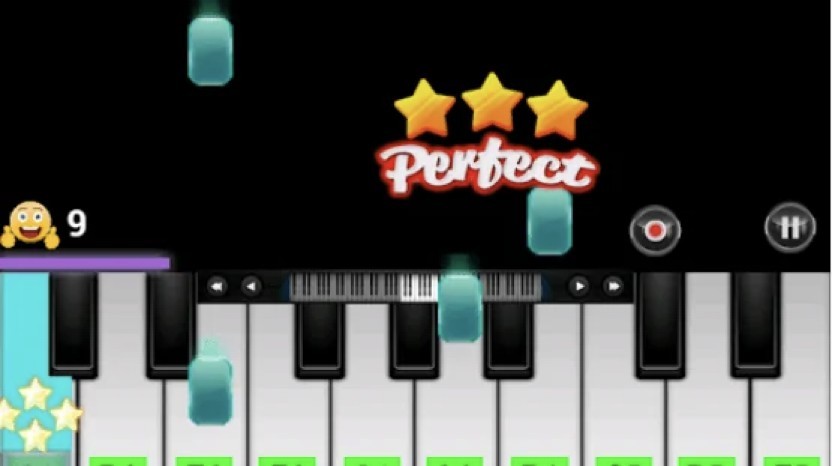 9 - Piano Lessons
This program combines learning instruments with the ability to play your favorite songs, which it uses to teach its users. Piano Lessons allows you to change the number of keys on your piano, allowing you to play a variety of styles in addition to to record your lessons to listen to later.
The app can also be used as a piano without learning mode. There is also the option to record your own music. The recording function will allow you to save and then play back your musical compositions. You can choose the number of visible piano keys between 10 and 24. You can move the keyboard left or right using a key or an octave.
10 – Yousician
Yousician is one of the most complete apps for those who have no previous experience with an instrument and need to learn the fundamentals. The program includes video lessons and exercises for guitar, bass, ukulele, piano and singing.
It is possible to record the notes made and compare them with the results displayed on the screen using the device's microphone. The app also has a practice mode with over a thousand different songs to choose from.