Japan is one of the most advanced countries in technology and innovation, and now it is taking another step forward by issuing digital visa in most countries. Starting in 2023, travelers from many nations can apply for and receive a visa to visit Japan completely online.
The digital visa, also known as an electronic visa, is a new form of visa issuance that allows travelers to request and receive their visas directly over the internet, without the need to go to an embassy or consulate. This makes the visa application and issuance process faster, more convenient and safer for travelers.
Previously, only a few countries such as China, India, and Indonesia had an e-Visa option for visiting Japan. Now, however, the digital visa is available for most countries in the world, including Brazil, United States, Canada, United Arab Emirates, United Kingdom, Cambodia, Saudi Arabia, Singapore, Taiwan and Mongolia.
To apply for a digital visa, travelers need to complete an online application form, provide necessary documents and information, and pay a processing fee. The approval process usually takes a few business days and if approved, the visa will be sent to the applicant's email address.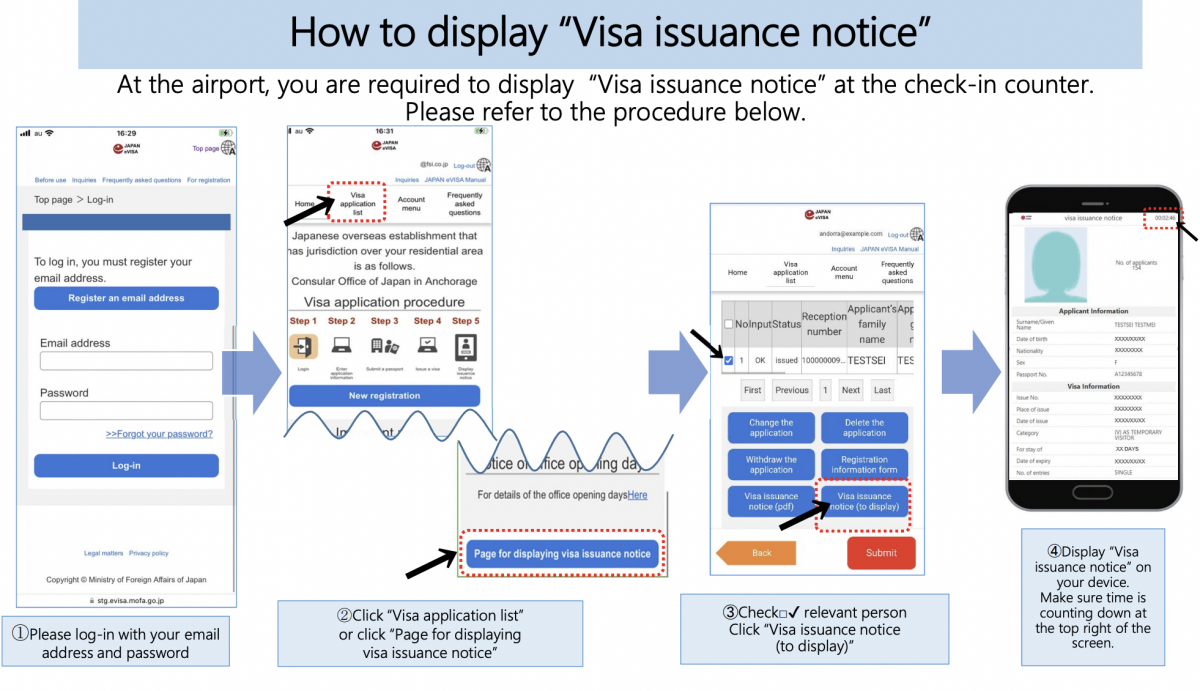 The introduction of the digital visa in Japan aims to increase the number of tourists visiting the country. Before the pandemic, Japan had an ambitious goal of welcoming 40 million tourists by 2020. While the pandemic has halted that goal, the Japanese government remains committed to attracting more tourists and promoting tourism in the country.
In addition, the digital visa is also a way to promote sustainable tourism. With the easier and faster visa issuance process, it is hoped that more people will be able to visit Japan, which can have a positive impact on the country's economy and local communities.
In conclusion, the introduction of the digital visa in Japan is great news for travelers who want to visit the country. With the easier and faster visa application process, Japan is becoming more accessible for visitors from all over the world. This change is a testament to the Japanese government's commitment to promoting tourism in the country and making the visa issuance process more convenient and secure for travelers.
If you want to ask more questions, consult the official website below: https://www.mofa.go.jp/j_info/visit/visa/page22e_000999.html