Have you ever thought about receiving an award for your crying?! That's right ! Japan returned to hold traditional baby crying championship after four years without the competition.
"It's no use crying for spilled milk" or "who doesn't cry doesn't breastfeed", for sure it's not phrases that apply to the case. The competition called "Sumo Chorão", "High of Choro" or nakizumo festival consists of rewarding the baby who cries first or the one who cries last. The rule may vary from place to place.
According to Japanese tradition, loud crying ensures healthy life for children. The competition is held at Sensoji Temple in Tokyo. In the Japanese city of Aomori, in the northern region of the country, the competition is open to children aged between four months and two years old. The babies are carried by two men in sumo clothes and placed facing each other, whoever cries the loudest wins.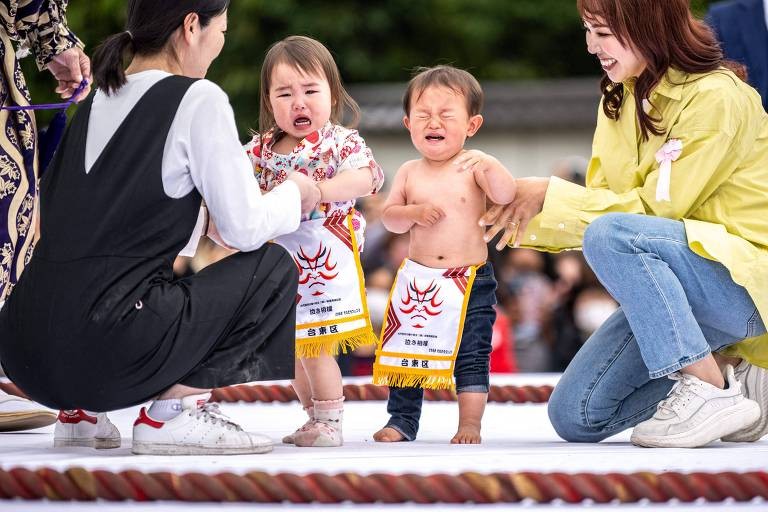 Find out how the ceremony was in 2023
In 2023, the crying ceremony was held on April 22 at Sensoji Temple in Tokyo and was attended by at least 64 babies.
The event had been suspended due to the pandemic, but sanitary flexibility allowed the return of tradition.
The children dressed in aprons and were held by their parents. In this case, the winning child was the one who cried first. To encourage the "screaming", the judge encourages shouting "naki, naki, naki" which means "cry, cry, cry" and employees with "ONI" masks (Japanese demon), try to make them cry. But masks are used only in cases when the child starts to laugh or falls asleep. The announcement of the winner is made by the sumo referee dressed in traditional uniform who holds a wooden fan to signal victory.
The crying sumo takes place in shrines and temples from all over Japan and parents and viewers are allowed to be present to honor the moment.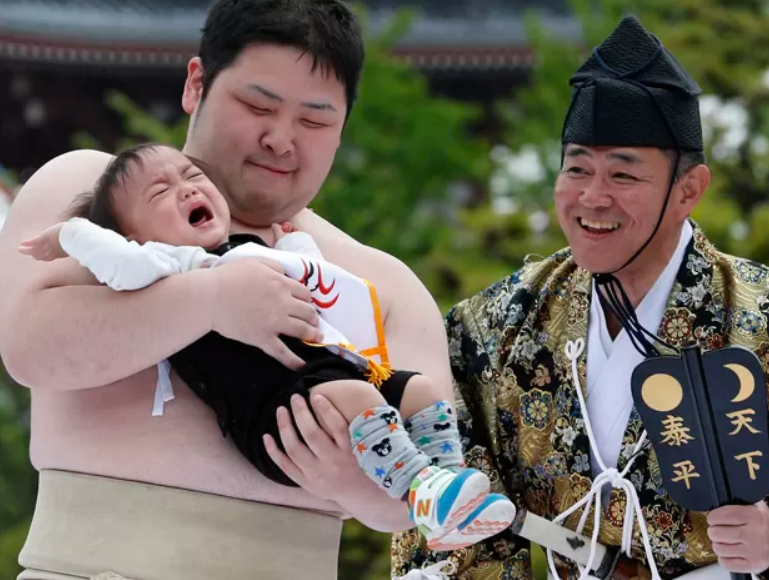 Origin
The Nakizumo festival is held every year, usually at the end of April. And integrate the golden week, which is basically the junction of four national holidays in late April to early May, which occurs in Japan.
The crying party is based on the Japanese proverb: "Naku ko wa sodatsu" or "child who cries, grows up". Despite taking place in several Japanese cities, the main point is at Sensoji temple, in Asakusa, Tokyo.
The tradition is about 400 years old and starts from the idea that the child gets stronger and grows up healthy. There is no information about how the initiative came about.
So, what did you think of this tradition? Would you dare to take your child to participate?