Few anime have the feat of surpassing the margin of 1000 episodes, and one of these anime is the famous One Piece, in this article we will see how many episodes have One Piece, how many movies and chapters have their Manga, and even the amount of games and Fillers.
The One Piece Synopsis
For those who don't know, One Piece is one of the greatest anime of all time, second only to the popular Detective Conan and other little ones. children's anime that exceed 5,000 episodes.
The story follows a young man named Luffy who has the power to stretch like a rubber from eating a fruit called Devil Fruit, his goal is to be the king of pirates and find the famous One Piece treasure located in the Grand Line.
In this adventure he is accompanied by a tribulation of a swordsman, a thief, a cook and others no less important, to get involved in this hunt in the age of the pirates involving several adventures.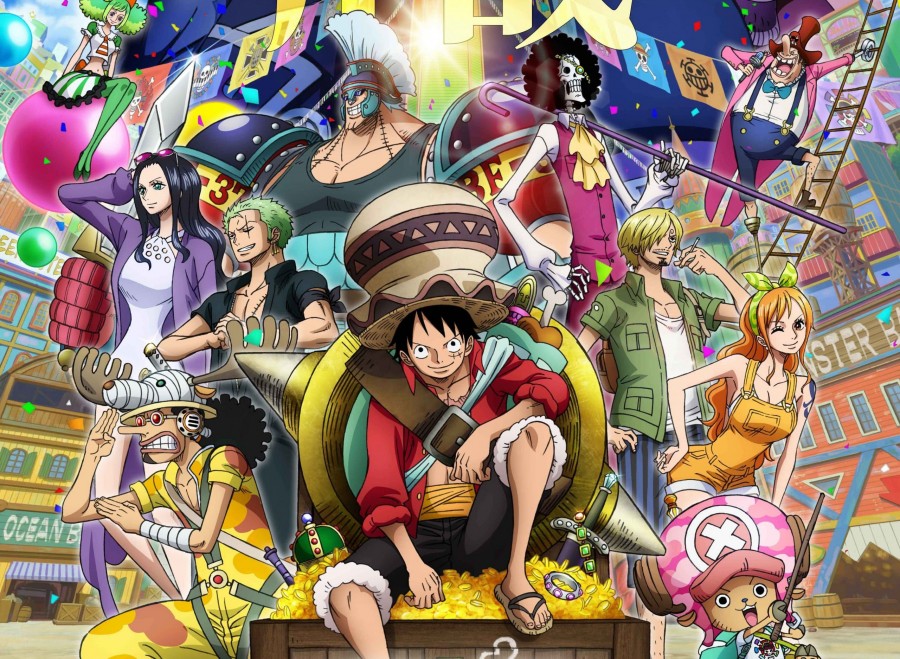 How many Episodes is there in One Piece?
Anime One Piece is still in release, each week a new episode, so accurately stating the number of episodes in this article may be difficult, but as of the update date of this article, Anime One Piece has more than 1002 official episodes released.
1002 episodes (12/06/2021)
+ 4 episodes per month;
+ 48 episodes per year;
What are the One Piece Fillers Episodes?
Below is a list of possible Fillers episodes from One Piece that can be skipped:
One Piece filler episodes - 50-51, 54-60, 93, 98-99, 101-102, 131-143, 196-206, 213-216, 220-226, 279-283, 291-292, 303, 317-319, 326 -336, 382-384, 406-407, 426-429, 457-458, 492, 497-499, 506, 542, 575-578, 590, 626-629, 747-751, 775, 780-782, 801 , 807;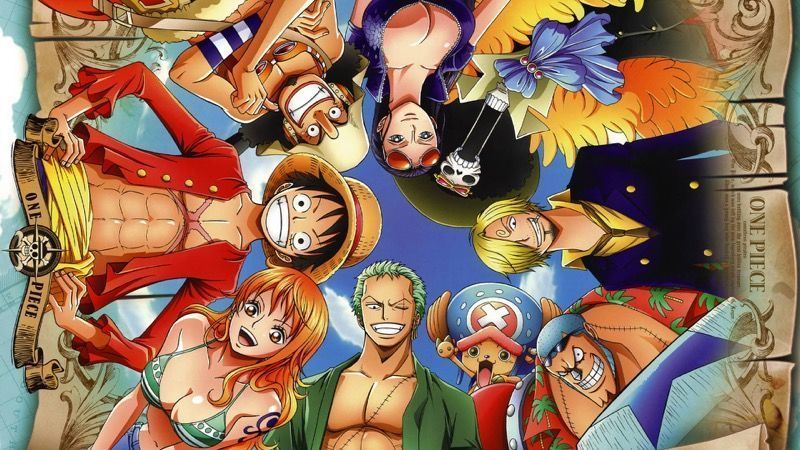 How many chapters are there in the One Piece manga
The One Piece Manga is written and illustrated by Eiichiro Oda, it has been serialized since July 22, 1997 by Weekly Shōnen Jump.
In total, by December 2021 there are about 1035 chapters and 100 volumes tankōbon published by Shueisha. It looks like the manga is finally on its final stretch, but we don't know how long it will last.
the manga One Piece hit the 490 million mark of copies around the world, 400 million in Japan alone.
How many Arcs has One Piece?
We believe that the exact value of arcs excluding the arcs that are isolated episodes, movies or manga arcs, we get a total value of 15 One Piece arcs.
Below we have an official list of One Piece arcs following the organization of the Crunchyroll an official channel where you can watch this Great Pirate Kings Anime.
One Piece – East Blue (001-061)
One Piece – Alabasta (062-135)
One Piece – Skypiea (136-206)
One Piece - Water 7 (207-325)
One Piece – Thriller Bark (326-384)
One Piece – Guerra dos Maiorais (385-516)
One Piece – Isle of the Fishmen (517-574)
One Piece – Punk Hazard (575-629)
One Piece – Dressrosa (630-699)
One Piece - Episode of Sabo
One Piece – Nebulandia Adventure
One Piece – Dressrosa (700-746)
One Piece – Silver Mine (747-750)
One Piece – Heart of Gold
One Piece - Zou (751-782)
One Piece – Whole Cake Island (783-878)
One Piece – Episode of East Blue
One Piece – Episode of Skypiea
One Piece - Reverie (879-891)
One Piece – Country of Wano (892 onwards)
Manga and Anime Arches and Sub-Arches
Below are the more detailed One Piece arcs:
2.1 East Blue Saga
2.1.1 Romance Dawn Arc
2.1.2 Orange Town Arc
2.1.3 Syrup Village Arc
2.1.4 Baratie Arc
2.1.5 Arlong Park Arc
2.1.6 Loguetown Arc
2.2 Arabasta Saga
2.2.1 Reverse Mountain Arc
2.2.2 Whiskey Peak Arc
2.2.3 Little Garden Arc
2.2.4 Drum Island Arc
2.2.5 Arabasta Arc
2.3 Sky Island Saga
2.3.1 Jaya Arc
2.3.2 Skypiea Arc
2.4 Water 7 Saga
2.4.1 Long Ring Long Land Arc
2.4.2 Water 7 Arc
2.4.3 Enies Lobby Arc
2.4.4 Post-Enies Lobby Arc
2.5 Thriller Bark Saga
2.5.1 Thriller Bark Arc
2.6 Summit War Saga
2.6.1 Sabaody Archipelago Arc
2.6.2 Amazon Lily Arc
2.6.3 Impel Down Arc
2.6.4 Marineford Arc
2.6.5 Post-War Arc
2.7 Fish-Man Island Saga
2.7.1 Return to Sabaody Arc
2.7.2 Fish-Man Island Arc
2.8 Dressrosa Saga
2.8.1 Punk Hazard Arc
2.8.2 Dressrosa Arc
2.9 Four Emperors Saga
2.9.1 Zou Arc
2.9.2 Whole Cake Island Arc
2.9.3 Levely Arc
2.9.4 Wano Country Arc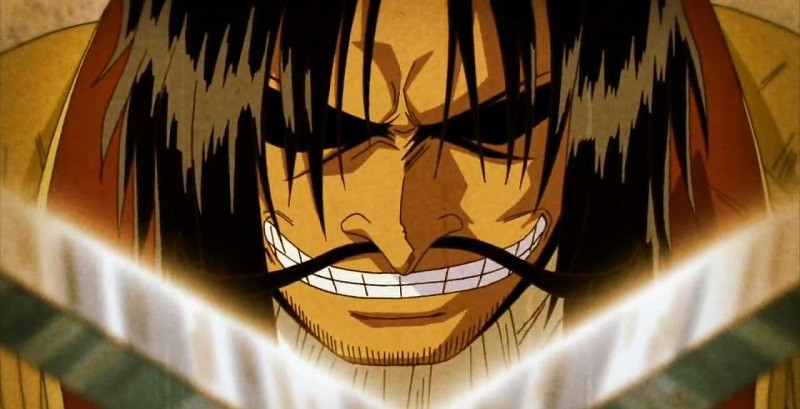 How many movies have One Piece?
Below is a list of all 14 One Piece movies released so far (2o21). A new movie is usually released every year, so this list may be updated soon.
1 One Piece: The Movie
2 Clockwork Island Adventure
3 Chopper's Kingdom on the Island of Strange Animals
4 Dead End Adventure
5 The Cursed Holy Sword
6 Baron Omatsuri and the Secret Island
7 The Giant Mechanical Soldier of Karakuri Castle
8 Episode of Arabasta: The Desert Princess and the Pirates
9 Episode of Chopper Plus: Bloom in Winter, Miracle Sakura
10 One Piece Film: Strong World
11 One Piece 3D: Straw Hat Chase
12 One Piece Film: Z
13 One Piece Film: Gold
14 One Piece: Stampede