In this article, we are going to comment on Gatebox, a product announced in 2016 that gained prominence in the social networks of otakus. Gatebox is a Japanese virtual assistant in the form of a waifu, despite its difficult access, nearly 100,000 people search for the assistant on Google monthly.
Gatebox Lab is a company that created a tube that projects an anime-style character hologram to be your waifu or ultimate companion. Some may find it an interesting idea, others find it bizarre. I also find it kind of bizarre, but I think it's better to have a Gatebox than a Google Home or Alexa as a home assistant.
That's right, Gatebox is not just an anime character that is praising you and saying things you want to hear, it also controls your house, sends messages to your smartphone and does thousands of other functions that leave it in front of the Great Virtual Assistants from the market. Watch the recent trailer celebrating the 3 years below:
How does Gatebox and its assistant waifu work?
As already mentioned, you buy a futuristic-looking accessory that emits a hologram of an anime-style character to fawn over you and speak warm words to lone otakus in Japan. A great product responsible for the low japanese birth rate.
The main assistant is called Azuma Hikari, she has a personality of her own with her own tastes and hobbies. The interaction is done by voice and the device has a camera to see the user's reactions and interact with him. It is possible to chat at a distance by messages and schedule tasks outside the home.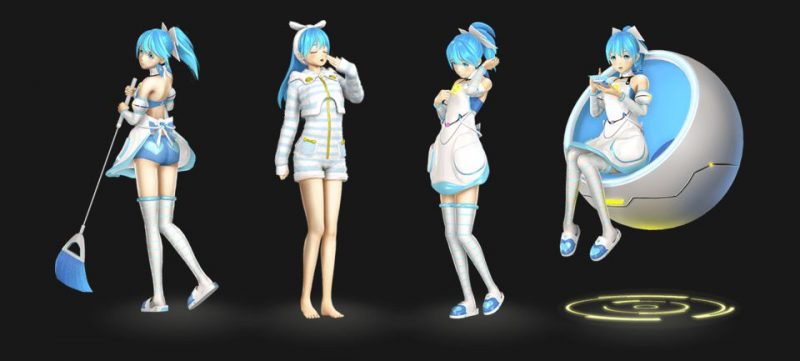 It will accompany you in your dreams and also serves as an alarm clock. As it is only available in Japanese, the Gatebox lab team has the chance to fully work on it to add more functions and make its artificial intelligence more and more sharp and user-friendly. Its interaction is far superior to Google Home and Alexa.
They are currently implementing a version of Hatsune Miku's Gatebox from Vocaloid, perfect for those who work with music and compositions. They are also implementing an interaction with the famous line. The product has Ethernet, infrared, Wi-Fi input, weighs 5 kg and occupies 27.7 cm by 21 cm of space with a height of 55 cm.
Where can I buy a Gatebox?
At its launch in late 2017 the Gatebox cost around 298,000 yen and currently in its new version it has gotten cheaper and costs around 150,000 yen. You can buy this product at official site, but it is very likely that this purchase must be made in Japan.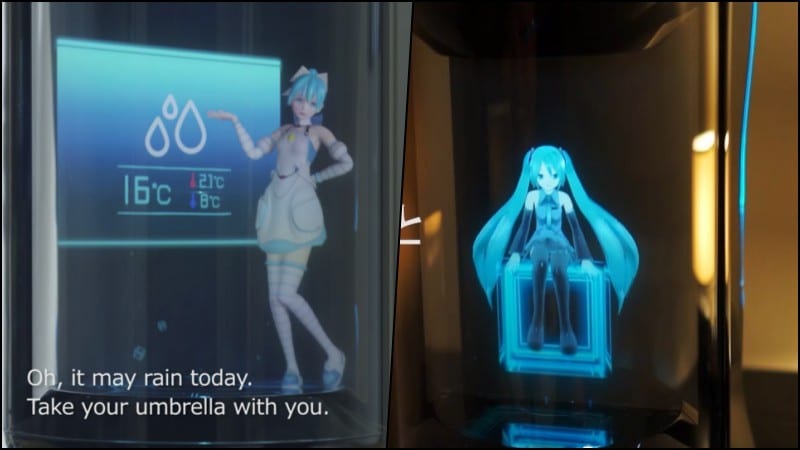 If you want a personal assistant with a more natural voice, that speaks Japanese, that controls your entire home and devices via bluetooth, that has an anime look and that flatters you, without a doubt, Azuma Hikari from Gatebox is a great choice.
Hope you enjoyed the article! We appreciate the comments and shares, to finish we will leave some more videos for you to enjoy Gatebox: