Have you had a chance to watch the anime Berserk? Finished? In this article, we will see some information, curiosities, videos and images of Berserk. And the possibility of a continuation or a new season. In addition, we will see novels, manga and other original materials and extras from the work.
According to the situation of Berserk, we will update this post later with trivia, tips and spoilers.
Could there be a continuation of the Berserk anime? Many people want to know when it will happen! To know this, we need to look at the profit and popularity that Berserk has had in the land of the rising sun.
First, let's look at some information and curiosities about Berserk's work. We even made a menu to make it easier for you to navigate the article:
Information and Trivia about Berserk
History: – Born under the gallows from which his dead mother hung, Guts has always existed on the border between life and death. After enduring a terrible childhood, he spends his adult life in brutal combat, pitting his strength against others to build his own.
Life is simple enough for Guts until he meets Griffith, the inspiring, ambitious and handsome leader of the mercenaries, the Band of the Hawks. When Guts loses to Griffith in a duel, he is forced to join the group and, despite himself, finds a sense of camaraderie and belonging among them.
However, as Griffith leads his soldiers from victory to victory, the bloody wars and secret politics reveal a side to him that no one expected. Can Guts, a simple warrior, defend those who mean the most to him, fighting all the while not to lose to the darkness he carried with him his whole life?
Details about the work: – It is a manga series written and illustrated by Kentaro Miura released in 1989 that has already yielded several anime and movies. The first anime was released in 1997 with 25 episodes, followed by two 12-episode seasons.
Where to Watch Berserk Anime: – The anime can be watched on crunchyroll;
Curiosities: – Berserk is a very popular series, full of violence and Gore. It is a warrior from Norse mythology. The anime also had 3 movies around 2012 and 2013 and its continuation happened only in 2016 and 2017.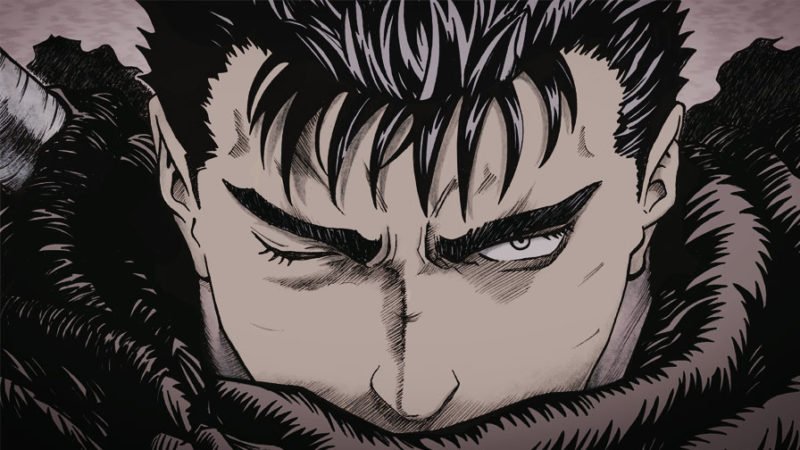 Berserk Sequel or New Season
The website Suki Desu did an online survey about anime continuation Berserk and notice what we get about that:
The possibilities of a continuation or new season of the Berserk anime are: averages!
Season 2 of Berserk premiered on April 7, 2017 and ran until June 23, 2017. The season ended on a note that hinted at the possibility of a third season. Fans have been eagerly waiting to hear news of the third season.
However, the third season has yet to be confirmed, and it remains to be seen if another season will be made. That said, there's still no reason to panic - some anime sometimes get renewed after a few years.
Our best guess is that the Berserk season 3 release date could fall in 2021. We're keeping an eye out for news on Berserk season 3 and will update this section as soon as we know more.
It's worth remembering that Berserk took more than a decade to have new anime, so never lose hope!
Berserk characters
Across the three films and two seasons of the show, Berserk has had dozens of characters. However, in the show, there are only four main characters, and below we provide brief information about them.
guts: The main protagonist of the anime, Guts is a tall, muscular man who wields an enormous sword called the Dragon Slayer. He also has a prosthetic left arm that hides a mini cannon. Having been a mercenary for years, Guts is a weary man who prefers conflict over peace and is always looking for a fight.
bark: The only female soldier in the original Band of the Hawks, Casca joined the group after Griffith saved her from being sexually assaulted. A good friend of Guts, Casca is extremely skilled in swordplay.
isidro: Isidro is a young man Guts befriends. With dreams of becoming a great swordsman one day, Isidro joins Guts in his quest to change his destiny, hoping to learn from Guts.
puck: Another member of the Guts group, Puck is a wind spirit from the mystical land of Elfhelm. While Puck does not boast of great prowess in combat, he can secrete powder from his wings to heal the wounded and can also blind enemies with a dazzling flash of light. Along with Isidro, Puck also serves as comic relief.
Berserk anime original material
You can see the Berserk sequel by reading its source material, novels, and manga:
---
Berserk anime videos