Many prefer to travel alone and make their own routes, because booking a tour guide can be very expensive. Did you know that it is possible to get a free tourist guide in Japan? There are hundreds of volunteer guides and free organizations that would be happy to guide your trip. In this article, we are going to talk about how you can find these free tourist guides.
The volunteers are Japanese who want to use and train their foreign language skills to tell the world about their enchanting country. Many have pre-defined routes and group tours, while others are quite flexible and can even follow your itinerary. That is, it is even possible to find a personal tour guide. And they really are completely free, sometimes some just ask you to pay for train tickets, food or entrance to certain places.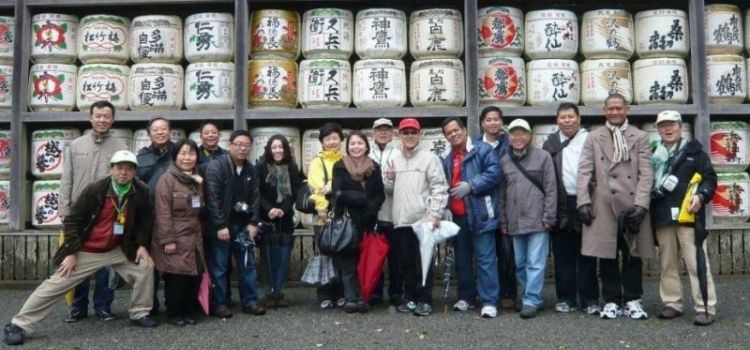 Volunteer tour guide groups
There are several groups with the objective of guiding tourists for free throughout Japan; One of the most popular is the TKG (Tokyo Free Guide). A voluntary non-profit organization started in 2004 to help foreign visitors experience Japanese culture and local customs. There are more than 350 members in this organization, in addition to Japanese some speak English, Spanish, Italian and French. There are guides of all types and ages, from students to retirees, who can talk about music, anime, pop culture, traditional and others.
As most volunteers are retired, sometimes you don't have to pay for train passes. They also usually have free access to tourist places like some castles and museums. Some volunteers, like the ones at Matsumoto Castle, will jump in front of you when you show up at the site, offering to guide you for free. By contacting a group of volunteers online to make your reservation, you will likely meet your tour guide via email, he will introduce himself and tell you a little about himself. Then he'll set up a meeting place, some even show up at your hotel.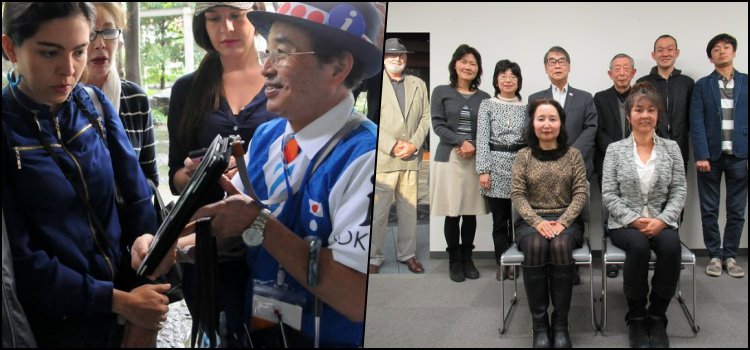 Possibly you will make a great friendship with your volunteer tour guide, you may feel like giving him a gift, but some will not accept it for reasons of honor and etiquette.
List of volunteer groups
Below we will share a list of voluntary organizations that serve as tour guides in different parts of Japan. We recommend doing research on these organizations and places in order to book your tour guide. Unfortunately most guides are only available in Japanese and English, other popular languages are Chinese, Korean and Spanish.
The ones between / are different organizations, but we decided to leave them on the same line to save space. You can google other organizations using the name of the city you want to visit, with related English words like SGG and Goodwill Guide. Some groups of volunteers are more specific, determining only the area or tourist spot in which they serve as a guide.
Tokyo – Capital Tokyo West (CTW) SGG;

Edo Tokyo Guide Group / Shinagawa SGG Club;
The Japanese Red Cross Language Service Volunteers;
Tokyo Free Walking Tour / Tokyo Free Guide;
Tokyo International Student Guide / TOKYO SGG CLUB;

Kanagawa – Kanagawa Systematized Good Will Guide Club;

Odawara Hakone Systematized Goodwill Guide Club;

Niigata – DSI Volunteer Guide;
Ishikawa – Kanazawa Goodwill Guide Network;
fukui – Fukui Phoenix SGG;
Hokkaido – Furano Ski Host / Hakodate Goodwill Guide Association;
Iwate – Hirazumi Goodwill Guides / Morioka Goodwill Guides;
miyagi – Matsushima Goodwill Guides / Miyagi Goodwill Guide Club;
Ibaraki – Chinone Group / Chiyoda Circle / COSMO ECHO;
Tochigi – Nikko SGG Club;
gunma – Friday club;
Saitama – The Kawagoe English Walkers;
Chiba – Association of Narita Volunteer Guides;

Kashiwa Goodwill Guide Association / Nagareyama SGG

Kyoto – GOOD SAMARITAN CLUB;

Goodwill Guide on Kyoto Handicraft & Historical Sites;
Kyoto (East) SGGClub / Sakura Volunteer Guide Club;

Osaka – Foreigner Guides Net Osaka / Osaka SGG Club;

Osaka Tenma Yomiuri SGG Club;

nara – IKARUGA ICES SGG / NARA SGG CLUB / Nara Student Guide;

Nara YMCA Goodwill Guides / NPO Nara Guide Club;

Hiroshima – Hiroshima SGG club
Already looking for your free Japan tour guide?
For a complete and detailed list, visit this site. In addition to volunteer tour guides, some Japanese also offer their homes as homestay free of charge. Hope you enjoyed this article. We appreciate the comments and shares. We also recommend reading:
To complement, let's leave another video of our friend Santana: