Do you know how the Selfie Stick or Selfie Stick came about? Who invented this ingenuity that is so successful today? In this article, we are going to talk about the true story of the selfie stick that few people know about.
It is an extension rod used to obtain selfie-type photos with a greater angle of coverage. Despite being a feature that became quite popular from the year 2014 onwards, when did it really emerge?
An American claims to have invented the famous "selfie stick" about 10 years ago, but it was discovered that this accessory has been around for more than 20 years or even centuries, where it was initially invented in Japan and was considered a useless invention .
The True Origin of the Selfie Stick
In early 2015, the user @_tessr posted a photo of a book published in 1995 that showed the "101 useless Japanese inventions". In this book we find a selfie stick long before it became popular.
Originally called the "Extender" (エクステンダー), the first selfie stick was released by Minolta in 1983. It was part of a kit sold specifically for taking self-portraits, which included a shutter button on the end.
The description says "self-portrait stick camera" invites users to take the picture without the need for help, especially on trips where it becomes embarrassing to ask a stranger to take a picture.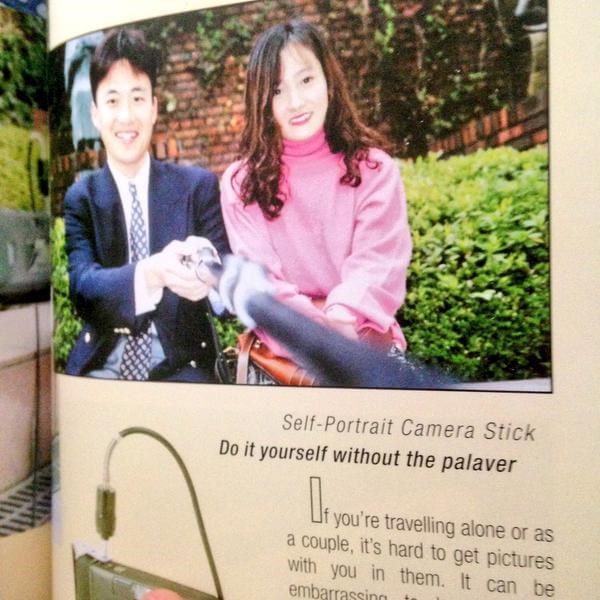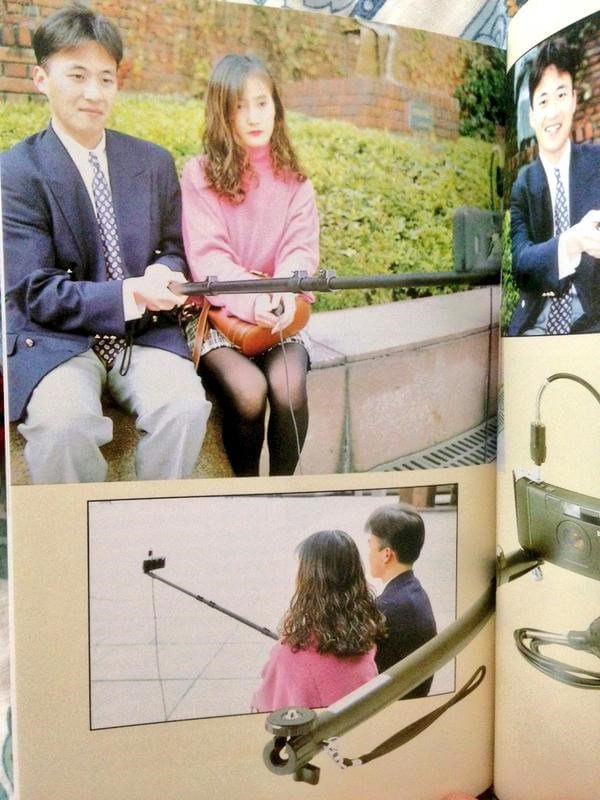 Why was Selfie Stick useless?
Why was this invention not successful at the time the Japanese created it? It is not known for sure, but it was probably due to the lack of a front screen, the need for relief and other things that did not make the selfie stick practical.
Today there are still people who consider the selfie stick a useless invention. In fact, the selfie stick is losing its space thanks to the front cameras better than the rear ones, with a wide angle.
So the selfie stick was really made by a Japanese? This is uncertain, it is difficult to identify the real creator as there are some suspicious photos from the year 1925 that appears to be someone using a Selfie Stick.
Unfortunately, there's no way to know, but probably someone in the past has tried to tie the camera to a stick to take pictures. Now it is difficult for someone to sue another for plagiarism, and generate a new useless war in justice.
Despite this, I believe that the Japanese was the first to create a complete version with a photo button attached. Just as the Japanese at the time thought this invention was useless. Do you find it useful? Why has this become so popular now?