In the heart of Japan, a land known for its rich culture and advanced technology, "Naruto" fans find a magical haven where the line between reality and anime blurs. Theme parks dedicated to the universe of "Naruto" and "Boruto" offer visitors the chance to explore the Hidden Leaf Village, test their ninja skills and delve deep into the work that has captivated millions around the world.
This artigo invites you to embark on a detailed adventure through the "Naruto" theme parks in Japan, discovering the main attractions, immersive experiences and unforgettable memories that only the land of the rising sun can provide.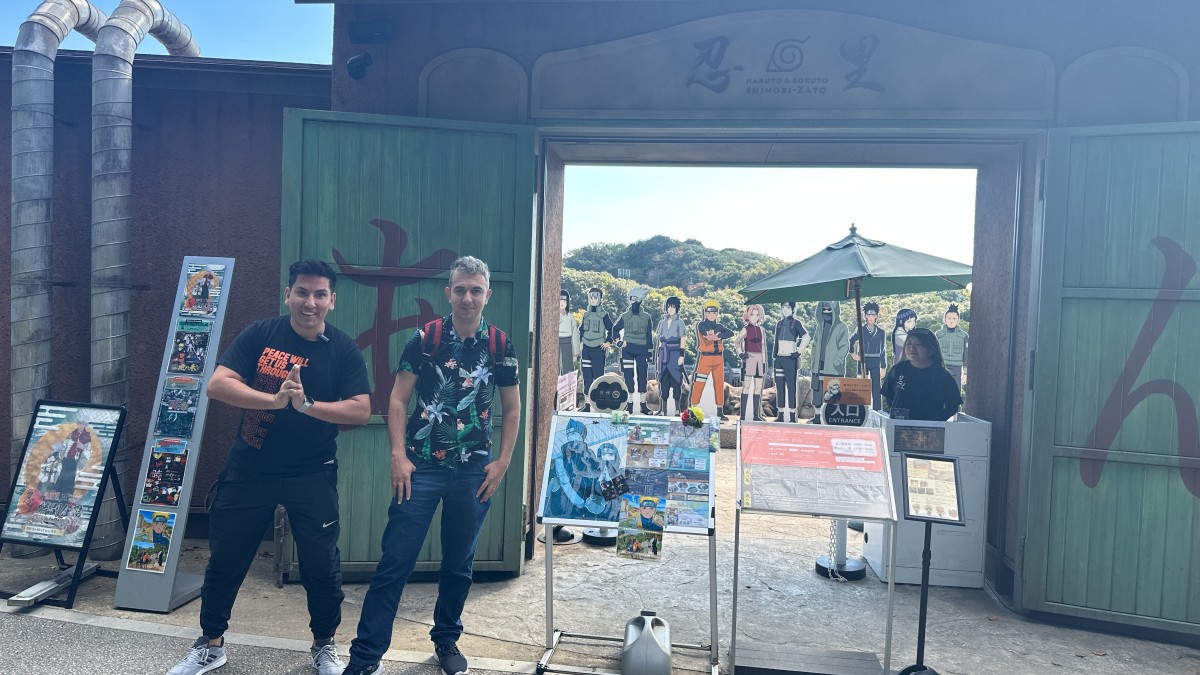 Naruto & Boruto Shinobi-zato
Shinobi-zato, located on the island of Awajishima, is known for being the largest Naruto theme park in the world. The island offers an escape from the daily grind and turns fiction into reality with its interactive exhibits and activities that pay homage to the Naruto universe.
This park invites visitors to become ninjas for a day, with activities ranging from throwing shurikens to participating in reconnaissance missions. The interactive attractions are accompanied by cutting-edge technology, creating an immersive experience that is both educational and divertida.
We had the chance to visit this park in person and we will record our adventure below:
Location and Environment
Located in the heart of Nijigen no Mori, Naruto & Boruto Shinobi-zato park is a unique experience that spans 8,000 square meters. The setting faithfully recreates memorable places from the series, such as the mountain with the carved faces of the first five Hokage and the villages of Aldeia Oculta da Folha.
Main Attractions
The attractions here are designed to give visitors a deep dive into ninja culture. There is a variety of activities, from ninja skills tests to interactive gaming areas. Reproductions of the ninja training areas allow fans to test their skills in physical and mental challenges, mirroring the characters' training in the series.
The two main attractions of the "Naruto & Boruto Shinobi-zato" park on Awaji Island are:
Ten no Maki (The Scroll of Heaven) – The 3D Labyrinth
This attraction begins with entry through the gates of Aldeia Oculta da Folha, followed by an encounter with the Hokage Rock monument, which displays the Hokage leaders up to the fifth, Tsunade. The three-story 3D maze behind Hokage Rock offers two courses: Uzumaki, which tests physical strength with steep inclines and stairs to climb, and Uchiha, which challenges knowledge with tricks and puzzle positions.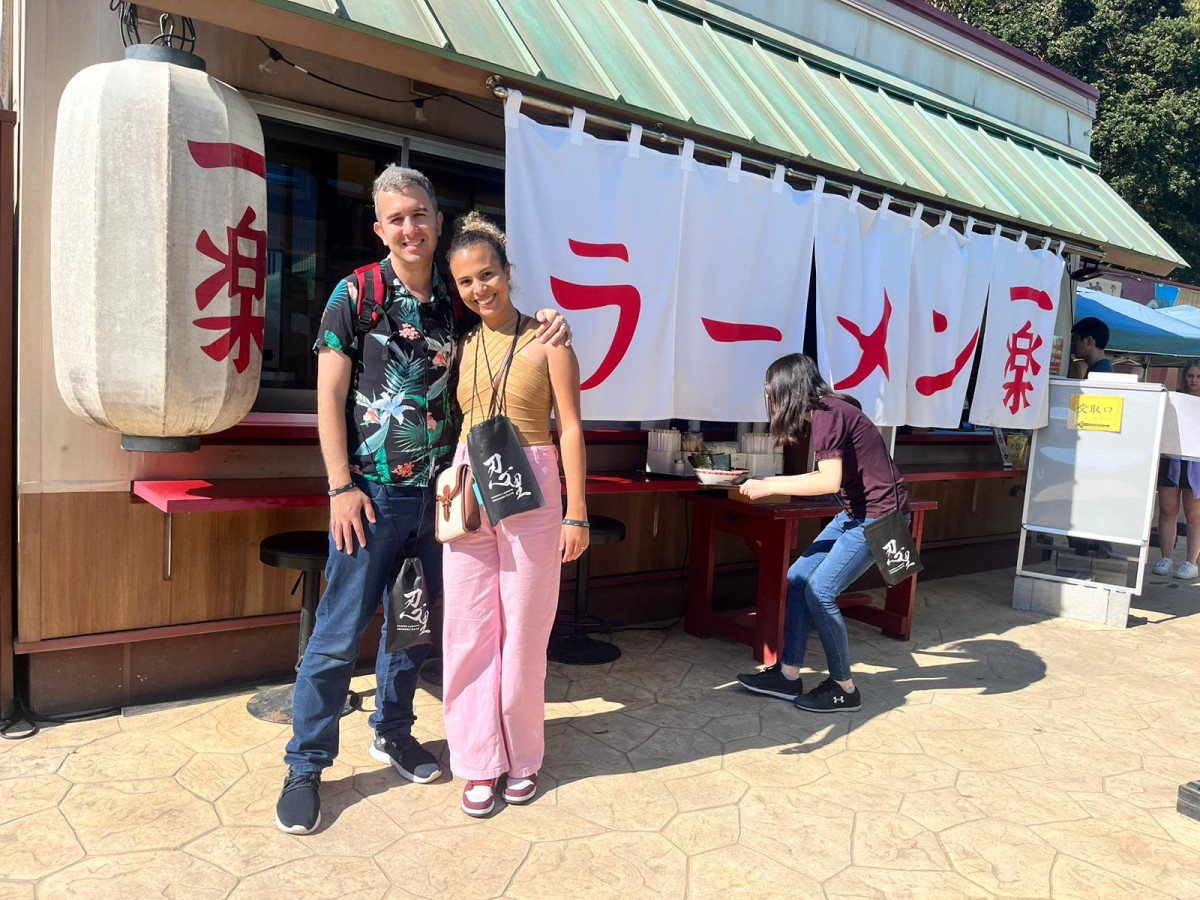 Chi no Maki (The Scroll of Earth)
In this attraction, visitors receive a scroll with 7 missions to interact with members of Akatsuki and undergo Senjutsu training tests. Additionally, there are divertidas photo spots with life-size statues of the characters and an augmented reality game for smartphones.
These experiences are designed to immerse guests in the world of "Naruto" and "Boruto," offering a mix of physical and mental challenges, as well as interactivity with famous elements from the series.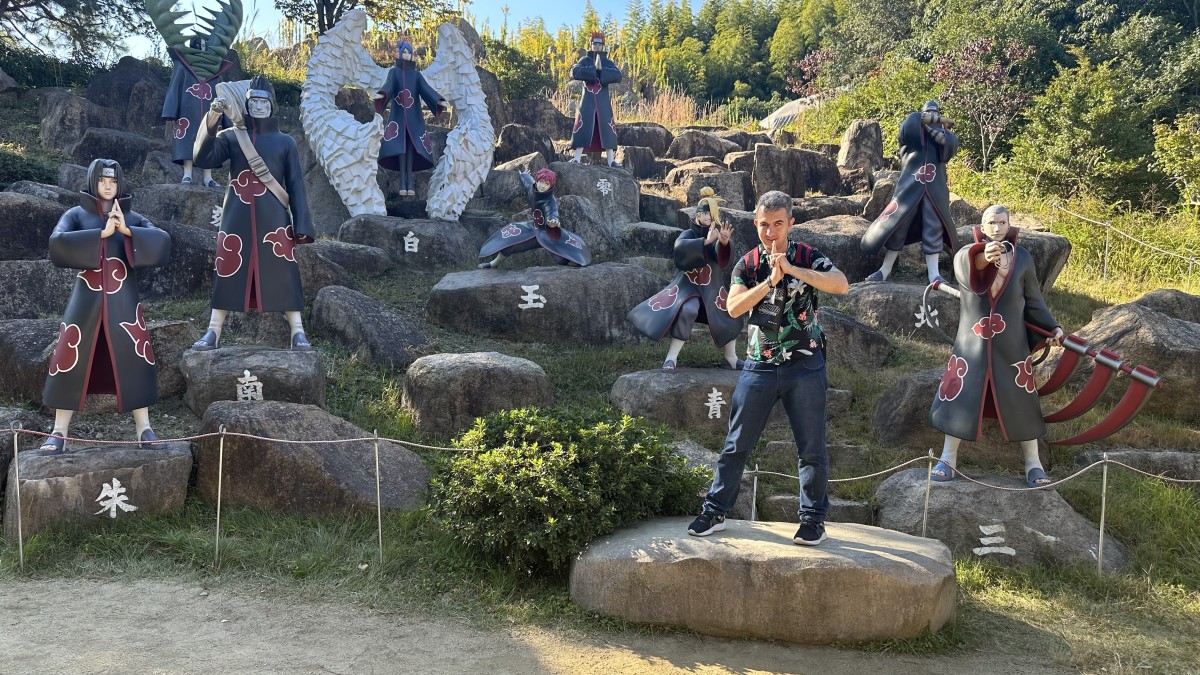 NARUTO FUJI Hidden Leaf Village
Fuji-QHighland presents NARUTO×BORUTO FUJI Hidden Leaf Village, a themed experience located at the base of Mount Fuji. This attraction offers visitors the chance to explore an authentic recreation of Aldeia Oculta da Folha, complete with games and exhibits inspired by the series.
Fans can enjoy games that test their accuracy and knowledge of the world of Naruto, as well as exhibits that detail the series' history and characters. Souvenir shops offer a variety of unique merchandise, allowing visitors to take home a souvenir of their ninja adventure.
Ninja Way Museum
This museum is a must-see for fans, offering rare sketches from the original manga and a mini-theater with a special film from the anime. One room recreates the "Hokage Room" and "throne" of the Uchiha hideout, where visitors can take commemorative photos dressed in an Akatsuki cape.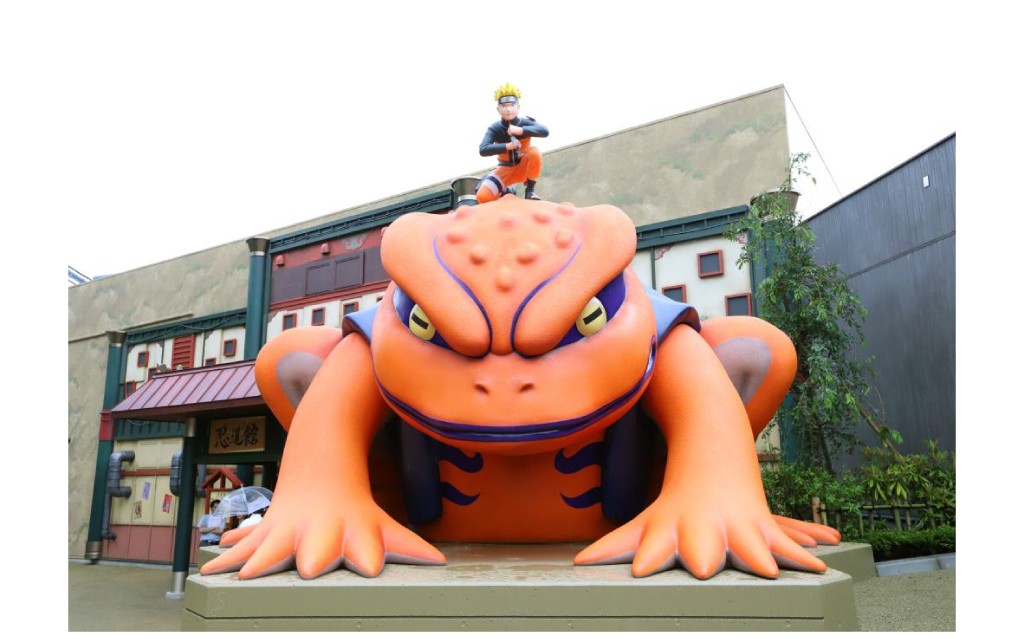 Game Arcade Ninjutsu Carnival
This interactive attraction allows guests to summon a toad from Mount Myōboku and launch it towards Gamakichi or Gamatatsu, practice throwing shurikens with members of Akatsuki, or roll a ball to knock Orochimaru down. Winners receive a special plush toy, with details such as Sasuke's hidden Rinnegan that appears when lifting the plush's hair.
Additionally, the park offers a variety of themed attractions and restaurants, such as Ramen Ichiraku, arcade games, 3D shooting rides, souvenir shops, and more.