Enoshima [江の島] is a small island located in Sagami Bay, Kanagawa Prefecture. The island is famous for its beaches, museums, caernas, cats and the beautiful views of mount fuji. It is known for its large bridge and for being the island of love locks.
Much of Enoshima is only accessible on foot or by boat. The island is connected to Japan by a bridge of approximately 600 meters. Many of the Island's attractions are on top of a hill, but there are escalators to get you up the hill.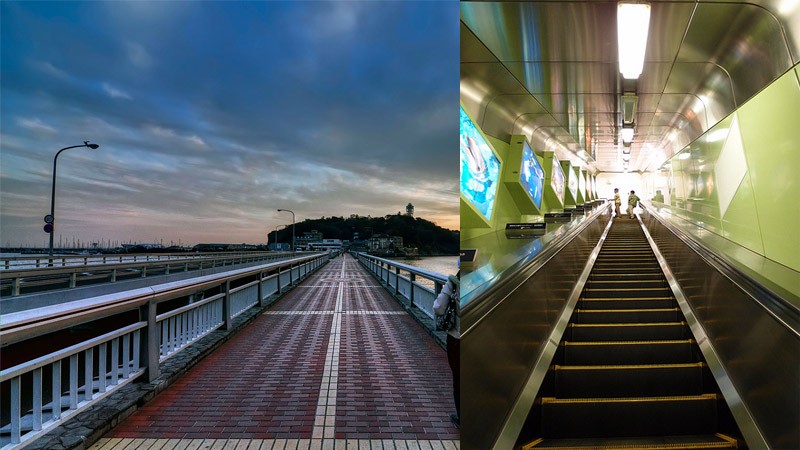 Hill and Bell of Love
At the highest part of the hill there is a Tropical Botanical Garden and the Enoshima Observation Lighthouse. At the top of the hill we have a telephone tower 60 meters high that worked as a lighthouse.
The botanical garden on the hill is called Samuel Cocking Garden, so named because a British merchant of the same name arrived in Japan in 1860 and married a Japanese woman and bought the island.
Love Locks and Goddess Benzaiten
There is also the so-called Bell of Love, where couples go there, ring the bell together and leave a padlock with their names attached to a fence. The island is known for the goddess of love Benzaiten where there are 3 shrines dedicated to her.
The goddess Benzaiten created the island to imprison a sea dragon, but she ends up falling in love. Therefore, she is associated as the goddess of love and also of music. In addition to the padlock, they also put emu plates.
Padlocks usually have the couple's name and date of relationship. The purpose of the padlock is to lock love and make it last for a long time. Very popular place for couples who want to show their commitment and eternal love.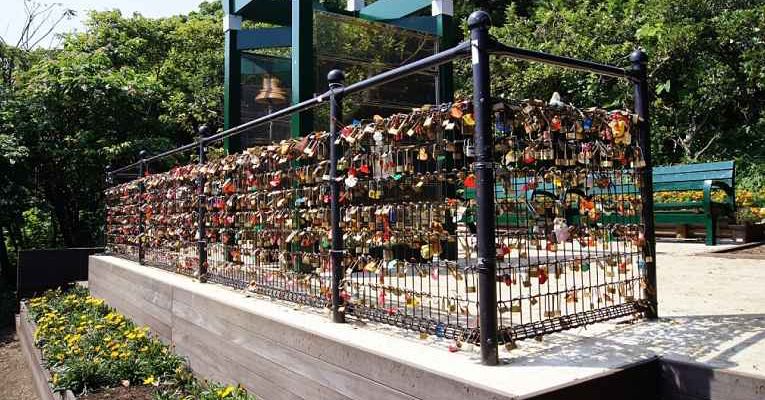 Beaches and Coast
The beaches of Enoshima are part of the Shonan, a collection of great attractive beaches near Yokohama. The beach in addition to attracting surfers because of the beautiful waves, attracts many Windsurf and Kitesurf for having a strong wind.
The southern coast of Enoshima is rugged terrain, with steep cliffs that are continually bombarded by large ocean waves. Locals enjoy fishing for fish and crabs that get trapped in tidal pools on the rocks.
Enoshima Island also has a aquarium designed to reflect the sea life in Sagami Bay. Popular animals are dolphins, penguins, and seals.
SPA Enospa
The island also has a large Spa Resort called Enospa. It is full of swimming pools, jacuzzi, onsen, and even mixed bath. Some of the baths have a beautiful view of Mount Fuji. Another bath is inside an artificial cave.
Like any Spa, you will find restaurants, shops, and services. The spa has a medicinal focus and has many doctors, nurses and massage therapists. One of the pools overlooks the sea, entry to the onsen as usual costs around 3000 yen.
Iwaya Caves
The island also has 2 natural caves on the south coast of the island, created by erosion caused by the sea over 6,000 years ago. They were designed to be comfortable for visits between couples and tourists.
The caves are popular because they are characterized by the myth that Goddess Benzaiten battled and trapped a troublesome Sea Dragon deep within the island's caves. The island is quite steep, but it is possible to do all the tours on foot.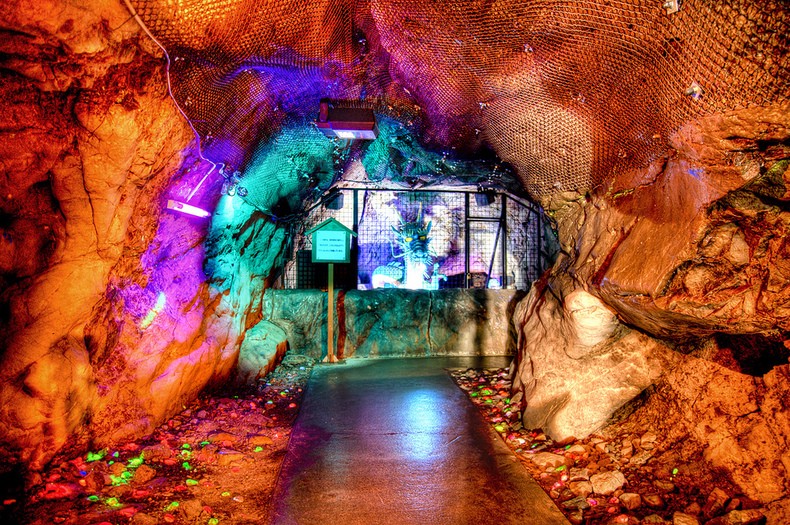 The artigo is still half finished, but we recommend opening it to read the following later:
Enoshima is an Island of Cats
Cats began to dominate Enoshima around 1980 and it is not known how. As might be expected, they have become a major tourist attraction and are adored by locals and visitors alike. On the island it is possible to donate money for food and contraceptive surgeries.
Most cats are not afraid of people because tourists and fishermen who like cats feed them. Cat lovers often visit them because cats are found all over the island. Ready to visit this nekojima?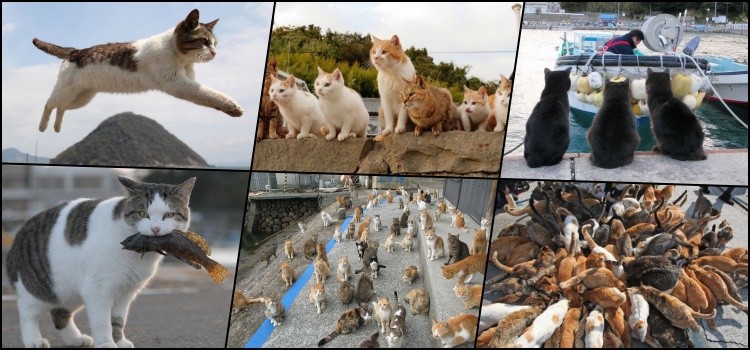 Videos of Enoshima
There are many other attractions to discover both on Enoshima Island and in Sagami Bay. This is just one of thousands of islands and cities across Japan. We recommend reading our article that talks about several islands of japan.
To finish I leave some videos so you can see some of the beauties and attractions of the island.