The Hakone Sky Museum is an aerial treasure nestled in the lush hills of Hakone, Japan. This unique location combines the natural beauty of the landscape with an impressive collection of contemporary aerial sculptures and installations.
In this artigo, we explore what makes this museum so special, from its key sculptures to practical information to plan your visit.
Before you start reading, we recommend watching our video about the Museum below, and also subscribing to our channel:
My experience at the Museum
I'm not a fan of arte, so I didn't understand the purpose of most of the sculptures, but the place itself is very beautiful, especially the External works and the Picasso exhibition.
The highlight with certeza is the tower full of glass and with a circular staircase to the top, with a complete view of the park. It also has a great attraction for children and a maze.
One of my criticisms is the price of the café inside the place, which is not one of the cheapest. Fortunately, it appears that there is a buffet restaurant at the exit that allows you to eat as much as you want for just ¥2000.
Symphonic Sculpture - Glass Tower
Gabriel Loire's "Symphonic Sculpture" is one of the most popular and iconic arte works in Hakone's Aberto Sky Museum. This sculpture is one of the museum's main attractions and is admired both for its beauty and its impressive size.
Artista: Gabriel Loire, a renowned French artista specializing in glass arte.
Description: The "Symphonic Sculpture" is a magnificent stained-glass sculpture that stands in the center of the museum. It combines the beauty of blown and colored glass with a structure that resembles a giant tower or stalactite. The sculpture is lit in a way that creates a sense of enchantment and immersion.
Meaning: Gabriel Loire created this sculpture with the intention of capturing the beauty and harmony of music in visual form. The symbiosis of colors and the transparency of the glass create a sensation of visualized music, a true symphony in glass.
Popularity: The "Symphonic Sculpture" is one of the museum's most popular works and is frequently featured in visitors' photos and souvenirs. Its majestic presence on site makes it an unmistakable focal point.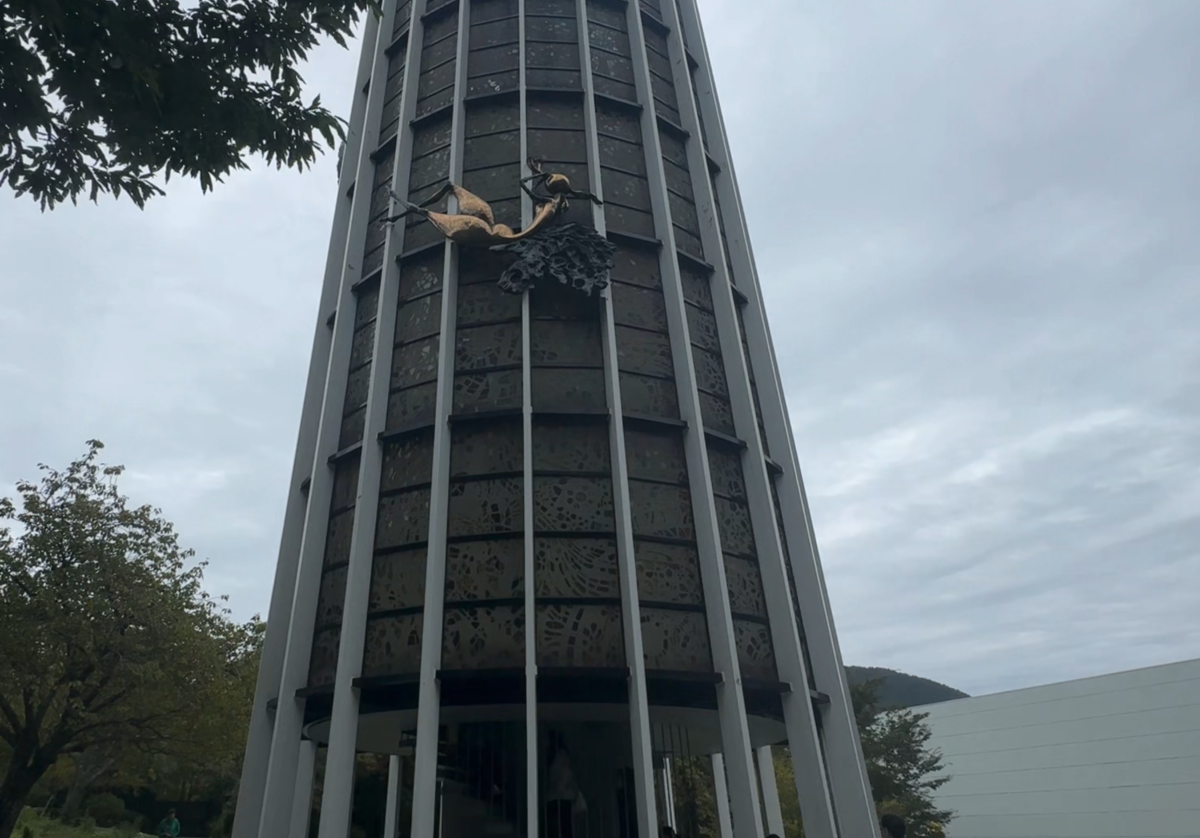 Picasso exhibition
The collection of Pablo Picasso's works at Hakone's Aberto Sky Museum seems truly remarkable. Featuring over 300 of Picasso's creations, spanning various media such as oil paintings, prints, sculptures, ceramics and gold objects, it offers visitors a comprehensive view of the life and arte of this iconic artista.
The thematic organization of the exhibition, exploring aspects such as childhood, sexuality, life, morte and Picasso's passion for bullfighting, provides a deeper understanding of the artist's varied interests and influences. It is regrettable that photography and drawing are not permitted inside the building, but its vivid description offers a glimpse into the experience and lasting impression these works leave on visitors.
Exploring such an extensive collection of Picasso's works is undoubtedly a unique and memorable experience for arte enthusiasts visiting Hakone's Aberto Sky Museum. This is a testament to the museum's commitment to offering a rich and diverse cultural experience.
Read too: Hakone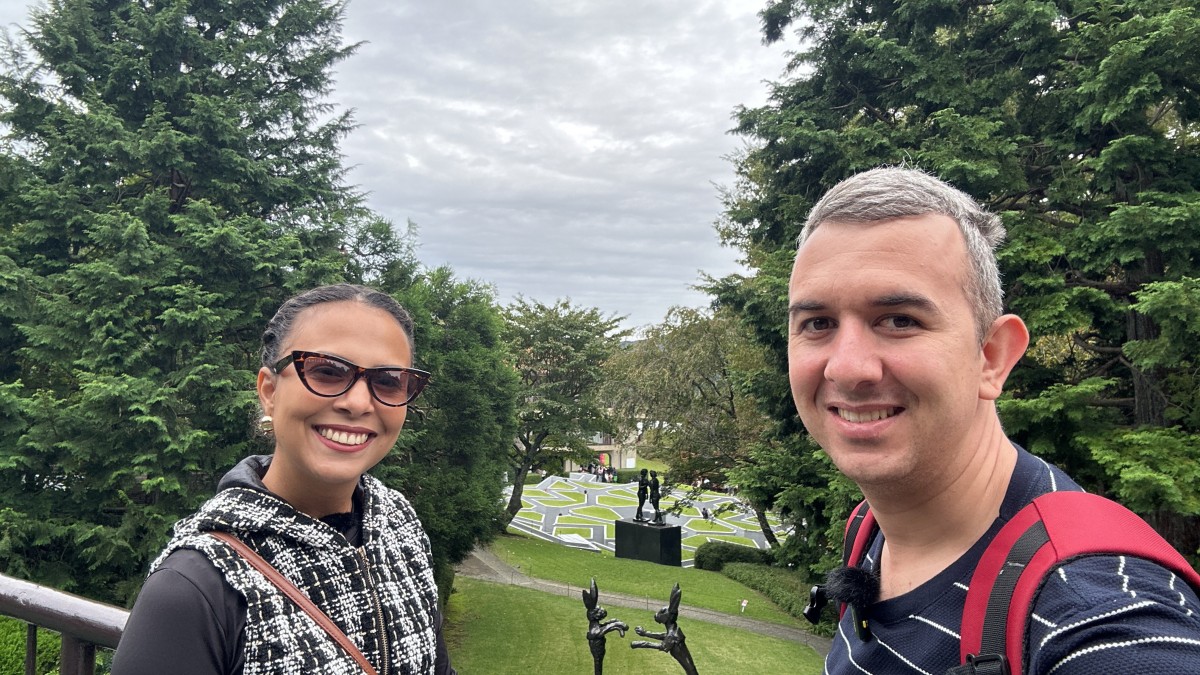 The artigo is still half finished, but we recommend opening it to read the following later:
Sculptures and Exhibitions
The museum is known for housing a variety of impressive sculptures by renowned artists from around the world. Some of the highlights include:
1. The Entrance Guardian
As soon as you arrive at the museum, you will be greeted by the majestic "Guardian of the Entrance" sculpture. This imposing work is a striking introduction to the artistic experience you are about to experience.
2. Sculptures by Henry Moore
Hakone's Aberto Sky Museum houses several works by famous British sculptor Henry Moore. Its abstract sculptures in stone and bronze are an undeniable attraction, standing out among the verdant hills.
3. Rotating Exhibitions
The museum also features temporary exhibitions that change throughout the year, giving visitors the opportunity to appreciate a variety of styles and approaches to contemporary aesthetics.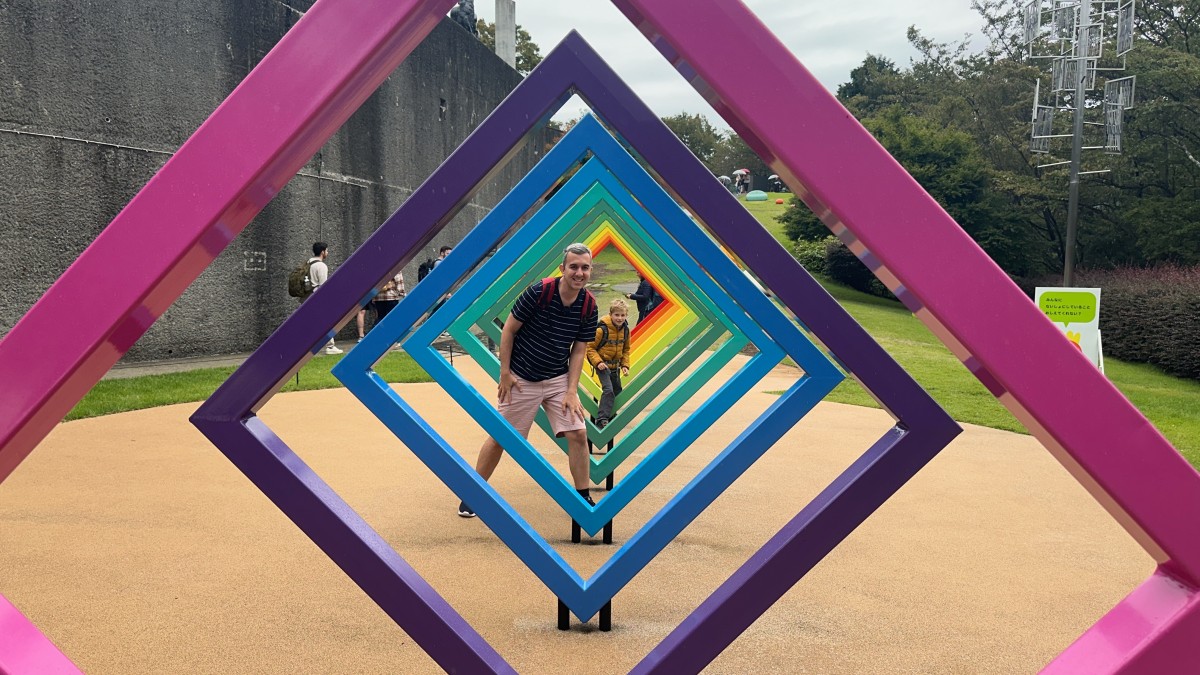 Location
The museum is strategically situated on a wooded hillside, offering spectacular views of the mountains and Lake Ashi. The historic 18th-century townhouse, which houses parte from the arte collection, adds a touch of history to the experience. The serene atmosphere and the combination of nature and arte make this place a unique destination.
Address:
Hakone Sky Museum Aberto
85 Sengokuhara, Hakone, Ashigarashimo District, Kanagawa 250-0631, Japan
Prices and Hours
Entrance prices to Hakone Sky Museum Aberto vary depending on age and ticket type. Approximate prices are as follows (values in Japanese yen):
Adults: 1,600 JPY
Students (high school and college): 1,200 JPY
Children (up to elementary school): 800 JPY
Hours of Operation:
The museum is generally open from 9:30 am to 5:00 pm. It is recommended to check the museum's official website or contact the venue to confirm current hours, as they may vary seasonally.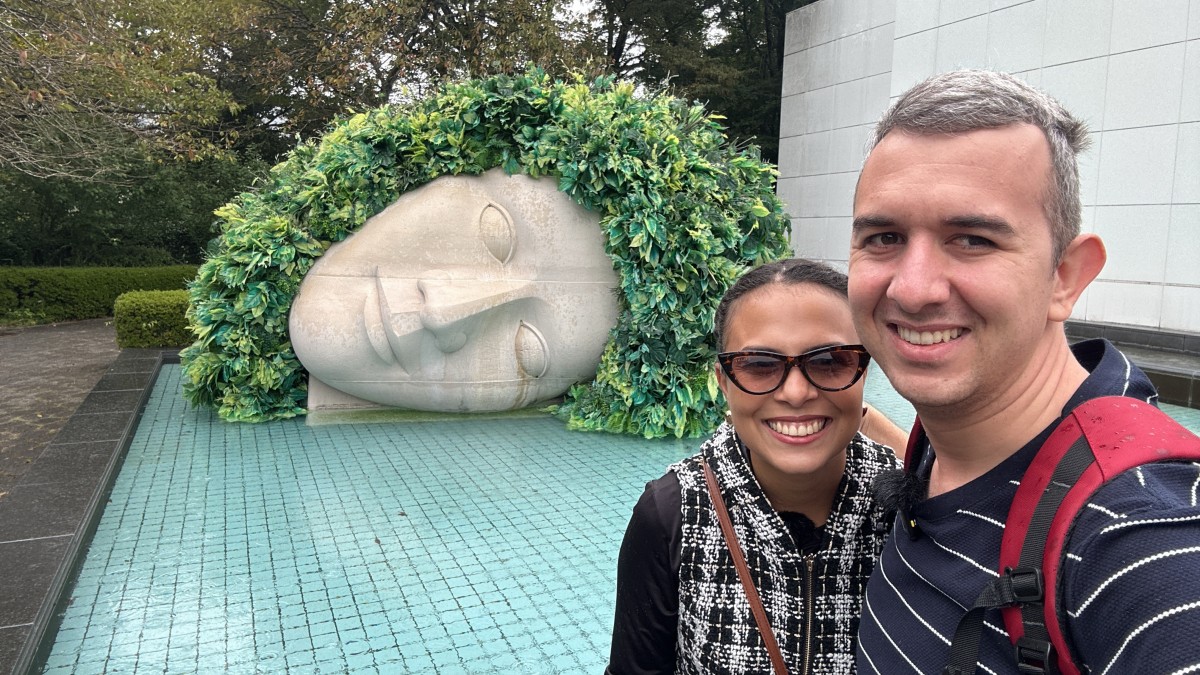 Tips for the Visit
Confo1TP29 FootwearTable: Get ready to hike on varied terrain, including nature trails. Wear comfortable shoes.
Extra time: Allow enough time to explore all the sculptures and installations. The surrounding nature is equally enchanting.
Climate: Consider weather conditions when planning your visit. The museum is spectacular in all seasons, but each one offers a unique experience.
Camera: Don't forget your camera or smartphone. Landscapes and sculptures provide great opportunities for photos.
Hakone's Aberto Sky Museum is a truly special place that combines an appreciation of arte with the natural beauty of Japan. If you are in the Hakone region, this is a must-see attraction that offers a unique experience of immersing yourself in contemporary arte in a picturesque setting. Plan your visit and enjoy the fusion of culture and nature that this museum provides.
Remember to check the latest information about prices, opening times and exhibitions on the museum's official website before planning your visit.
Hakone Free Pass
The Hakone Free Pass is a convenient ticket for visitors who want to explore the Hakone region, including Hakone Sky Museum Aberto. Here are the key details:
Cobertura: The Hakone Free Pass generally covers unlimited transportation in various forms, such as local trains, trams, buses, and even the pirate boat Hakone Sightseeing Cruise on Lake Ashi.
Discount at Hakone Sky Museum Aberto: The Hakone Free Pass usually offers a discount on admission to Hakone Sky Museum Aberto, allowing visitors to save money on their visit. • Benefits: In addition to the museum discount, the pass also provides access to other popular attractions in Hakone, such as the onsen hot springs, Lake Ashi, and the famous Mount Fuji on clear days