Japan is a safe country, its crime rates are generally low. However, Japan has some dangerous neighborhoods and some slums. In this article we are going to talk about the 7 most dangerous neighborhoods in Japan.
Many of the neighborhoods below are dangerous as there are many tourist attractions, homeless people, booze and Pachinko addicts, foreigners, Yakuza and brothels.
In Japan there are no favelas like those in Brazil, but there are many places where people live on low incomes. There are also neighborhoods where the Yakuza rule, but nothing like the favelas in Brazil. In fact, yakuza members are respectful and live in the shadows.
I just want to clarify it that there is no reason to avoid the places below, the level of crime in Japan is very low. The theft rate is 1 person for every 100,000 inhabitants, while in Brazil, it is approximately 700 for every 100,000 inhabitants. There is no need to be afraid of these neighborhoods, the article only presents the neighborhoods where the most police occurrences occur.
We also made a video based on the article talking about the 7 most dangerous neighborhoods in Japan:
1. Kabukicho – Largest red light district
Kabukicho it's the biggest red light district in the world (sexshop, motels, nightclubs and prostitution venues). The neighborhood is very popular with tourists and is also home to thousands of restaurants, karaoke, clubs and bars.
Unfortunately, there are some establishments in the underworld that attract many weirdos and bandits. It is the type of neighborhood where it is common to see the riot police walking casually on the street.
Most visitors have no problem going to the restaurants and bars in this neighborhood, but they avoid living there. Not to mention that it is opposite Shinjuku Station, one of the biggest train stations in the world.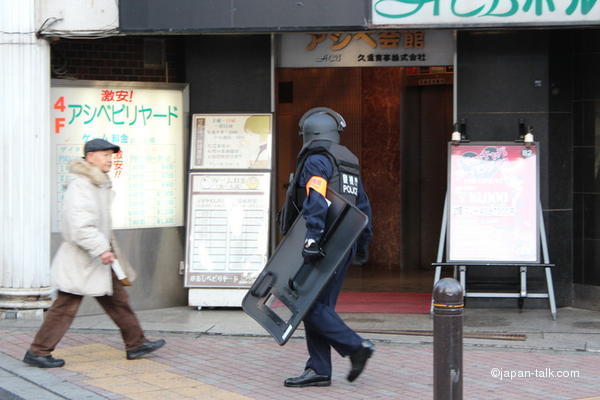 2. Kamagasaki – Biggest Favela in Japan
Kamagasaki (or Airinchiku) is the largest slum in Japan, located in the south of Osaka. It is home to many homeless and unemployed people, who are most often addicted to drinks or pachinko.
In recent years, Kamagasaki has become popular with young foreign tourists who are drawn to cheap accommodation in the area. Osaka residents avoid the place saying it's dangerous.
Kamagasaki has a history of major riots (protests against ill-treatment by the police). Several organized crime groups (Yakuza) maintain their offices in this area. Kamagasaki is the kind of neighborhood where the police don't waste their time issuing traffic tickets.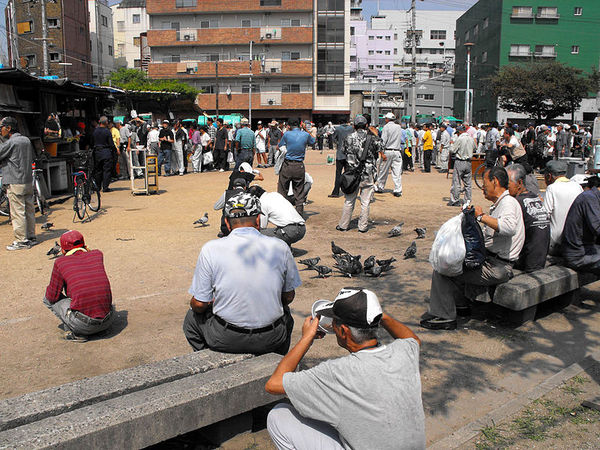 3. Roppongi, Tokyo
Roppongi is a residential neighborhood full of high-end offices located in Tokyo > The neighborhood is also a nightlife spot like Kabukicho and many other neighborhoods in Tokyo.
The US has already issued a warning to tourists to avoid this place, but the danger is only at night in bars, clubs and nightclubs, where many are drunk. It is possible to have those attacks of perverts and even kidnappings.
4. Shinsekai, Osaka
In 1912, Shinsekai was the most modern and cosmopolitan neighborhood in Japan. It was modeled after the streets of Paris and includes a large, ultra-modern amusement park (Luna Park).
Luna Park suffered a series of fires shortly after it was built and closed around 1923. The area still has a carnival atmosphere, and is one of Osaka's most popular attractions.
The neighborhood is filled with cheap restaurants, souvenir shops and pachinko parlors. Despite its popularity with tourists, some Osaka residents say it's a dangerous area.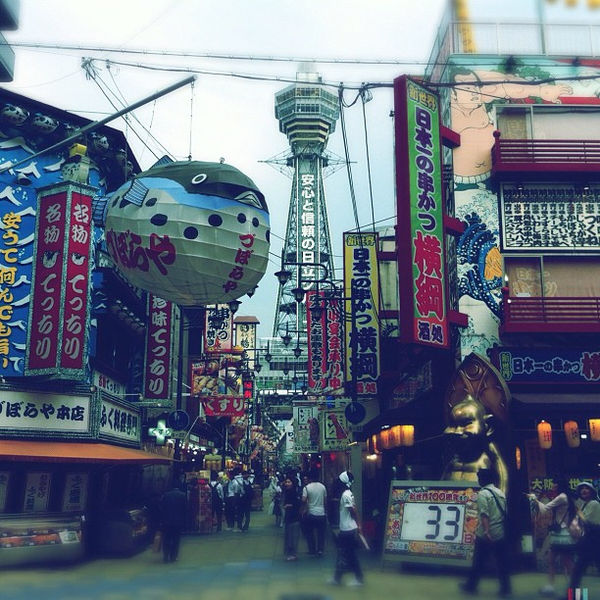 5. Susukino, Sapporo
Susukino is one of Sapporo's most famous neighborhoods for its restaurants and nightclubs. Being a neighborhood full of bars and nightclubs in the middle of Sapporo, it attracts crooks and strange people.
It's wonderful how Sapporo manages to be less conservative than Tokyo and other tourist cities. Walking through the streets, you will find posters in visible places inviting you to nightclubs, or women in provocative clothes as bar attendants.
Susukino is also where many of Sapporo's festivals take place, including the Sapporo Snow Festival. There's no reason to avoid the area (in fact it's considered one of Sapporo's top tourist attractions). Just be aware that it is not the safest place in Japan.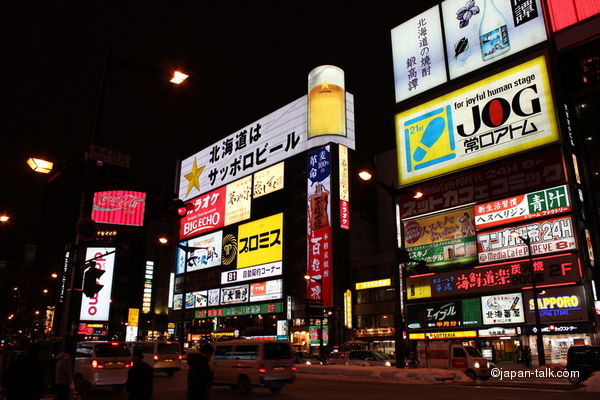 6. Nakasu, Fukuoka
Nakasu is one of the biggest entertainment areas in Japan. Like Susukino, it is a major tourist attraction, but it is not entirely safe due to the concentration of tourists and bars in the area.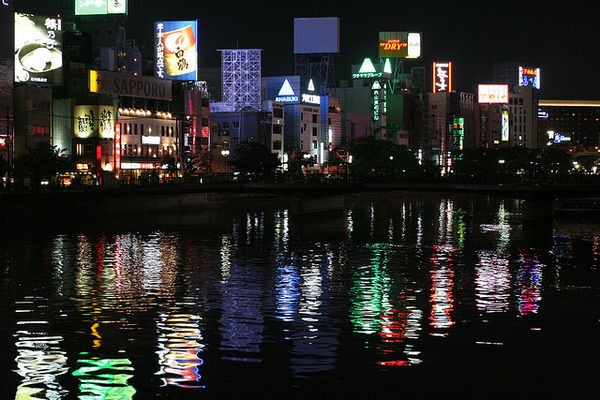 7. Ueno, Tokyo
Ueno is home to many of Tokyo's best attractions, including dozens of museums, a large park and a zoo. The park is popular with Tokyo's homeless people, this can be a little dangerous. There are Yakuza groups in this neighborhood, the Japanese don't usually visit it at night.
Read too: The Invisible Homeless People in Japan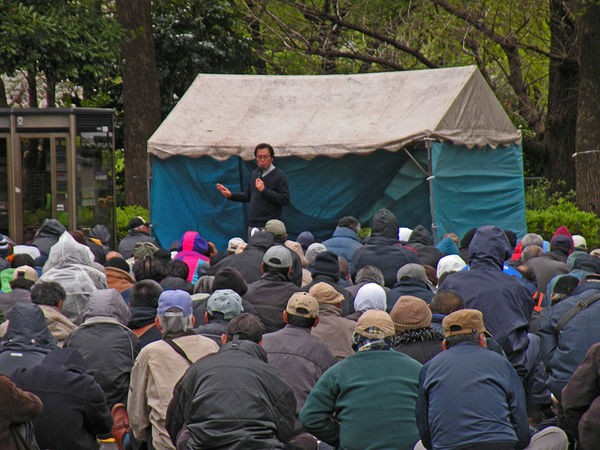 Other Dangerous Neighborhoods in Japan
It is usually to be alert in any neighborhood that has a large concentration of tourists or that is a district of nightclubs, sunako, bars and hostess clubs. This care is necessary in all countries.
Not that you need to stop visiting tourist spots for that, just be more careful not to be hoodwinked by a Japanese scammer. I myself have wasted money in simple neighborhoods like Akihabara and Namba because of Japanese conversation.
Yasukuni Shrine;
Kasumigaseki;