In Japan, in childhood, children are already encouraged to artistic cuisine. Kracie company is famous for making candy that actually has food shapes like sushi, hamburger, noodles, obento, pizza, taiyaki, drinks, takoyaki and many others. Salty foods that are actually sweet, and can even fool people. This type of product is called Popin Cookin!
The candy doesn't come completely ready, it comes with a lot of bags with powder, for children and adults to make their own candy and then eat. The kit usually comes with several bags where you must mix the powder in the water inside the containers that come in the kit, and shape your food. Sometimes it may be necessary to microwave something.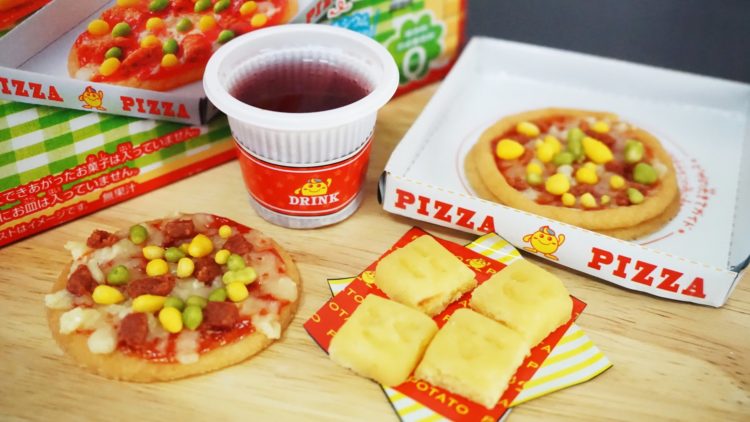 Popin Cookin! It's easy to make, super fun and educational for people interested in cooking and food from other countries. They often have flavors of grape and other fruits, chocolate and bubblegum. Each candy is a different experience. If you want to try and create these sweets, in the store konbini you find some kits, just search for candy. Click here to visit the konbini store.
Popin Cookin Videos!
If you still have doubts about how it works, nothing better than videos for you to see in practice. Then you can visit both channels and find other interesting videos about these sweets and Japanese cuisine.
Other Popin Cookin' sweets
In addition to sweets in the form of savory foods, the Kracie company manufactures several other common sweets, and other sweets that you have to prepare yourself. See a small list of sweets below, if you are interested, you can research a little about each one.
Popin Cookin Sushi
bento
Fun Cake
Happy Kitchen Donut
Happy Kitchen Hamburger
Neri Candy Kit
Happy Kitchen DIY Pizza Kit
Gummy Land
Nerunerunerune: Grape
Nerunerunerune: Soda
Asobou Sakana Tsuri
Kurukuru Takoyaki
Otanoshimi Neruneru Strawberry Cake Chocolate Sauce
DIY Puchitto Kudamono Grape
Narunaru Gummy Soda
Henshin Bubble Jelly
Popin Cookin DIY Fun Ramen Kit
Colorful Lamennais Land
2015 DIY Sea Gummy Kit
Puchitto Animal Pancake Kit
Happy Kitchen Taiyaki & Odango DIY Kit
Puchitto Strawberry Chocolate 2015
HimoHimo Candy Grape
HimoHimo Candy Soda
Nazonazo Puchitto Green Apple and Lemon Squash
Popin Cookin! Puchitto Chocolate 2015
Kurabete Neruneru
Popin Cookin! Dodotto Tsubupyon Grape