BB Glow is a semi-permanent makeup technique or treatment that leaves the skin with a "BBcream" or also known as porcelain skin, leaving the skin homogeneous and bringing numerous benefits.
This BB Glow technique emerged in South Korea and quickly became popular in Brazil and other parts of the world, such as the United States, Europe and Russia. Very popular with beauticians, but questioned by doctors.
The technique consists of the application of plant actives whose objective is to treat and illuminate the skin. The treatment corrects imperfections and promotes skin coverage, creating an even and natural foundation effect on the skin.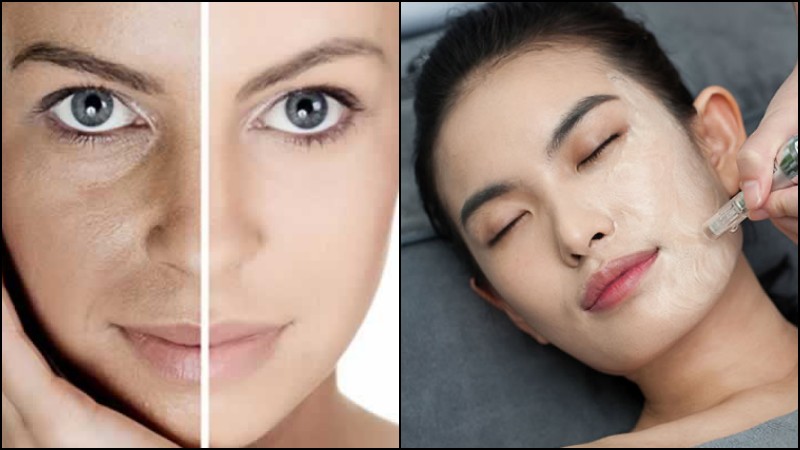 What are the Benefits of BB Glow?
You may ask what are the benefits of BB Glow? Since it's a makeup, it's obvious that it will make your face more beautiful in the way you want, just like the Korean ones. But facial treatment also has other benefits such as:
BBGlow Reduces Skin Discoloration;
BBGlow Stimulates Collagen Production;
BBGlow Reduces Freckles and Spots Caused by Acnes;
BBGlow Provides Pore Reduction;
BBGlow Decreases Skin Oil;
BBGlow Recovers tired and aged skin;
BBGlow Improves the appearance of rosacea
BBGlow Lightens Dark Circles;
Exactly, the BB Glow treatment can help with skin discoloration, stimulate the natural production of collagen, make the skin firmer, reduce scars and acnes, decrease oiliness and many other benefits caused by actives.
The treatment also usually revitalizes, hydrates and evens out the skin, reducing wrinkles and expression marks, lightening blemishes, melasma and freckles, also improving the appearance of enlarged pores.
In addition the treatment:
Does not cause dependence;
You can return to your routine after the procedure;
It has a painless procedure;
The method is non-invasive;
Affordable prices;
Is BB Glow really held or is it risky?
Many beauticians report that the protocol is harmless and brings only benefits, but some doctors try to overturn its positive reputation with harmful and allergenic data. Which of the two is right? BB Glow is it safe or risky?
As with all medication leaflets, there may be risks and side effects, but that doesn't mean you stop taking a medicine for a headache, right? The truth is that all the consequences of BB Glow have never been scientifically proven.
For example, some formulations may contain red iron oxide, which can cause skin burns or darkening if the person is exposed to an MRI scan. It's a risk, but it's highly unlikely you'll get an MRI in the next 6 months.
Other risks of the leaflet type, depending on the procedure, can cause skin stains, inflammation, scars, perforations, dermatitis, allergic reactions, granulomas, topical intoxication and can aggravate possible problems that you are trying to disguise with this semi-permanent makeup.
Despite these minimal risks as with any medicine, if you want to have a safe BB Glow treatment, always try to sterilize the needles and remove and redo the treatment within the specified period and not prolong it for years.
The treatment is not recommended for diabetics, hypertensive patients, people with melanoma, marks or other skin lesions, people undergoing treatment with anticoagulants, pregnant women, lactating women and people allergic to the assets used.
Some of the actives present in BBGlow are mineral oils such as petrolatum, titanium dioxide and dimethicone, iron oxide and fragrance. There are more than 40 elements present in the treatment, so it's good to know how your skin reacts to them.
One thing is for sure, this treatment is much safer than any skin surgery. The appeal and fanfare of doctors is probably related to the fact that they lose potential clients to clinical skin surgeries.
To avoid possible problems mentioned, most clinics do allergy tests. Rest assured because BB Glow does not cause pain or bleeding, as its micropigmentation is less aggressive than eyebrow micro pigments.
Learn to Make BB Glow - Online Course
The value of a BB Glow session costs more than 610 USD, which can generate a good income for those who are used to working in the clinical area of aesthetics. Self-application is kind of impossible, but you can learn all about BB Glow.
Some have been looking for courses to learn all about BB Glow to start profiting from this type of treatment. We have 3 online courses to recommend, both for an affordable price or even less than a BB Glow session.
In the course you will learn all theoretical part about BBglow, benefits, titanium dioxide, actives, whitening, stem cell, aqua, serums, skin anatomy, dermapen, biosafety, hygiene, application and much more.
I recommend looking at details on each of the pages to see which of the courses appeals to you. We recommend seeing details below:
Different types of BB Cream
The term BB Glow is derived from the term BB cream which stands for blemish balm, blemish foundation, baby balm and, in western markets, beauty balm. The products are bases, moisturizers and sunscreens at the same time.
In addition to BB Glow which consists of one treatment, there are other treatments involved such as BB Blush focused on the color tone of the cheekbones. This treatment works in the same way, using assets with hyaluronic acid and vitamins.
There is also the BB Lips focused on the lips. The objective is to renew them and temporarily increase the shape of the lips, with a shine aspect. BB Glow can last up to 9 months while BB Blush and BB Lips can last around 3 months.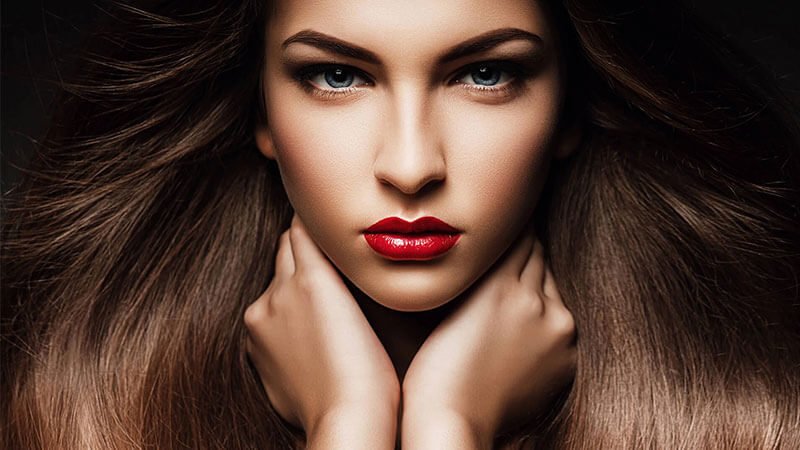 Questions and Answers about BB Glow
Where can BB GLOW be done? Can it be on black skin?
Treatment can be performed on the face, lap, hands and neck. It can also be applied to black skin, care is the same for all skin types and tones. It can be done from the age of 18.
How long does a BB Glow session last?
On average, the session lasts from 45 minutes to 1 hour, but it can vary according to the region to be treated. The time required to do a next session is at least 21 days.
An average of 4 sessions are required. Results appear within the first 24 hours after the procedure is performed.
What to do after a BB GLOW session?
Do not expose yourself to the sun;
Do not use sunscreen, makeup or other products on the skin until 24 hours after the session;
After 24 hours, use color sunscreen every 4 hours;
Use hyaluronic acid-based serum every day;
Cleanse, tone and moisturize the skin morning and night;