In today's article we are going to talk about the Japanese driver's license, what processes are needed to get it, how it works, what the cost, time, traffic lessons, and the Japanese fine system.
The Japanese driver's license is called a unten menkyosho [運転免許証], in order to get your Japanese driver's license, you need to go through some procedures. And to keep this license it is necessary to respect the traffic laws a lot, if you commit infractions that reach 15 points you can already lose your driver's license.
Getting a Driver's License in Japan
A resident of Japan who wants to get his license for the first time needs to take classes (obviously) and take 4 exams. The first exam consists of a written test with 50 questions. The second exam is a practical test, inside the Traffic Center.
After passing the first 2 exams, he receives a provisional license which is called karimenkyo (仮免許). Then another practical test is carried out, then a theoretical test of 100 questions is carried out, and finally a final practical test. In addition, applicants must pass examinations of vision, hearing, knowledge of the Japanese traffic system and driving skills.
In total there are 2 processes, the Karimen the process to obtain the provisional license. It's the honor the final process. If you pass these two exams, you will receive your definitive driver's license. With this card you can drive vehicles and transport up to 10 people, pilot motorcycles up to 50cc and small trucks up to 3000 kg.
If the person wants to transfer their wallet from one country to Japan, it is enough to take a short test with few questions and a practical test.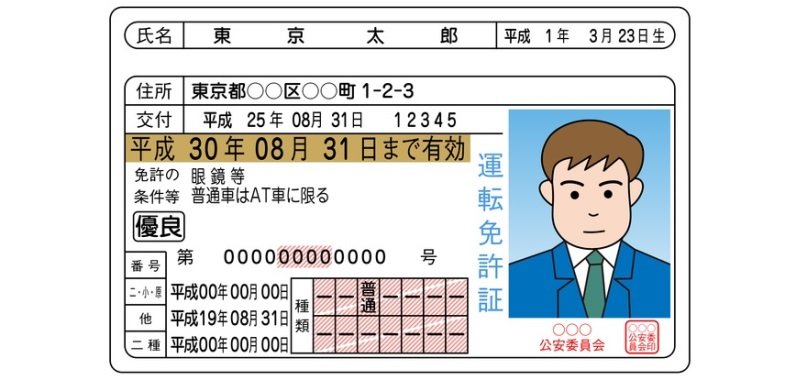 How much does a Japanese Driver's License cost?
Taking out a Japanese wallet can seem expensive for the Brazilian pocket. Driving schools usually charge between 30,000 to 200,000 yen (1,000 to 8,000 reais) for lessons. In addition, you have to pay for the exams.
A driver's license in Japan can cost between 4 to 10 thousand reais, it all depends on the location and speed of the process. Be careful that to pass the exams it is necessary to get more than 90% of the questions correct.
There is a very popular method among the Japanese called "Gasshuku", where the person stays until the end of the procedure to get the wallet in order to improve mentally, isolating himself from everyday life. This procedure is usually more expensive, but it is really worth it and saves a lot of stress (the video at the end of the article will explain this).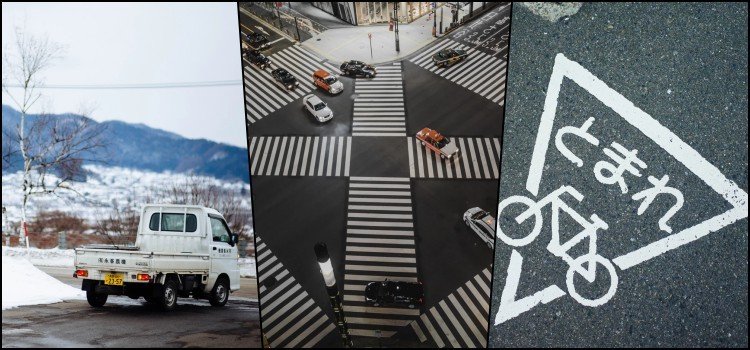 Gold Japanese Driver's License
In Japan there is a special driver's license that gives discounts of approximately 12% on renewal, in addition to being necessary to renew only every 5 years (normal is 3).
This gold license goes to drivers who have not had any type of infraction in the last five years. Its difference is a gold stripe in place of the blue stripe of common qualifications.
Watch out! If you commit minor infractions, you can easily have your license suspended, or even lose your driver's license. I hope this short article has helped you to clear your doubts about the Japanese driver's license.
Below we will leave an interview of our friend Caipira in Japan with Manoel Santos who works at an Autoschool in Japan with a focus on helping foreigners get their license.
Manoel, executive director of Strada Driving School, gives valuable tips on the best procedure for a person to obtain the long-awaited Japanese driver's license.
Driving License Course in Japan
If you already have a driver's license in Brazil, you may just want to retake the tests and get your license without having to go through classes or long and boring processes. Maybe this article wasn't enough to guide you, for that there are online courses with this objective.
The Japan Charter Course has all the information you need to get your driving license in Japan. Find out if in your case you can hire an interpreter, service provider, friend or if you can do the entire process yourself.
What documents are needed and how to get them. Interview: how it is, how to proceed, what information you need to know and other tips. Theoretical test: simulated texts, signs, signage in general and other tips.
Practical test: video classes explaining all the maneuvers that you have on the circuit giving tips on how to perform each one. Psychological assistance: assistance for psychological preparation before the tests to increase the chance of success.
These are the subjects covered in the online course to obtain a driver's license in Japan taught by Kirizawa. If you want to know more details about this online course, just click on the button below: