In this article, we will recommend the main scans that translate manga from Brazil and a complete list of websites for you to read your manga online.
Oriental culture would not be present in Brazil if it weren't for the immense number of fans who, whenever possible, are providing and promoting content of Japanese origin. Be reading manga and novels or watch the anime, this is also part of this culture immense.
In addition to the various sites that provide anime for free - but illegally, there are other sites on the internet that have manga for you to download or read online. Some are responsible for translating these mangas, others just distribute them.
Why do you want to read? Isn't it better to buy?
Many manga are now available for sale in Brazil, mainly on large sites such as Amazon Brazil. Suki Desu has a great partnership with Amazon, so we always recommend manga to our readers.
Amazon's main advantage is its price well below newsstands. It is also possible to buy complete manga collections saving even more. The main advantage of having manga in your home is the willingness you have to read.
Plus you'll have a nice ornament to show your friends. If you want to see some manga available on Amazon, you can click on some that I will present below, after you are inside the Amazon website by our indication, browse with care!
Scanlations – They do everything for you to read manga
For you read mangas online, it must first be available online. Otherwise, a person must scan each page of the manga and make it available on the internet. Probably, the work will come with the original – Japanese writing. Then someone else needs to translate it into Portuguese.
You might be thinking: "wow, what a long arduous process". Indeed it is, but there are people who are responsible for your entertainment. There are, in fact, several groups that do this whole process.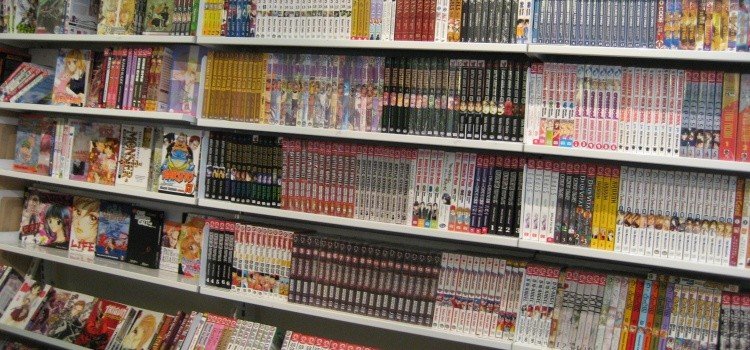 The famous fansubs are responsible for subtitling anime, which can lead to considering such a word to manga. The Scans are responsible for scanning the manga while the translators perform the translation and make the manga available to the public. Below, you can see the top five scans Brazilians.
1. Union Manga
This is, without a doubt, one of the best sites out there right now. It has few advertisements on the main site, and when it is in the viewer, there will be many ads. The catalog is very extensive. For you, dear reader, to have an idea, one piece It is one of the manga series with the most chapters out there. The site has them all.
If you're new to the universe of Japanese fictional stories, there's a tab on the right side of the site that shows the most read manga. A very interesting point of the site is that they have their own app. What makes up for the lack of downloading the manga files in pdf.
The only payment here is thanks for the effort and work.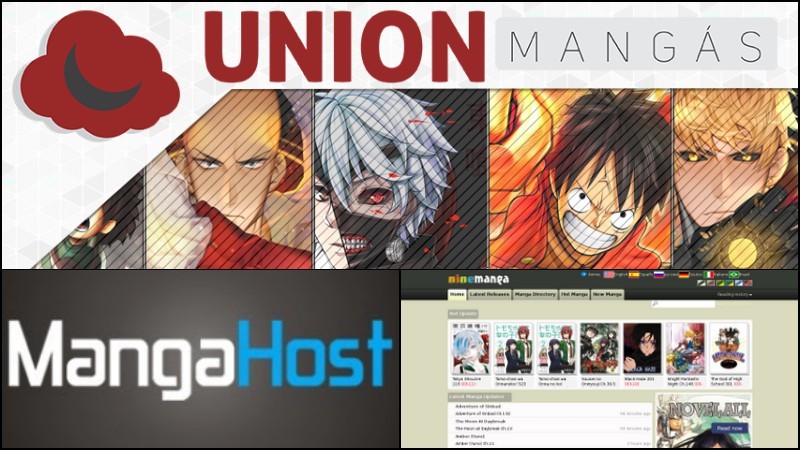 2. MangaHost
With a website style similar to Union Mangás, MangaHost is a beautiful website for you read mangas online.
There is a tab inside the main page with all the categories and – consequently – the mangas belonging to it. Another tab divides the mangas according to the writing style, because there are mangas, manhuas, morning, novels, etc.
Recommended guide? It has too. On each page of the respective manga, there is a score ranging from one to five stars, where the site's users can rate them and leave their opinions.
Unlike Union Mangás, MangaHost does not have app for users. They offer chapter downloads – entire volumes are not included because it would compromise the stability of the site.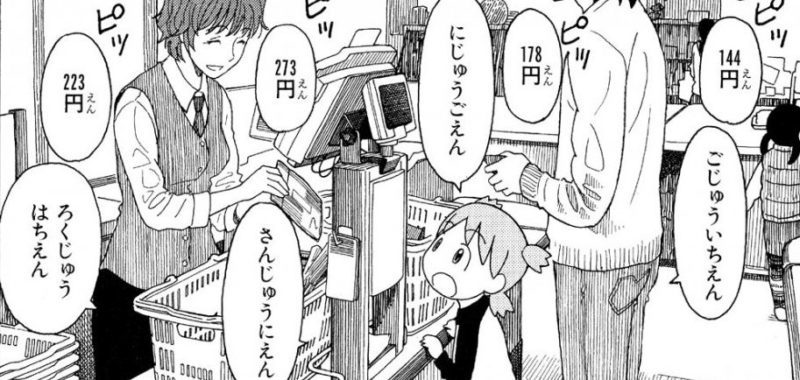 In contrast, they have the membership system. through a donation, you help to collaborate with its maintenance, browse without advertising, reading becomes faster than it already is and the limit of downloads via the right link changes. Daily, you can download 100 chapters through the direct link.
3.Bhen-ta-i (+18)
If you're interested in reading different content – if you know what I mean, Bhen-ta-i is the right place for you. Here, in addition to read manga, you can also watch the then available ones in the catalog. (name has been censored).
It has a vast catalog of manga in the hentai – in case you're not familiar, it's the adult Japanese stories +18. In this case, many people don't say "read manga" but "read hentao". There you also have access to doujinshin hentao. O doujinshin it is an independent romance style.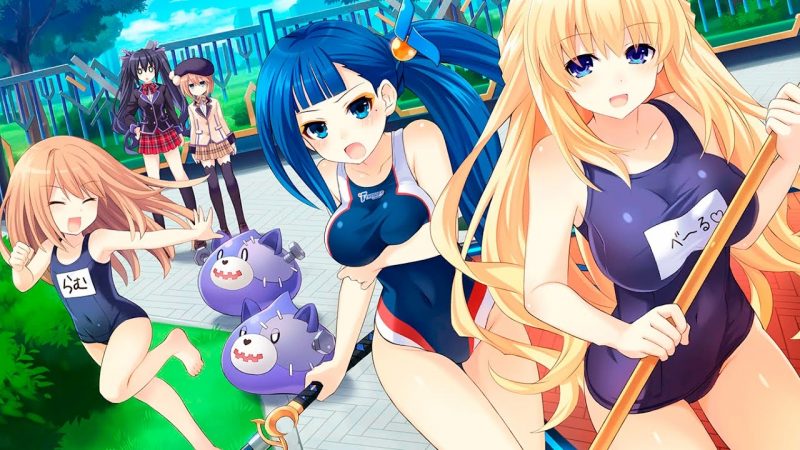 The site has some problems with reading in the smartphones, the site is not well adapted for mobile browsers. There is also a lot of advertising involved in access.
4. NineManga
Website design is very simple, it has some advertisements. Extensive catalog, available in several languages: English, Spanish, French, German, Russian and Italian. It's always getting updates.
Reading manga on this site is relatively good if used on Desktop computers. Otherwise, you will have some problems using it on the mobile version.
5. Crunchyroll
Yes I know it's not a scans, nor is he Brazilian. the famous company crunchyroll that brings Japanese works to the West should be mentioned in this list, why? Simple, it has adaptation to the Portuguese language. Therefore, we Brazilians do not suffer from the company's original English.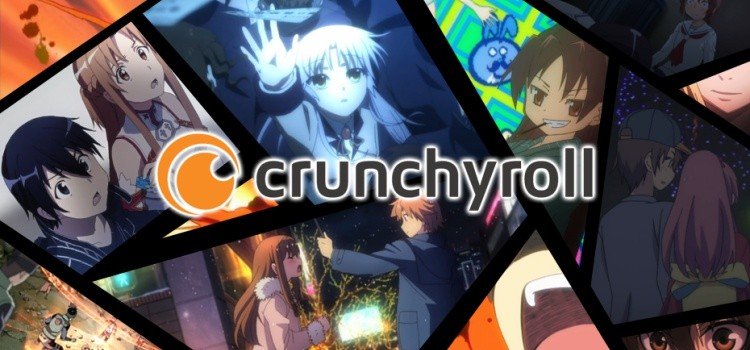 Really, its only downside is the membership system. Without it, the immensity of your corporation would not exist. There you won't just go read mangas, there are many anime at your disposal. The catalog is the largest of all, all within legal standards. They have a forum that is very active and filled with people just like you who enjoy the best of Japanese culture.
List of sites to read manga in English
To make the article even more complete, we will share a list of sites for you to read manga in English. Not all are scans, some are simply copy and paste websites.
https://lermangasonline.info
https://mangalivre.com
https://mangahosted.com
https://mangayabu.com
The links below are for downloads:
https://www.instintomangaka.com
https://karinsensei.com
Reading Manga Online Isn't Piracy?
We know that there are many people who only watch anime and don't usually read manga or novels. But that doesn't mean that the number of people who read the manga is smaller than that.
And it is also important to note that we are not encouraging piracy. Much less the Scans themselves make any apology. The fact is that very few manga and novels are licensed here in Brazil. And of course we can't just buy one in English or Japanese.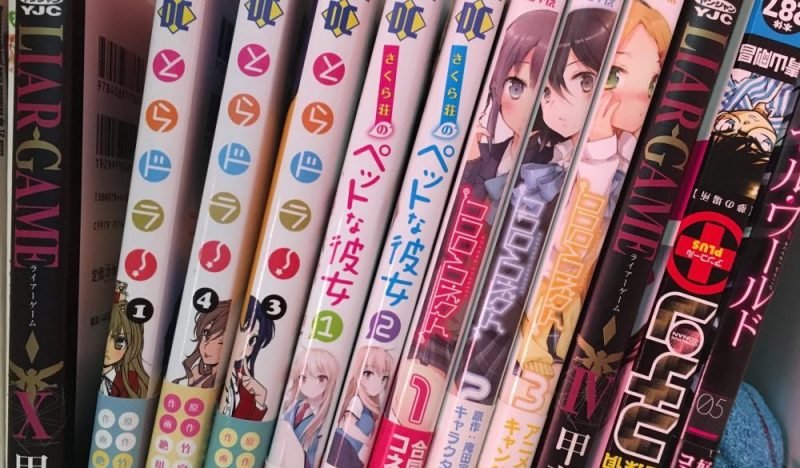 Thus, we can only adhere to illegality. But in this case, I'm a fan of Union Mangás in English and Mangarock and Mangakalot in English, I call it a license out of necessity.
After all, what would Japanese culture be here in Brazil if we didn't have our Scans to translate our manga and anime. Despite all this, you can support the manga industry in Brazil by buying the available manga that exist.
On newsstands and on the internet you will find countless manga officially translated into Brazil. THE AmazonBR is one of those sites that provide manga that are always on sale. If you want to see these mangas Click here.