In Japan, classical music is a strong cultural element and is present, in some way, throughout the territory. Among the main instruments used in this genre is the traditional and famous piano [ピアノ].
The piano, despite being a traditionally classical element, is used in several styles – such as jazz – and can be used as a form of accompaniment or for solo performances. Do you know the main Japanese pianists?
Celebrities who play the piano
Before we talk about some famous Japanese pianists, you might be surprised at how many celebrities can play the instrument very well, by the way.
Names like Sandra Bullock, winner of an Oscar for best actress, Paris Hilton, famous American socialite, Robert Downey Jr., Iron Man himself, Konsei Ichinose, one of the best Japanese in the history of poker.
Hugh Laurie, best known for his role as Dr. House, Jamie Foxx, who studied classical music and composition at university, and Richard Gere, who not only played the instrument in one of the scenes in the classic film Pretty Woman, but also composed the piece.
These are just a few personalities who are unexpectedly intimate with this beautiful instrument. Usually famous Japanese singers also know how to play at least the basics of Piano. Whether in the J-Rock or J-Pop genre.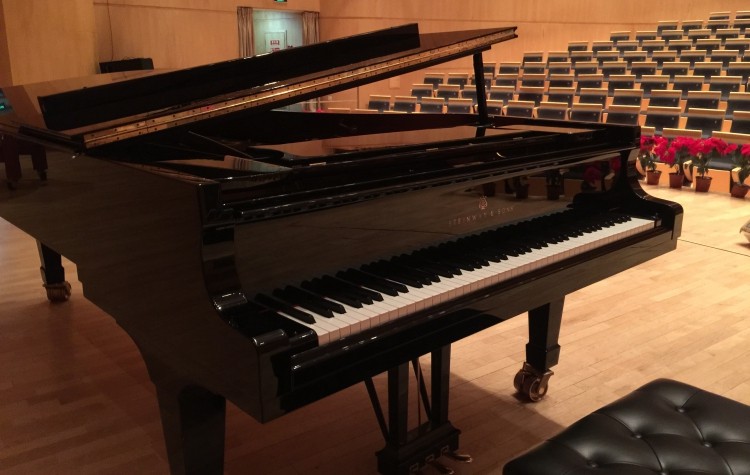 Successful Japanese pianists
If we have to choose a world-famous Japanese pianist, she will go by the name of Mitsuko Uchida. The interpreter, studied in Vienna, considered by many the capital of classical music, and is naturalized in England, where she lives.
The artist has performed compositions by masters such as Mozart, Schubert, Beethoven, Debussy and Schumann and is known for her rigor and unwavering dedication, in addition to having numerous awards, including the title of Dame Commander of the Order of the British Empire, and being a extraordinary conductor.
Lovers of the Final Fantasy series of games have certainly heard the pianist Hiroyuki Nakayama. Takayama has a more classical background and graduated in composition from the Tokyo Institute of Music but he always liked to listen to the soundtracks of the games that were released and try to reproduce them, being successful among friends and girls for his ingenuity.
The pianist turned his passion for games and talent for music into a profession and became responsible for several soundtracks for electronic games. Among the most famous is the album, produced in partnership with composer Nobue Uematsu, Piano Opera Final Fantasy I to VI, released in celebration of the 25th anniversary of the game series.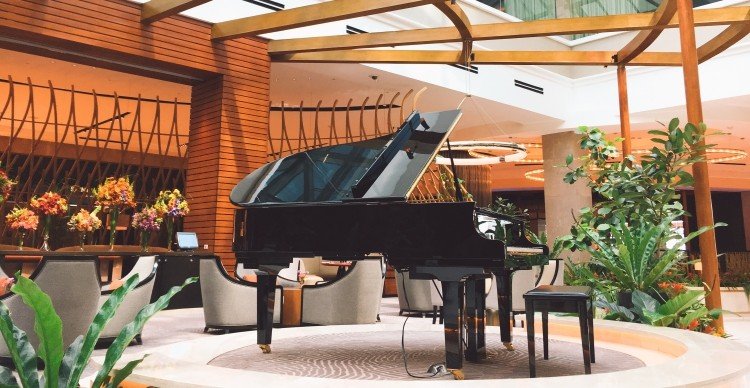 Masabumi Kikuchi is another reference among Japanese musicians. Kikuchi was a jazz pianist and composer and, early in his career in Japan, he even recorded a series of bossa-nova tracks with saxophonist Sadao Watanabe.
During the years in which he practiced, the artist came to work with big names in the musical universe, including Lionel Hampton, with whom he traveled on tour. His musical style was known to be eclectic and ranged from classical avant-garde to fusion with digital music. His way of interpreting certain melodies included long moments of silence and his way of playing the instrument's keyboard varied between delicate and aggressive.
Since music education in Japan starts at a very early age, it is not surprising that the country has many talented pianists. In addition, it is interesting to see how the Japanese have incorporated much of classical music into their traditional anime and game development, with the piano being present in universes that are far from their habitat.
List of Famous Japanese Pianists
Unfortunately, it is not possible to mention in detail about all the thousands of famous pianists in Japan. I want to end the article with another ranked list of famous pianists, do you know or can you research some of them?
Aimi Kobayashi
Fumio Yasuda
Hikaru Hayashi
Inamoto Hibiki
Kaoru Wada
Kensaku Tanikawa
Makoto Yano
Masabumi Kikuchi
Kubota Mine
Mitsuko Uchida
No Matsushita
Nobuyuki Tsujii
Rentaro Taki
Ryuichi Sakamoto
Yoko Nozaki
Yui Makino
Akiko Shikata
Mai Hoshimura
Lisa Furukawa
Junko Onishi
Masahiko Sato
Hachidai Nakamura
Miki Higashino
Hiromi
Joe Hisaishi
Toshi Ichiyanagi
Toshiko Akiyoshi
Keiko Matsui
Toshio Hosokawa
Alice Sara Ott