Koreans have a preference for delicate and soft nails for everyday life, so they adhere to lighter colored nail polishes such as pastel tones, leaving the nails fluffy.
Of course, they also don't dispense with those nails full of props. Not all of them, there are also those who like darker colors like black and red.
nail polish packaging
What about the nail polish packaging?
Unlike Brazilian packaging, which is simpler, the Korean packaging they are very cute, it's even a pity to use, they are colorful and some nail polish bottles are in the shape of animals like bunny, kitten and so on, it's very cute.
Another big difference is the price, in Brazil a popular nail polish usually costs between 3 or 4 reais, in Korea it is much more expensive, it is around 9 or 2 USD a small bottle of common nail polish, that is, Korean women pay much more expensive than us to have stylish nails.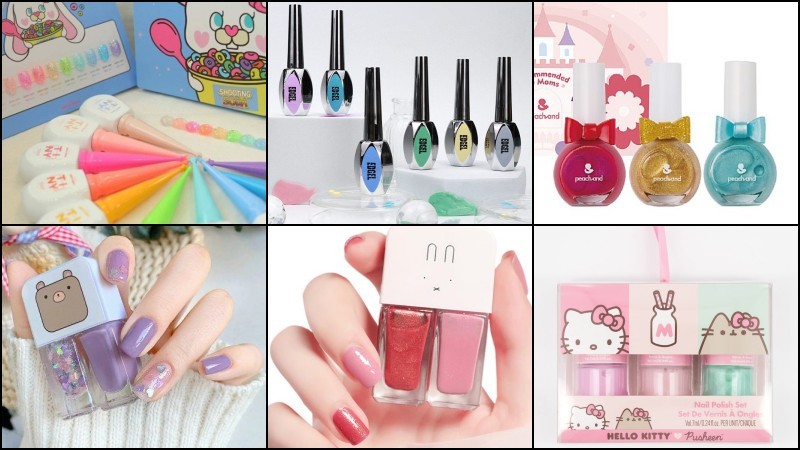 Decorated and Shiny Nails
Koreans like to wear nails decorated with a lot of glitter and gemstones (Decorative jewelry). Below are some tips and nail styles that are very successful among Koreans and are also loved by Brazilians.
These nails have no secret, you simply paint your nails with a nail polish of your choice and apply glitter, it can be placed only on the tips of the nails or even on the whole nail, being able to alternate or choose just one nail to make the decoration. , use your creativity.
Not to mention that this nail style is much more accessible, as there are nail polishes on the market that already come with a lot of glitter, some come in the shape of stars, moons, little hearts, granules and others. They look beautiful, aren't they, not to mention they're easier to make.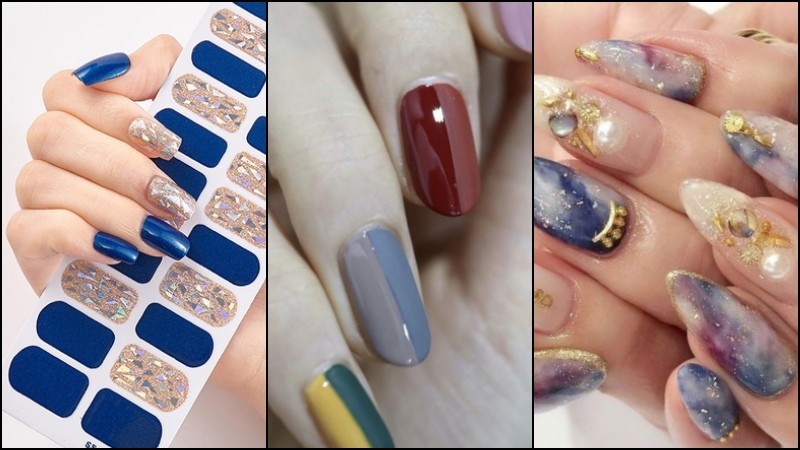 nails with drawings
In Korea, nails full of drawings and flowers are used a lot, and other cute drawings are almost always rabbits or teddy bears, and they are usually used in different colors. type of technique, pigmenting and mixing the colors.
This technique is more difficult to do but not impossible, let the creativity flow. In Brazil for all perfumeries it is possible to find several decorative cards of the most varied modelinhos, use and abuse of decorations.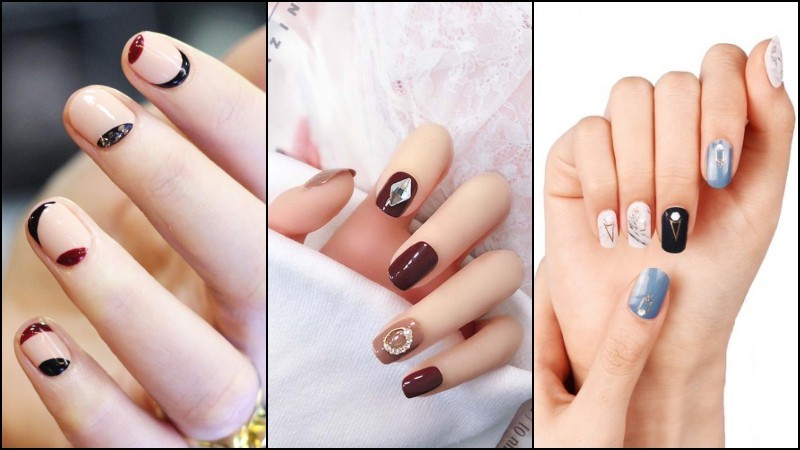 Aurora style nails
This nail style has an effect that depending on how the sunlight reflects on the nails, it causes the nails to change color.
Gels are manufactured specifically for it, recommended only for application in Beauty salons by those who understand the subject. You can use different nail polishes with neon finishes that give you a similar effect.
Today in perfumeries it is very easy to find nail polishes that already have the effect that changes color, the nail polish changes color. Use your creativity once more and create the design you like best.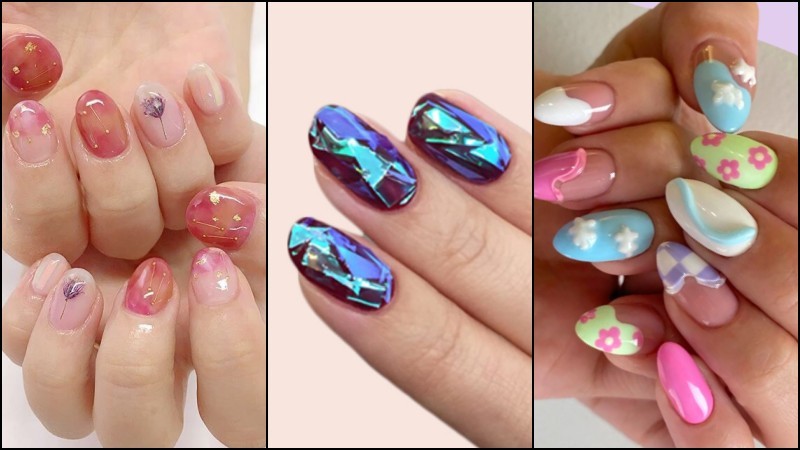 Nail in gel
The darlings in Gel, a very famous technique in Korea. Gel nails are a great option for those who want to have big nails, not to mention that they have a great durability of the enamel, unlike normal nails that come out quickly.
The duration of the gel nail lasts an average of 15 to 20 days, after which it is necessary to carry out maintenance. It is very important to take all the care, the same care you should have with your natural nails, for example, avoid hitting your nails, avoid putting them in your mouth, if you are going to use chemical products, and it is essential to wear gloves to avoid damage or loosening. the nail gel.
How is the gel nail process done?
The process is done by a professional (manicurist) and lasts an average of two hours, first cleaning, cutting and shaping. After these steps, the extensions are placed, cut, sanded and leveled before applying the gel.
With the aid of a brush, layers of gel are applied, placing the client's nails in an ultraviolet light booth to dry and harden the product.
Between the layers, it is possible to apply white or colored gel so that the design is permanently on the nails. To finish it is used a finishing gel with shine and if you wish you can use a nail polish of your choice.
Maintenance is done as follows, excess gel is sanded and new layers of gel are applied. And if you wish, you can paint with enamel of your choice.
These were some simple techniques used by Korean women, of course some are done by professionals in beauty salons, others can be done by yourself, in your home in a creative way. On the internet there are several videos teaching how to adapt these techniques, choose the one you like the most and have decorated, shiny and stylish nails.