Japan is famous for its wide range of animal cafes, maids and cosplayers. Today we are going to present a perfect cafe for owl lovers, the Fukuro Cafe (梟カフェ). In this cafe you can have a snack, have a coffee and play with real owls. These Fukuro Café can be found in Tokyo, Osaka and Nagoya.
This coffee is similar to Neko Cafe, you pay a fee to enter and you can walk around the place and meet owls of different breeds. You can also pick them up and take pictures, pet them, etc. Of course most people go to this place for the owls and not to drink and eat. Remembering that this place is unique and is usually full, so book a time if possible.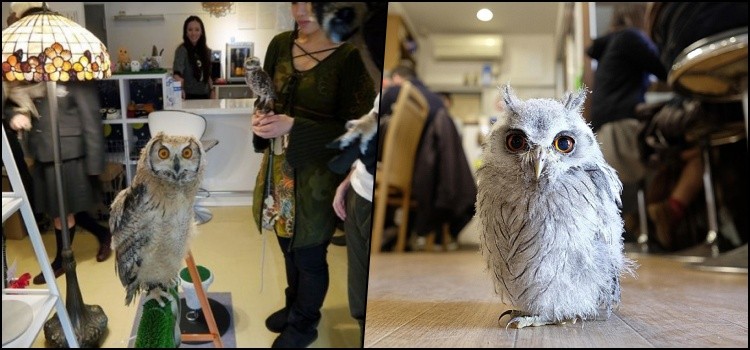 Playing with the owls at Fukuro Cafe
Owls are not usually pets, so you need to follow a lot of rules. Upon entering the restaurant and choosing your table, you will receive all the details in Japanese. In these cafes you usually choose an owl to catch with your finger, sometimes you need to wear gloves for the big owls. They can land on your hand, shoulder or head.
You will probably only be able to pet your owl, although you can take pictures of them all. They will explain how you should pet an owl, with care and common sense, by touching the back of its head or back. You must be careful not to put your fingers in front of the owl and startle it.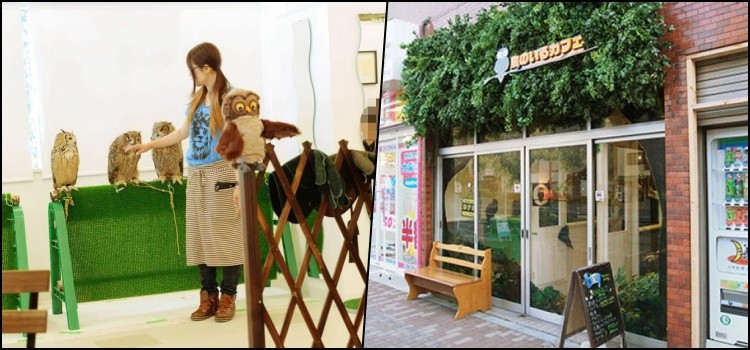 Owls are often perched on supports or trees in a natural, comforting environment. If you are in Tokyo or Osaka you can visit the Fukuro no Mise, while in Nagoya we have the Fukuro no itu mori Cafe. This will be your chance to meet several owls of different breeds and sizes! What do you think of the idea? Have you ever had this unique experience? Share with friends and leave your comments!