In this article, we are going to share a list of Japanese grammatical rules and structures studied in JLPT N4. This is a complete list of Japanese N4 grammar, involving particles, adverbs and other expressions that form the basis of Japanese.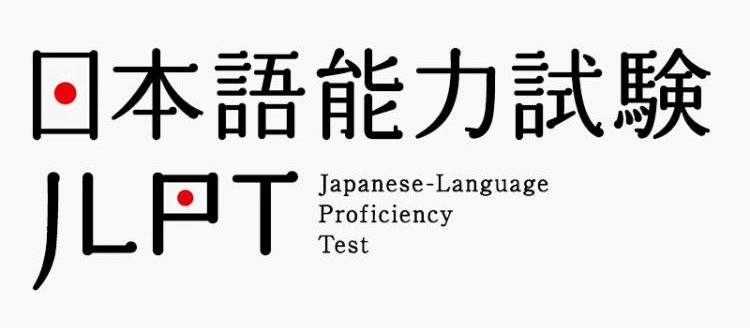 N4 JLPT Japanese Grammar
We recommend examining grammatical expressions in isolation, as errors may have occurred during translation. The purpose of the list below is just to show you what you need to study to take the JLPT N4.
Responsive Table: Scroll the table to the side with your finger >>
| | | |
| --- | --- | --- |
| あまり~ない | amari~nai | not much, not much~ |
| いたします | itashimasu | to do (polite form of する) |
| いらっしゃる | irassharu | to be; come over; to go (polite version) |
| お~ください | o~kudasai | please do (honorific) |
| お~になる | o~ni naru | do (honorific) |
| おきに | ok ni | repeated at intervals, every ~ |
| かい | kai | turns a sentence into a yes/no question |
| かしら | ka shira | I wonder ~ |
| がする | ga suru | to smell; to hear; taste |
| かどうか | ok ok | whether or not ~ |
| かな | kana | I wonder; I must? |
| かもしれない | kamo shirenai | could; possibly; indicates possibility |
| から作る(からつくる) | kara tsukuru | made of; done with |
| がり | street sweeper | someone tends to; has a tendency to; have sensitivity to ~ |
| がる・がっている | garu; gateiru | to show signs of; appear; feel, think |
| が必要(がひつよう) | ga hitsuyou | need; required |
| きっと | kitto | Certainly; undoubtedly; almost certainly; probably |
| くする | ku suru | do something ~ |
| ございます | enjoy | be, exist (the polite form of いる / ある) |
| こと | koto | verb nominalizer |
| ことがある | koto ga aru | there are times when |
| ことができる | koto ga dekiru | he can; able to |
| ことにする | koto ni suru | decide on |
| ことになる | koto ni naru | it was decided that ...; happens that.. |
| さ | sa | -ness; nominalizer for adjective |
| さすが | Sasuga | as expected; as is to be expected; really ~ |
| させてください | sasete kudasai | please let me do |
| させられる | saserareru | causative-passive; be made to do something |
| させる | saseru | causal form; do / let someone do something |
| さっき | sakki | some time ago; right now |
| し | shi | and; and what else; emphasis ~ |
| じゃないか | janai ka | right? is not? let's go ~; confirmation |
| ぜひ | zehi | by all means; Certainly; definitely ~ |
| そうだ | I'm from [1] | I heard this; it is said that ~ |
| そうだ | I'm from [2] | looks; appears as; looking like ~ |
| そうに・そうな | am ni / am na | looks like; looks like ~ |
| それでも | sore demo | but still; and still; anyway ~ |
| それに | sore ni | furthermore; moreover, moreover; furthermore; moreover ~ |
| そんなに | sonna ni | much; so; like that |
| たがる | tagaru | want to do ~ (third person) |
| だけで | dake of | only for; just doing |
| たところ | ok tokoro | I just did, was just doing |
| たばかり | ok bakari | finished; something just happened |
| たら | tare | what if; after; when ~ |
| たらいいですか | tara ii desu ka | what should I do?; speaker seeking instructions from the listener |
| たらどう | tara give | why don't you (used to give advice) |
| って | tte | named; called ~ |
| づらい | zurai | hard to do ~ |
| て / で | you / from | conjunctival particle; so; because of [a], [b]… |
| てあげる | you acted | to do; do a favor |
| ていく | you iku | to start; Continue; to continue |
| ていた | go you | was doing something (past continuous) |
| ていただけませんか | te itadakemasen ka | could you please~ |
| ているところ | teiru tokoro | in the process of making |
| ておく | ok you | do something in advance |
| てくる | kuru you | do… and come back; become; Continue; to start ~ |
| てくれる | kureru you | to do you a favor; do something for someone |
| でございます | from gozaimasu | be (honorific) |
| てしまう / ちゃう | you shimau / bye | to do something by accident, to finish completely |
| てすみません | disappear | forgive me for |
| ではないか | dewa nai ka | right?; is not? |
| てほしい | you hoshii | I want you to; I need you ~ |
| てみる | I looked at you | try to do |
| ても | I fear | up until; even if; away ~ |
| でも | demo | … or something; how about ~ |
| てもらう | lived you | to get someone to do something |
| てやる | you yaru | to do; do a favor (casual) |
| てよかった | you yokata | I'm happy that.. |
| と | to | whenever [a] happens, [b] also happens |
| という | I'm gone | called; named; what ~ |
| ということ | to iu koto | convert phrase to noun |
| とか~とか | toka~toka | Among other things; such as; like ~ |
| ところ | tokoro | almost; about to do something |
| と思う(とおもう) | I loved | think…; I think…; you think… |
| と聞いた(ときいた) | I'm kiita | I heard… |
| と言ってもいい(といってもいい) | to ittemo ii | you could say; you can say; I would say ~ |
| と言われている(といわれている) | to iwarete iru | it is said that ~ |
| な | na | no~ (ask someone not to do something) |
| なかなか~ない | nakanaka~nai | it's not easy; fighting for; unable to ~ |
| ながら | nagara | While; during; as; simultaneously |
| なければいけない | nakereba ikenai | I must do something; have to do something |
| なければならない | nakereba naranai | I must do something; have to do something |
| なさい | nasai | do it (soft/firm command) |
| なさる | nasaru | do (honorific) |
| など | swim | such as things like ~ |
| なら | nara | what if; in the case of ~ |
| にくい | nikui | hard to do ~ |
| にする | ni suru | do something ~ |
| にみえる | no mieru | to look; seem; appear |
| に気がつく(にきがつく) | ni ki ga tsuku | to notice; accomplish |
| のに | noni | although, despite, although ~ |
| のに | noni | Do something); in order to ~ |
| のは〜だ | nowa~da | [a] is [b]; the reason for [a] is [b] |
| の中で(のなかで) | in the hell of | at the; come in ~ |
| ば | ba | conditional form; if [a] then [b] |
| は〜が… は | wa~ga… wa | [a] but [b]; Yet; Comparation |
| ばかり | bakari | only; nothing but ~ |
| はずがない | hazu ga nai | cannot be (impossible) |
| はずだ | hazu da | must be; should be (expectation) |
| または | matawa | both; or; otherwise; choose between [a] or [b] |
| までに | made ni | per; by the time; indicates time limit |
| まま | mama | how it is; current state; without changing ~ |
| みたいだ | mitai da | like, similar to, similar |
| みたいな | mitai na | like, similar to ~ |
| みたいに | mitai ni | like; similar to ~ |
| も | mo | as many as; as well as; up until; almost ~ |
| やすい | yasui | easy to; prone to; prone to; have a tendency to ~ |
| やっと | yacht | finally; finally; bad; closely ~ |
| ようだ | you give | looks; looks; looks like ~ |
| ようと思う(ようとおもう) | you loved me | thinking of doing; planning ~ |
| ように / ような | you ni / you na | like; as; similar to ~ |
| ようにする | you ni suru | to try; to make sure that ~ |
| ようになる | you ni naru | get to the point that; to become that; to turn into ~ |
| より | yori | than; rather than; more than ~ |
| らしい | rashii | looks like; I heard; apparently ~ |
| られる | rareru | potential form; ability or inability to do something |
| 予定だ(よていだ) | yotei da | plan, intend |
| 他動詞 & 自動詞(たどうし & じどうし) | tadoushi & jidoushi | transitive and intransitive verbs |
| 全然~ない(ぜんぜん~ない) | zenzen~nai | (not at all |
| 出す(だす) | dasu | to begin; to begin; to explode; … out (e.g. to jump, to perform) |
| 受身形(うけみけい) | ukemi kei | passive form; passive voice |
| 場合は(ばあいは) | baai wa | in the event of; in case of |
| 始める(はじめる) | hajimeru | to start; to start ~ |
| 後で(あとで) | act of | after ~; later |
| 必要がある(ひつようがある) | hitsuyou ga aru | need; it is necessary |
| 急に(きゅうに) | kyuu ni | quickly; immediately; hastily; suddenly; abruptly; unexpectedly ~ |
| 意向形 (いこうけい) | ikou kei – volitional form | volitional form; let's do it ~ |
| 終わる(おわる) | owaru | finish; to finish ~ |
| 続ける(つづける) | tsuzukeru | continues to; interested in ~ |
| 間(あいだ) | aida | While; during; in between |
| 間に(あいだに) | aida ni | while / during ~ something happened |
| 頃(ころ / ごろ) | koro / koro | around; about; When |