People are increasingly interested in the Japanese language, possibly because of anime, manga and pop culture. Over the years, several online Japanese courses have emerged, some paid and others free. In this article, we are going to share where you can watch Japanese lessons online for free.
At Suki Desu we write several articles about the Japanese language, but in case you don't already know, our Youtube channel also publishes lessons, tips and some videos related to the Japanese language. We also have an online project called the VIP members area.
Below is an example of a video lesson from our YouTube channel:
I hope you see Suki Desu as your first and foremost choice for your Japanese language learning. Thank you for always reading and sharing our articles. Now let's cite other sources:
I want to remind you that if you are at an advanced level of Japanese, between N3 and N1, we recommend the last option in this article;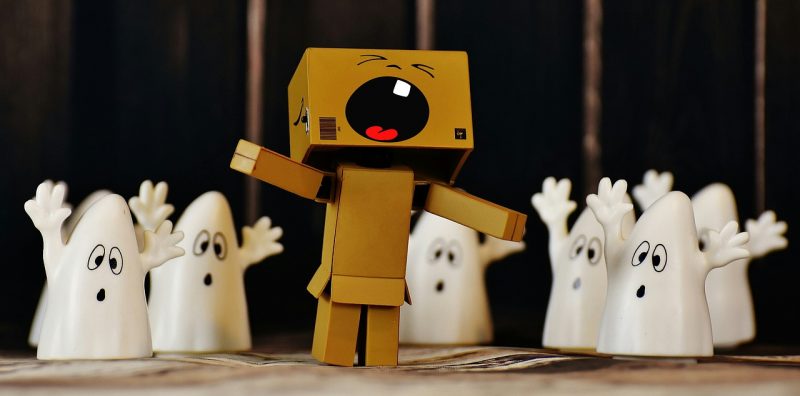 Japanese Classes – Online Japanese Program
Luiz Rafael and his team have been offering free and paid content for more than 5 years for those who want to learn Japanese. Its youtube channel already has more than 260 videos and its material is more advanced than a simple basic course that channels usually offer before a complete and paid course.
The Japanese lessons website also offers several articles, vocabulary lists (some I have written) and several articles to help you learn the Japanese language. I closely follow every effort that Sensei Luiz and his team of dedicated people make to increasingly improve their content and course.
Link to the Japanese Online Program youtube channel
See an example of a class or tip for learning Japanese using anime:
NihonGO – Ricardo Cruz
Ricardo Cruz is a Brazilian lover of Japanese culture who became the singer of one of the biggest anime song bands in Japan, JAMProject. He spent much of his time in Japan and learned Japanese fluently.
Currently, he also decided to become a teacher and on his youtube channel we can find more than 50 free videos that teach Japanese. The good thing he usually teaches using anime, tokusatsu, songs and other elements of Japanese POP culture.
See an example of Ricardo Cruz's Japanese class using anime phrases:
Nihongando with Nanda
Nanda also has a Japanese language course (it has become fashionable) and a youtube channel with more than 330 videos. The videos are straight from Japan and very focused on everyday life, especially for those who already live in Japan and need to learn Japanese to get by there.
Nanda is very charismatic and fun, making her one of the best channels to watch online Japanese classes on youtube.
See an example video from Nanda below:
I speak japanese! – Monica
I speak japanese! is a Youtube channel with videos of Monica teaching Japanese. She is a teacher, translator and interpreter and has fulfilled her dream of studying at a University in Japan and working in the aforementioned areas.
Her channel has more than 90 videos and all of them with great tips and teachings for those who want to learn Japanese online through free video lessons. She also has a Secret Club of Japanese students with exclusive material and videos.
Let's leave a trailer of Monica's channel:
Learn Japanese Fast
Leiko Abe maintains a youtube channel called learn Japanese fast and also offers an advanced online Japanese course as well as a basic course. His channel is full of videos and his complete course lasts for 12 months.
Speaking in Japanese – Sarah
Sarah has had her channel for a long time, becoming one of the pioneers on youtube when it comes to Japanese classes. His channel has over 200 videos and is one of the most popular on youtube.
She has charisma and shares her journey during her studies in Japan to form her own language school. If you still don't know Sarah's channel, you're missing out on one of the best places to watch online Japanese classes.
Watch a video of Sarah below:
Free Course – Erin's Challenge
Erin's Challenge is a Japan Foundation project that teaches Japanese for free through a course hosted on an online website. This course teaches Japanese in a fun way, through video lessons that show the daily life of a foreigner who went to study in Japan.
The course has several interactions and features to help you learn. The site contains more than 25 different lessons. Each lesson has 7 different "topics" where we explore a subject.
Japanese in Porto Alegre
This youtube channel has more than 90 videos for you to watch and learn Japanese. Sensei graduated from higher education at the National Tsukuba University and has taught in the countryside of São Paulo since 1998.
He currently works as a translator and teacher and his youtube channel is a good source of content for those looking for Japanese lessons to watch online.
Below is a video from the Japanese channel in Porto Alegre:
Nihongo no Mori – Japanese channel
Nihongo no Mori is a channel entirely in Japanese and made by Japanese to teach those who already have a basic knowledge of the Japanese language to advance. The channel already has more than 1000 videos and even has material from the N1.
If you are already at an advanced level of Japanese, this channel is perfect for you and fully prepares you for the tests of JLPT.
See an example of a Nihongo no Mori video lesson below:
Where to find and watch Japanese lessons online?
Don't just get stuck on these mentioned channels and websites, you might as well find your own youtube channels by searching for japanese or nihongo. If you have knowledge of the English language, the alternatives multiply by 10x.
Also try to watch not only classes in Japanese but other materials in the Japanese language itself, either on youtube or on niconico douga. Hope you enjoyed these recommendations! If so, share it with your friends and leave your suggestions in the comments.
We have written several articles providing websites, tools and online courses that teach Japanese. To complement the article we will list these articles below for you to research: