At the beginning of January 2018 Nintendo made a cardboard announcing the launch of Nintendo Labo, a kit of cardboard parts to assemble things that interact with its successful console Nintendo Switch. Even though the product targeted children, it garnered many different opinions that it would be a hit or miss.
I personally found it quite expensive to pay 70$ on a simple set with cardboard pieces. Others questioned the durability of the pieces and that children would quickly destroy them. We can complain about the material and the price, but the idea itself is brilliant. If you haven't seen it, here's the video:
In a short time this idea showed its potential by ranking first in amazon pre-sales despite its high price. I can even understand a game costing 60 dollars, but if the cardboard is officially sold separately, I don't want to see it cost more than 10/15 dollars.
If we think ahead, in the future we will have several third-party companies making games in the style of Nintendo Labo and selling the parts much cheaper than the official Nintendo ones. Or we can simply manufacture our own parts in certain situations.
What expectations beyond Nintendo Labo?
Nintendo showed the power of the console and its joy-cons that makes many things possible beyond the initial proposal of Nintendo Labo. Imagine racing games that use an accelerator and steering wheel, it doesn't even have to be cardboard but even plastic. The cardboard itself is just the idea for kids to assemble, but Nintendo has shown that its console will get other accessories.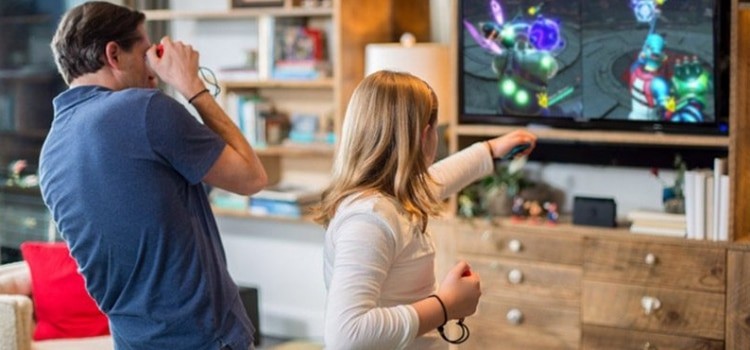 Instead of a person spending more than 200 USD buying a professional steering wheel, Nintendo can make a quality mold that has all the steering wheel functions and for a much cheaper price. Even a plastic piano can be created to supply the cardboard one. We're even seeing companies developing piano applications for the console.
Nintendo President Tatsumi Kimishima stated that many different ways to play are coming to Nintendo Switch in addition to Nintendo Labo. The company showed that the joy-cons is a new evolution of the WII remote and that it intends to use it. Even if some people don't like the motion controls, I think it's great in many cases.
While Microsoft cancels its kinect for good, Nintendo is once again able to present an innovation and give full support and games to it. Can you see the future beyond Nintendo Labo? Can you see how he was the key to new ways of playing?