We always fall in love with someone at first sight, and that doesn't differ with the things we watch, in our case, anime. And also in anime it is very common to have characters that we love very much and that make us very excited and happy for their appearance.
These characters can also be set as "Waifus". It's not wrong. But it depends on the interpretation of each one! We recommend reading: Know the Meaning of Waifu and Husbando!
It is also worth remembering that being "beautiful" does not mean only having a beautiful body, being beautiful is also having attitude, being delicate and also being someone of words. We can say like this, "Someone who enchants us, for their beauty and their sweet or bitter way of being!"
Could anyone say this love is fake? Of course not! It is for this love that we think many times in our lives and it falls to us to do the right thing, in a general way. An anime is often like real life, it will give you inspiration from someone's lines, it will give you motivation because of an event that has happened and above all, it will give you the passion you need to wake up each day and move on! An anime is much more than just fun and for the "otaku", being enchanted is much more than just a moment.
Without further ado, let's proceed! And of course, taking these things into consideration, we already know that this list is my opinion, right?
And it's also worth remembering that some of the characters are "mainstream", so no mimimi later.
Rem – Re:Zero
Again, it's not because she's the Waifu dear to many, or maybe it's an influence on her being here. (photo from the cover of the article…)
In the beginning, Rem was a character that I didn't like, that I didn't even see potential to be great, but of course, she proved me wrong. We all know about Subaru's ability, return from death, let's face it that's fantastic! Every time he came back he had a new chance, retrace the same steps, screw it up or fix it all! He's tested these things every time, or rather, he's in uniform with this, this is what it's like to be in a loop.
And of course, in all these turns, not only have we witnessed Subaru's growth, but we've also seen changes in the characters around him. And that includes Rem.
Rem, being a simple maid, had an obligation to watch over Subaru, and with that killing him. Simple? Simple. Hmm... After a few returns we find out that Rem is having her destiny changed. From watchman to lover. But an unrequited love, let's cry friends. It was to be expected, this on account of our heroine, Emilia-Tan.
For many episodes it was already possible to feel her feelings, but in episode 18, we were all surprised, cried and also fell in love with Rem! With that we thought, she would make a good wife! And of course, we thought to ourselves that we sure wanted to meet a Rem in our lives at least once.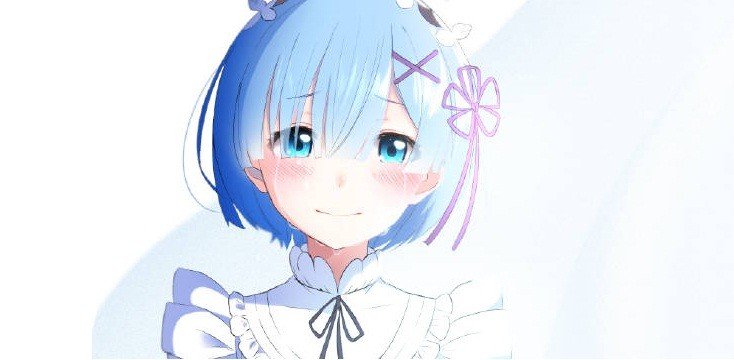 Esdeath – Akame Ga Kill
You might be asking yourself, "Really? What's on his mind?" and I actually feel the same way too! Despite her being a complete masochist, I still manage to like her, is it her bloodlust that makes me so happy?
I actually kind of miss that kind of character in anime. The kind of character who would go to extremes with questionable sanity. But still you feel the sincerity in your actions, even if it is not completely trustworthy.
But let's be honest… Her personality isn't charming at all, but let's just say she makes up for it with her handsome and advantageous body. Although it's hard to imagine a smile on that face, so let's agree that she is perfect just the way she is.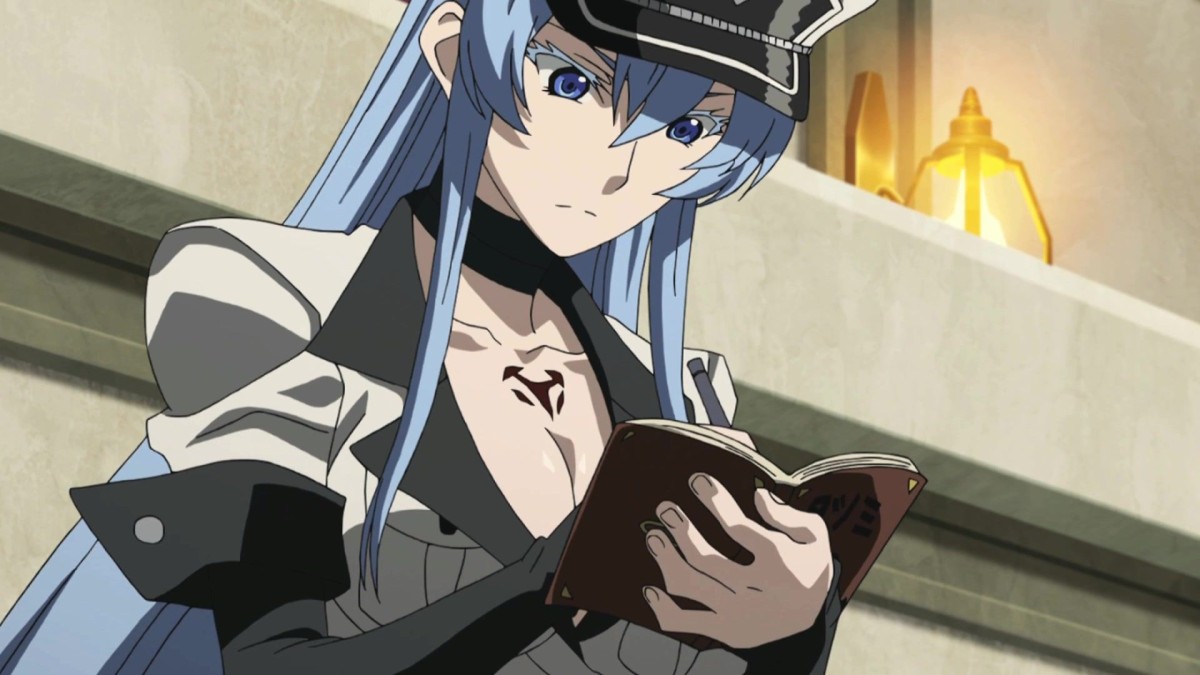 Rias Gremory – Highschool DxD
I didn't just put her on because she's a famous character, that's the last thing I want you to think. But anyway, I put her on simply because she's a captivating character, delicate, gentle and sweet.
The first thing I thought when I saw her through the window was, "Wow, she is so beautiful and slender, if I saw her on the street, I would definitely run out to meet her". Highschool was one of the first anime I watched, and with that we can consider it my first "Waifu".
Another thing that draws me to her is her personality. She shows a passion and an air of confidence above normal, of course she has some relapses and such, but that's normal.
And seriously, Issei makes me very angry towards her, next to her he's so naive and innocent… Damn* Issei!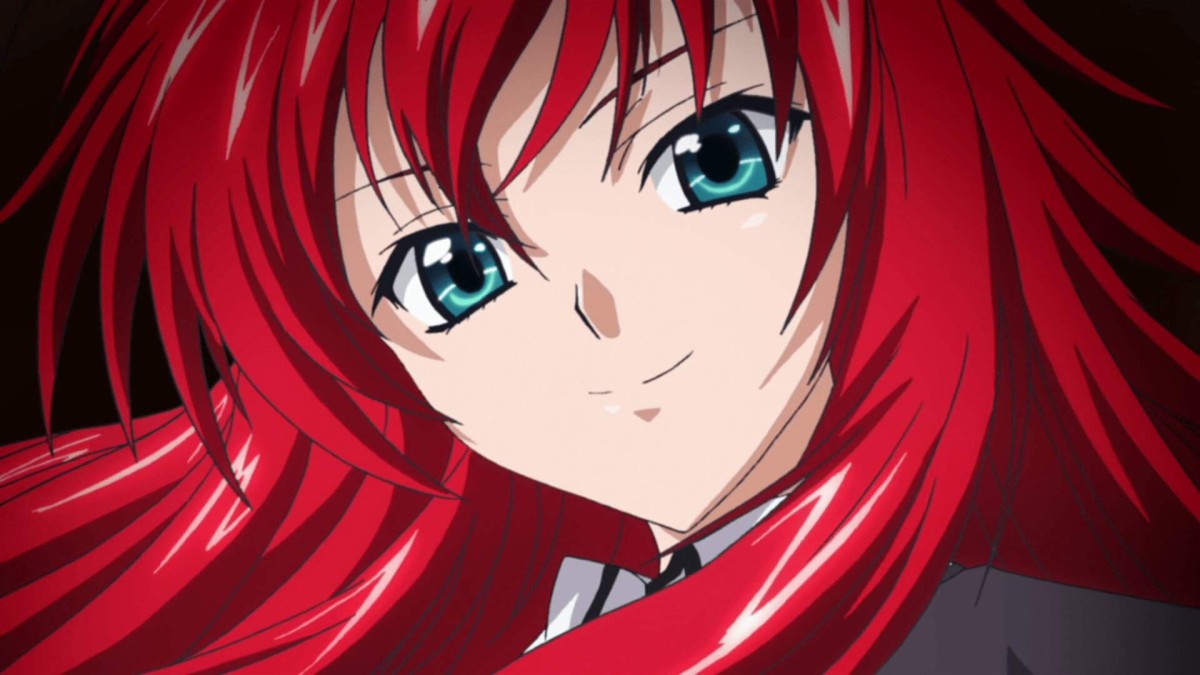 Sora – Yosuga no Sora
Let's admit she's annoying, annoying, arrogant and overdramatic. But let's also admit that she is sweet, loving, and naive.
Sora is the type of character that I honestly like. She suffers in the quiet, but when it's to be strong she just is! She is also very beautiful and sexy. Mainly because of her adult "lolicon" look and something I couldn't leave out is her slender white hair.
In real life I would clearly fall in love with her, but let's hope she doesn't have a twin.
She really isn't the best character, but she manages to take the breath away from many, haha. But anyway, the thing I hate most about her is her impulsive way, something I like the most is the passion she feels.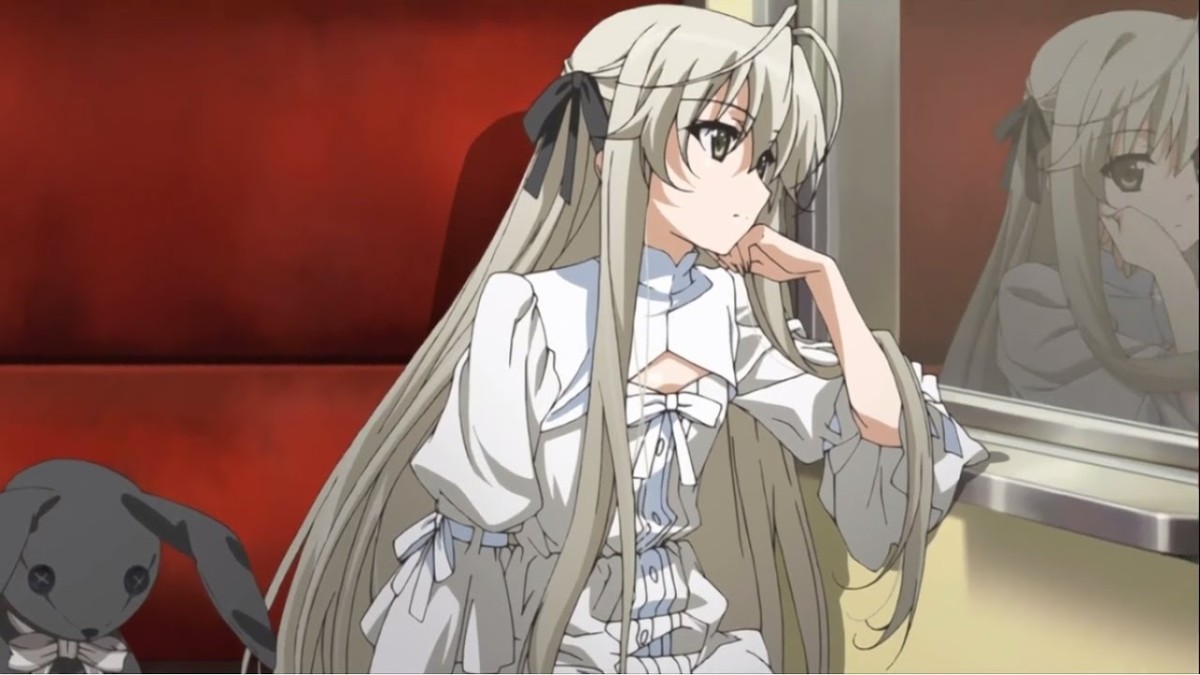 Suruga Kanbaru – Monogatari Series
We all know she's an openly lesbian, but anyway, what kind of apparition doesn't melt in araragi Koyomi's arms?
She is an athletic, restless, and thoughtful character. I mean, who wouldn't be hurt to know that their great love loves their Senpai? Or rather… The characters of Monogatari Series have their structure shaped mainly based on their past, and everything leads us to a character that in the end "has a lot to learn".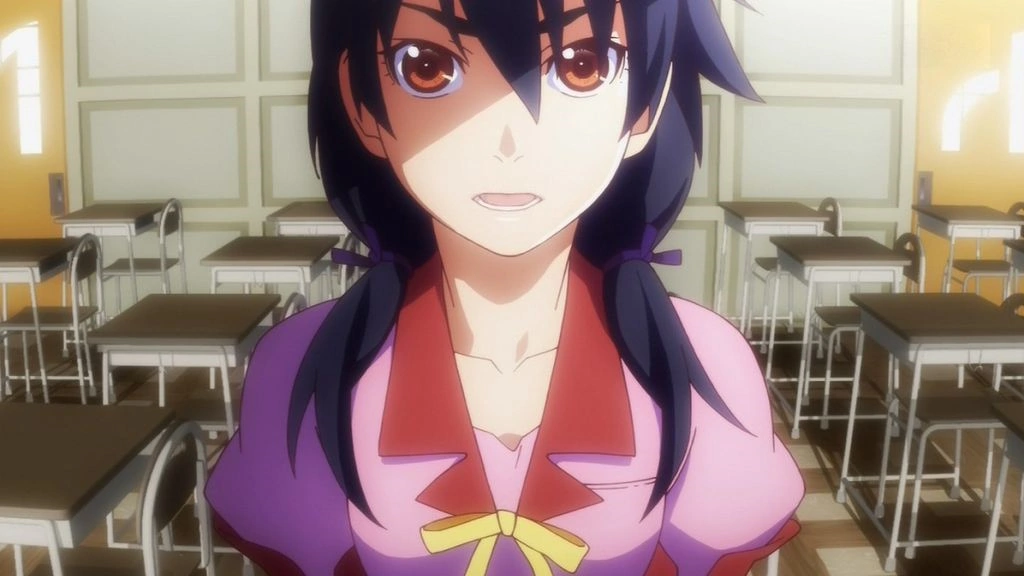 She is sweet, mysterious and sweet. And let's also be honest, her strongest point is her body! We see this in her naked appearances around her house, so sampling herself can be a good way of putting things.
She's not the character with the answers to everything, but she clearly knows how to guide others to an answer. Even if it means being harmed.