In the last two years, Chinese Novels have won the attention of a good portion of the young Brazilian public and have been positively influencing the level of reading and the desire to read.
But, before we talk about this subject, it is worth going back a little in time and telling how the readers of these stories came to know them.
Generally the readers of Chinese Novels, started from reading the manga, but, with a frantic reading and did not want to wait days or weeks to continue seeing the unfolding of the story, they usually search the internet for how to continue reading and thus find the Novel to be which manga/manhua is based. This was the case for the majority of the public that today is an assiduous reader of this type of story.
But, what are these Chinese Novels?
Novels are initially published as serials, usually published in magazines or on the internet and then released in book form. With the proliferation of the habit of reading in China, novels have grown into the most varied forms of publication. From the traditional serials in newspapers, through literary magazines, or magazines such as Comptiq and Dengeki G's Magazine, with the advancement of technology they became common on the internet, both on professional websites and blogs and even launched novels for cell phones.
GENRES OF CHINESE NOVELS
These novels or novels, have all genres, from Martial Arts to Comedy. And among Brazilians, the most famous genres are: Martial Arts, Xianxia, Adventure and Fantasy.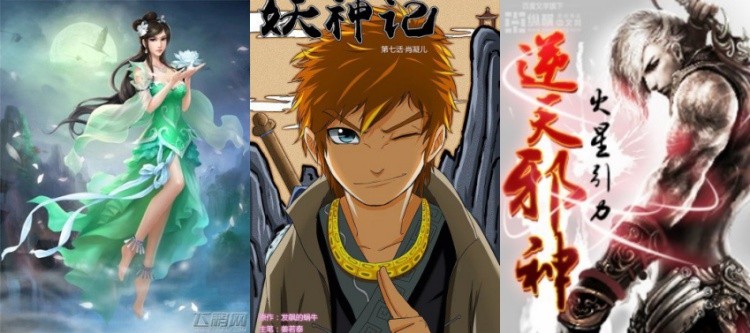 Chinese Novels in Brazil
Several fans of these stories are dedicated to translating in order to spread this culture even more. And this is extremely positive for Brazil, since most Brazilians do not read often.
In the last year several specialized sites have appeared and there are those with two years operating like Novel Mania. She even publishes several chapters of several different stories weekly.
Among the main Chinese Novels most read in Brazil are the works: Against the Gods, I Shall Seal The Heavens, Tales of Damons and Gods and Martial God Asura.
Cristiane Sato, author of the book Japop says: the power of Japanese pop culture, "to be exportable, pop must first be solid at home". And this is exactly what happened with the Novels, highly popular in their country of origin and in recent years they have been gaining ground all over the world, even here, in Tupiniquin lands.
We recommend reading our articles on Chinese Anime and Chinese Light Novels.