Polyglot? That's right, you did not misread. A multilingual Brazilian who has lived in Japan for 20 years.
Júlio César Pereira da Silva, is a 44-year-old Brazilian who lives in Osaka. He is married to a Japanese woman and has two children with her. Júlio works as a taxi driver in Japan and speaks fluent Japanese, English, German and Spanish. He can also communicate in Mandarin, French and Korean.
Life history and path of the polyglot
Júlio César Pereira da Silva, a native of Rio de Janeiro, worked as a volunteer teaching English to blacks and needy people. Later, he joined the Federal University of Rio de Janeiro (UFRJ) in 1991 to major in Japanese/Portuguese with a specialization in German.
Júlio graduated from UFRJ in 1996 and managed to obtain a master's degree in Japanese at the University of Osaka. Then, he started working as a translator and interpreter in Japan. He did translations for automobile, railroad and shipbuilding companies, including Kawasaki and Mitsubishi.
Eventually, Júlio taught Portuguese to Japanese when he was in Kyoto. Of course, Júlio is not going to stop working as a taxi driver, he recently worked with customer service. You can see the whole trajectory of your dedicated life following your channel on youtube by clicking here.
To give you an idea, he is currently studying Russian, Italian and Arabic.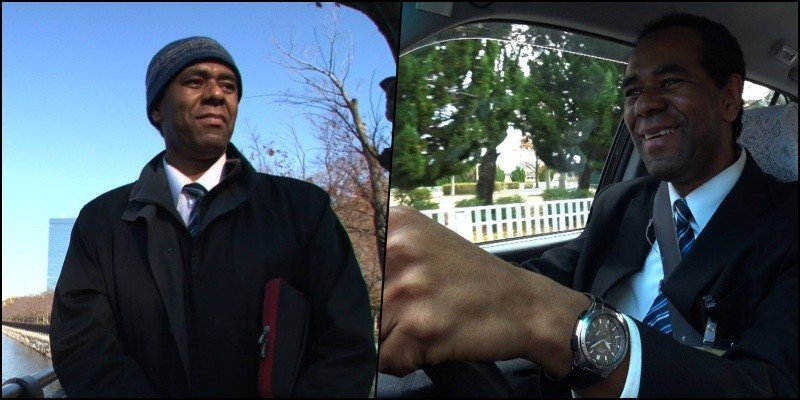 Júlio Pereira: Example of dedication or point out of the curve?
We all know the reality of many Brazilians who live in Japan. factory workers, live where there are communities of Brazilians and do not speak Japanese.
Most have little or no time available to learn Japanese in the exhausting routine of factories. Most also do not have any higher education. And few had any opportunities that allowed them to travel to Japan before settling there.
However, Júlio is an Afro-Brazilian who managed to graduate, learn Japanese, and get a job in multinationals. But, can Julius be considered an exception or an example to follow?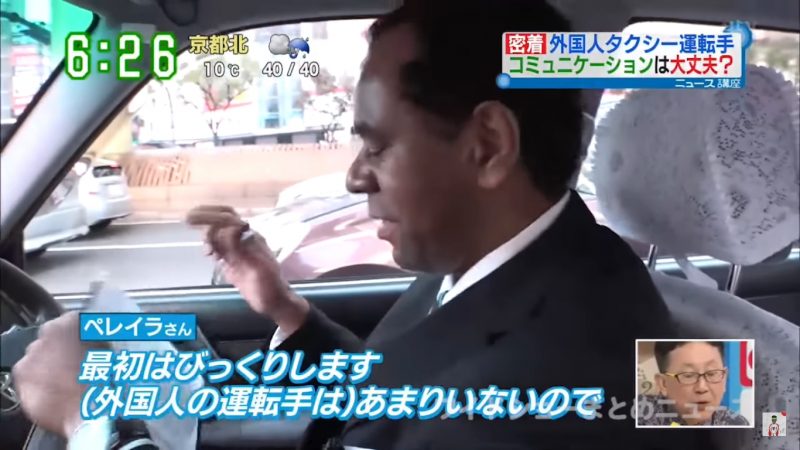 For those who are interested in Japan, in the Japanese language and culture, want to live in the country and have that as a goal, Júlio is a man to be taken as an example. Not only as an example of what to do to live in Japan, but also as an example of life.
Júlio Pereira, is an example of determination and focus. And it's also proof that if you have a dream or goal, the effort to achieve it will be worth it in the end. Furthermore, as a Brazilian, Júlio is also proof that not everyone goes to Japan to work in a factory and complain about life.
So, if Japan is your destination, study the language and culture there before going there. Don't go to Japan just to escape Brazil. Otherwise, you'll just be another one whose problems have changed address. If Júlio did it, so can you.
Exclusive interview with Brazilian Polyglot in Japan!
Finally, I will leave an interview that my friend Roberto Pedraça did with Júlio Pereira:
If I could, I would define this interview using those three words. I learned a lot from Júlio who, in addition to being intelligent, is an extremely humble person. So to add, a feeling and a quality that this interview motivated me to put into practice is humility.
If you have a dream, if you want to learn Japanese, if you want to go to Japan and if you want to learn to make wine using shampoo. If you have motivation, consistency, discipline and humility I'm sure you will be able to achieve your goals. It may take time, but you will!