I recently did a Pre-Wedding Photo Shoot with my Bride and wanted to implement it with a little Japanese culture. In this article, I present some results and also talk about what I did and how I did it.
Yukata - Photos with Traditional Japanese Clothing
I wanted to take pictures using Yukata, unfortunately in Brazil these pieces of clothing cost absurdly expensive, luckily I managed to import from Aliexpress for less than 200 BRL arrived in less than a month.
It is not an easy task to choose the Perfect Yukata, I didn't like mine very much because it was all black, I preferred that the obi belt was of another color to give some prominence. If it was just my decision, I wouldn't have taken a black Yukata.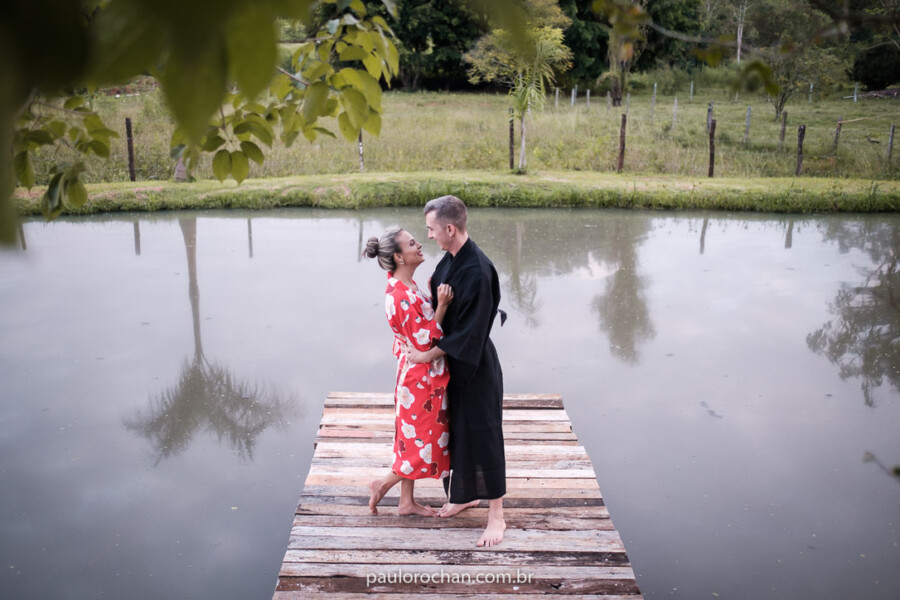 Choosing the woman's Yukata was not an easy task. My first order was to stop at another address, I received the refund and I looked for another cheaper clothes to buy and I came across a surprise with the Yukata.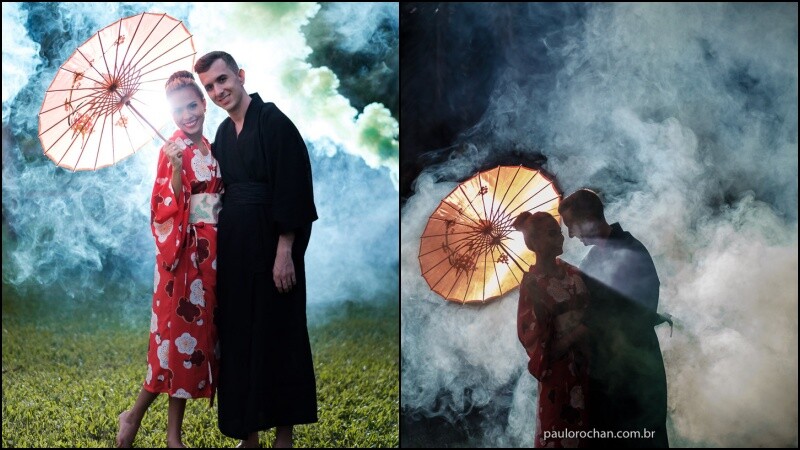 Despite the unique sizes, be aware of the measures that can cause discomfort. We don't worry so much about it since the goal was just to take those pictures. So the quality of the fabric or size of the clothes made no difference.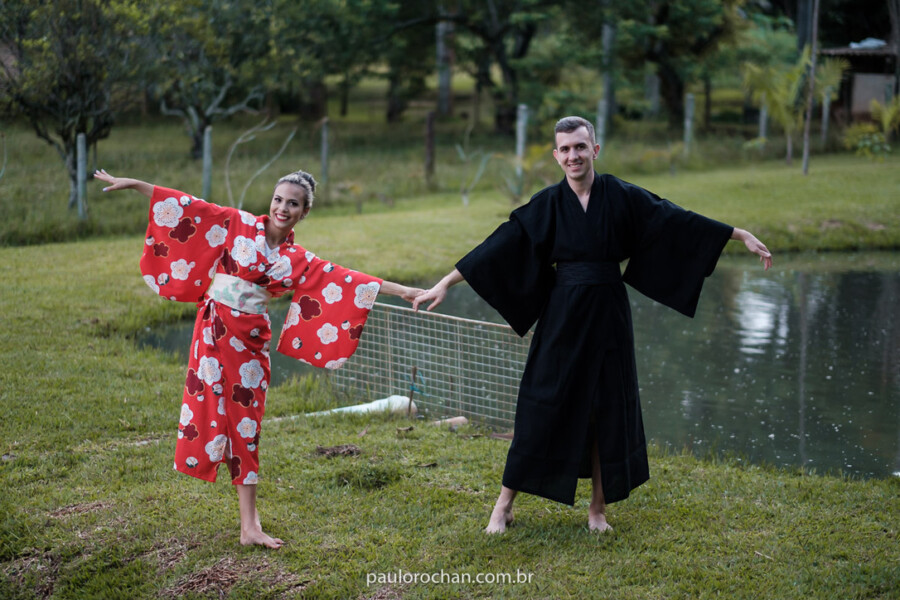 You can't take pictures without even opening your arms a little to highlight the Yukata's giant manga.
We took a picture with that romantic gesture of holding the yukata. We didn't take a lot of pictures of Yukata because it wasn't the focus of the photo shoot, we still use 3 different types of clothes. Maybe you want to do it differently next time?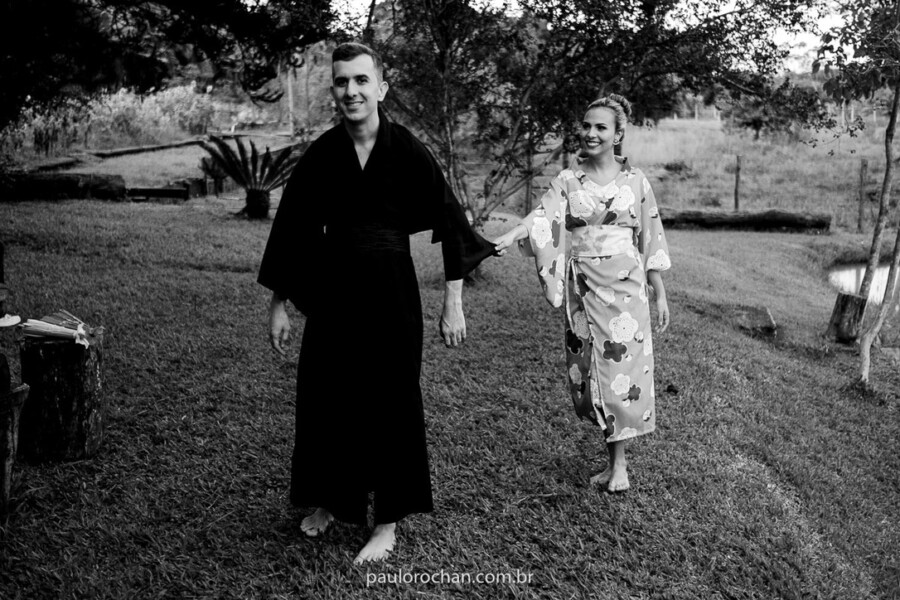 Sparkles - Fireworks
One of the things I wanted at the wedding rehearsal was Japanese style fireworks. I always saw in young anime dropping a kind of artifice photo in their hand, until I found out that their name is Sparkles. I bought about 20 pieces on the internet along with 14 colored smoke launches.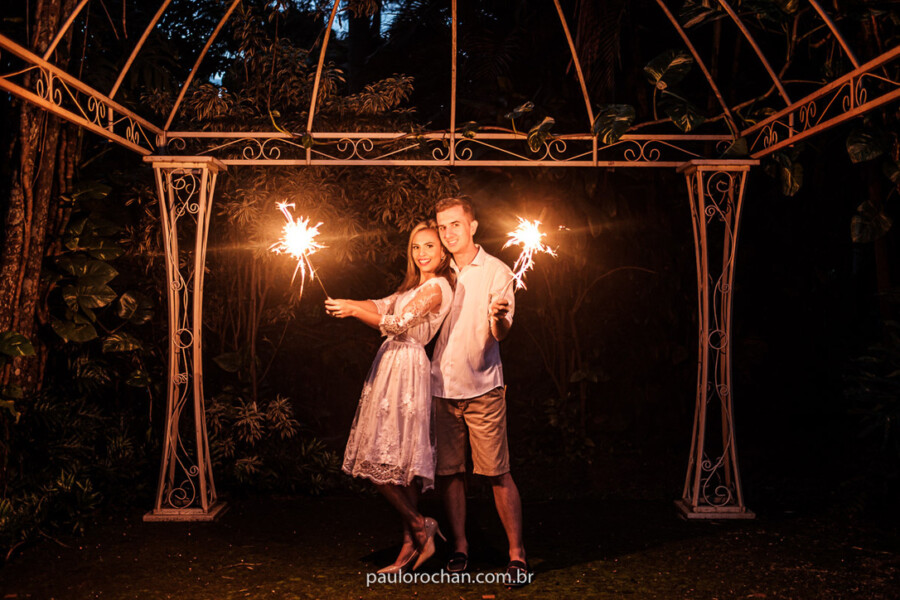 Yukata and Fireworks has everything to do with Japan, especially during the summer festivals, although unfortunately we did not take pictures of Yukata holding the fires. Since the photographer was excited about making these sinister circles:
He didn't just have to hold the Sparkles, the Photographer also went crazy with them: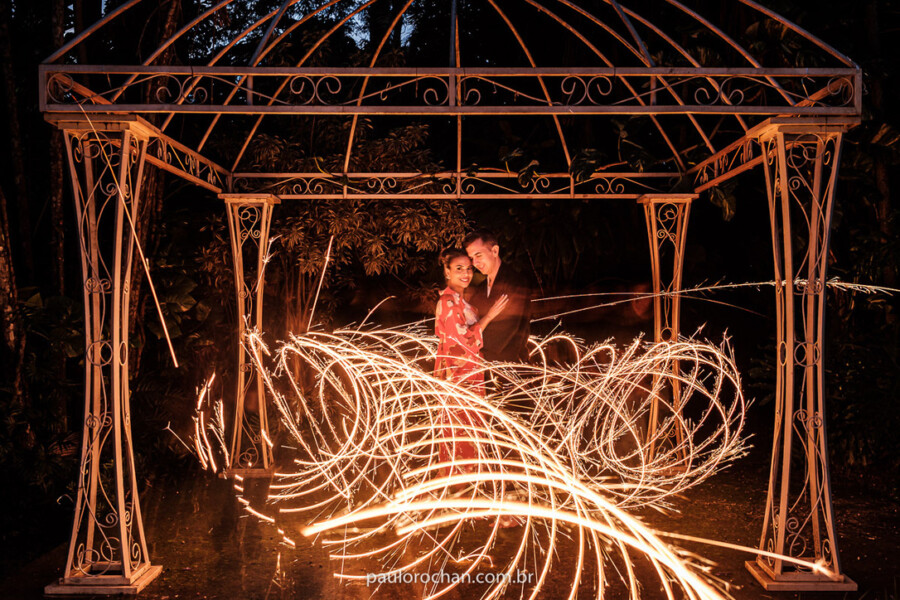 Of course I don't want to put all the photos here, if you want to see the photos from our essay, just follow Instagram @kevinbkt10 we also recommend reading my article on bureaucracy to get married in Civil on my personal blog.