With a daily care routine and more powerful treatments performed periodically, your skin will thank you in the future
When it comes to beauty and skin care, Asian women are among the most admired women across the western world. A porcelain complexion, without any visible marks of the action of time, makes us wonder what, after all, is its secret. While genetics have a little to do with all of this, Asian women's ever-young skin is due to a range of factors, including healthy diet and habits, as well as various daily treatments.
Although the differences between the West and the East are enormous, the habits and products of skincare of Asian women can and should be copied by us Westerners. They have become a role model, and with good reason. The way your skin has been cared for and protected for thousands of years has, even today, created incredible results. Let's get to know a little more about the topic below.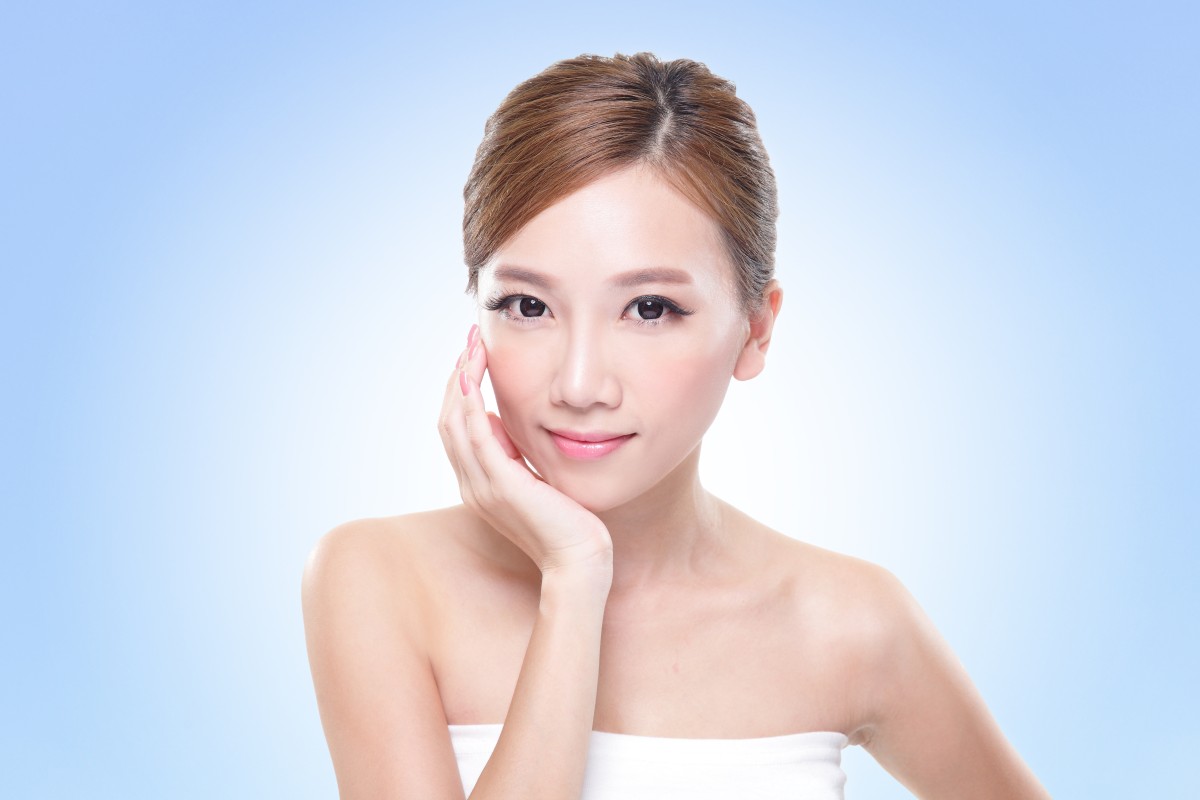 Beauty that comes from within
Asians are known for their healthy lifestyle, and as far as Asian women are concerned, this lifestyle has a great impact on the beauty and youth of their skin: in addition to using conventional cosmetics, they are also concerned about maintaining a healthy diet. , with a diet rich in fruits and vegetables, rice and mushrooms.
Rich in B vitamins, as well as iron, calcium and magnesium, these foods are not only good for your blood, heart and lungs, they also rejuvenate your skin. Eating habits that, by eliminating toxins and purifying the body from within, also prevent the appearance of blackheads, pimples and blemishes in general.
Asian women are not known for their muscular bodies, the result of many visits to the gym. On the other hand, they do moderate daily physical activities such as yoga and tai chi. They focus a lot on muscle relaxation and breathing control, but also on their flexibility, and this until a very old age. All this has a positive influence on the well-being of the skin.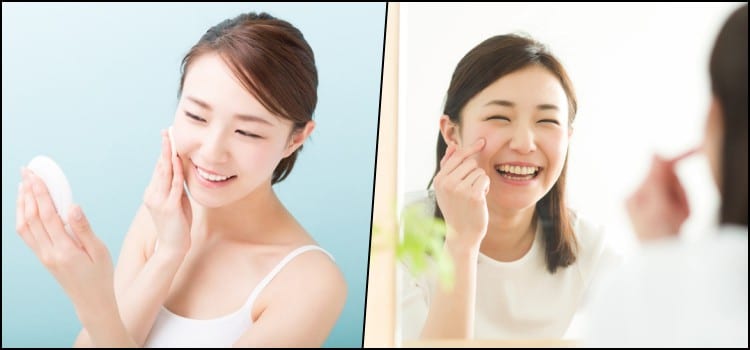 Nature as an ally in skin care
Not only a healthy diet and practice of physical activity makes the skin youth of an Asian woman. Rice, for example, so important in oriental food, can also perform miracles in favor of female beauty, being used as a product for the skin. Rice water is considered to be a highly effective astringent tonic. It makes the complexion more elastic, restores its shine and prevents the appearance of the dreaded wrinkles.
The fact that rice water is rich in nutrients is what makes it so valuable. Para-aminobenzoic acid is an excellent antioxidant, while inositol works by encouraging skin cell growth and improving microcirculation.
Another important point to consider is that Asian women are very fond of using oil to remove impurities and makeup from the face, instead of soap and micellar water, popular products here in the West. It is a product that removes makeup and cleans the face in one go, without the need to rub the face with cotton pads or a towel. In addition, vegetable oils have a very beneficial effect on skin health. They form a lipid barrier that protects the skin from external aggressions and at the same time moisturizes it.
Cleansing oils , as they are called in English, have been very successful in Brazil and in the world, including and mainly those of Asian brands. They have a light texture, and can remove everything from heavy makeup to waterproof products. Just apply a little product on your hands, massage your face gently, wash with water, and that's it. You have clean and smooth skin, without the need to harm it. We are talking here about vegetable oils such as jojoba oil.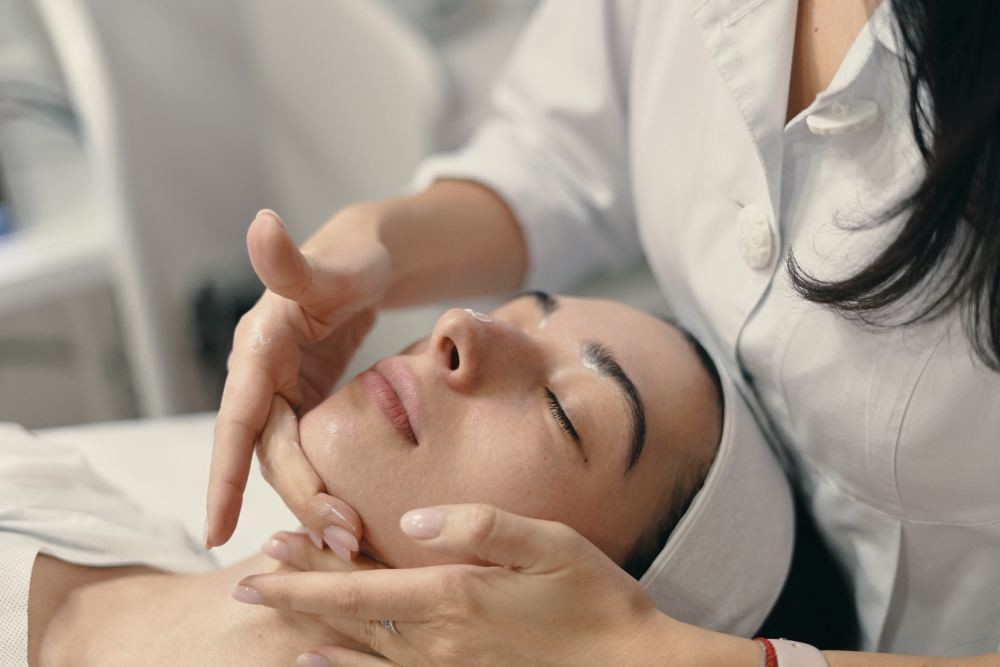 Asian women beauty routine
To ensure the well-being of their skin, Asian women have healthy habits that we can all copy. First of all, they protect themselves from the sun at all times to keep their skin young and healthy. Sunscreen is a mandatory item part of the skincare from them. They also protect themselves from pollution, especially in big cities. Many wear masks in cases of peak pollution. 
As we mentioned above, skin cleansing is an important part of Asian women's skincare routine. But not only cleansing oils make a good cleaning, as there are other possible treatments, such as dry brushing. Using a soft bristle brush (there are specific brushes for the face), dry brushing removes dead skin, gently exfoliates and oxygenates the blood. The main function of dry brushing is to cleanse the body of toxins.
Still dealing with skin cleansing (so you can see how important cleanliness is), Asian women also make use of steam baths and facial saunas. This type of treatment unclogs pores, eliminating impurities, dead cells and pollution, in addition to relaxing the skin and being extremely purifying. As soon as you leave a session, you feel much better and your skin is clean and well cared for.
Last but not least, Asian women are fascinated by face masks! You may have already seen in TikTok videos, mainly, oriental influencers sharing their beauty routine, and the mask is almost always present. At least once a week, you need to use the facial mask you prefer and considering your skin type.
Korean face masks have become quite popular in recent years, and Korean cosmetics brands are recognized all over the world for their range of good quality products at competitive prices.
Do you want to have an Asian woman's skin? Know that this is entirely possible. With a daily care routine and more powerful treatments performed periodically, your skin will thank you in the future.