The drama also called K-drama or South Korean soap opera is a television drama from North Korea. Just as there are various categories of movies, there are also styles of dramas for all tastes, such as comedies, dramas, romances, thrillers and many other genres.
Whoever is a dorameiro is certainly always up to date with new releases and there are people who want to embark on this type of entertainment. With that in mind, I'm going to talk about the 5 most popular sites to watch dramas, both paid and free platforms.
1 - Netflix
THE Netflix is by far one of the most popular platforms worldwide to watch from animations to series from various countries. Created in 1997 in the United States, the company started as a service to deliver DVDs by mail. And it is currently a streaming platform with more than 220 million subscriptions, not counting the non-subscribers who get access by sharing their account with someone else.
And on the platform there are even several types of drama and many that are among the most popular. There is no way to know for sure the amount of drama available on streaming, but the certainty is that there are countless. Every month something new arrives and the public has shown an increasing interest in South Korean culture.
To have access to Netflix it is necessary to pay a monthly amount from R25.90 to R$55.90 depending on the package chosen. For the year 2022 the values are:
Basic Plan: from R$ 21.90 increased to R$ 25.90;
Standard Plan: from R$ 32.90 increased to R$ 39.90;
Premium Plan: from R$ 45.90 increased to R$ 55.90.
Many people choose to split the amount as it is possible to have up to 4 screen divisions. And still others are simply "parasites" (a common term on the internet to refer to a person who does not pay, but uses the platform). This is a good option for those who like a more complete version.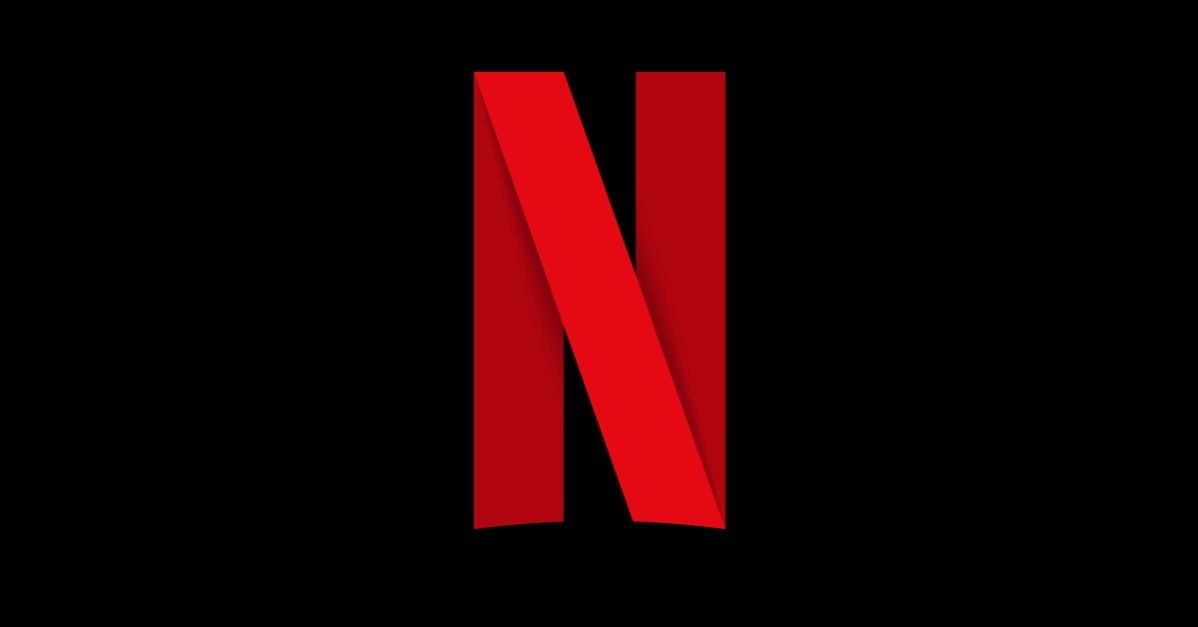 2 - Telegram
The Telegram is a social network for conversation and groups. One of the main features of this tool is cloud storage. If you join a group it is possible to have access to messages prior to your joining the group.
The social network has more than half a billion active users, according to surveys from last year, and allows the use of video calling, sending messages, exchanging photos, videos, and files. And you can watch your favorite series. But how?
After you have already installed the app on your cell phone, go to the magnifying glass (upper right corner) and search for: streaming now, click on the option, then you will enter a kind of group, but with electronic messages with the options you can choose . I'll leave the YouTube video so you can understand the step by step well.
Another way to watch the drama is to join specific groups that you find on different Instagram profiles. Usually in the bio you will already have the link to access the group and be able to watch your drama. There are groups for specific K-drama and others with several options to be able to watch. The app is free and available for Android and IOS.
3 – Rakuten Viki 
Founded in 2007, Rakuten Viki is a streaming platform that allows users to interact to create content. For example, users are allowed to subtitle series, movies, among others. The name Viki is the union of VIDEO and WIKI (like Wikipedia), as it uses volunteers to manage content.
Because of the collaborators, the network contains more than 200 languages, 50 of which are endangered languages, making a difference in relation to the others that generally have the most popular dialects. Rakuten Viki has its own productions such as: Dramaworld, Where your eyes remain and Light in me.
Viki has both a free and a paid version. Even in the free option you already have drama available, even in the app. The subscription service is called Viki Pass and has exclusive content. no ads, HD options. The value is US$ 0.99 per month or US$ 9.99 per year.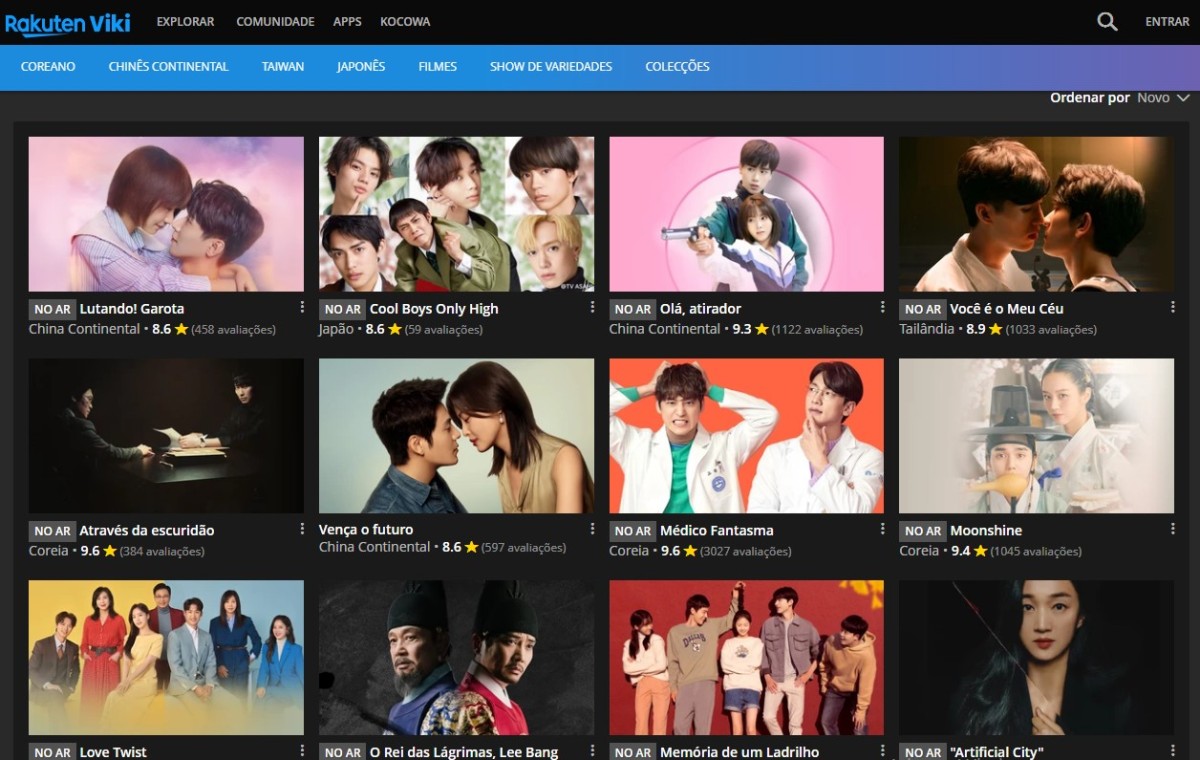 4 – Drama Fansubs
Drama Funsubs is a website that allows drama fans to translate and subtitle. The site has an immense amount of dramas, the quality of the videos is in HD, without the need to register and you have the option to download as well.
You can find the drama in alphabetical order and you can keep an eye on those that release weekly episodes that are always updated on the website and have access to Korean soap operas from 2010 to the present.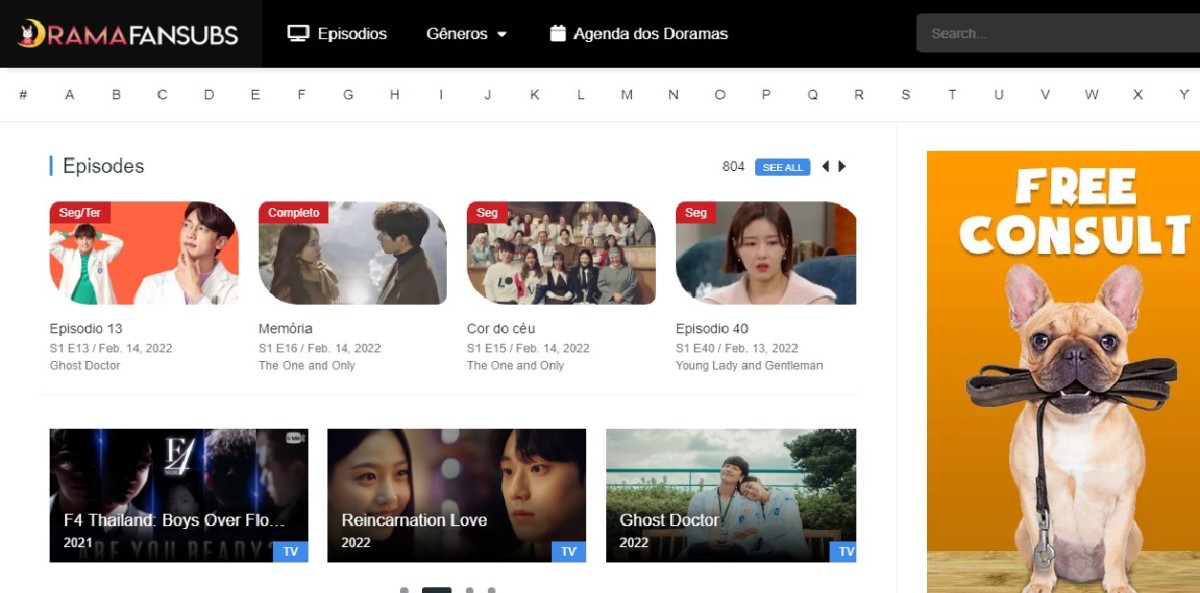 5 – Kingdom Fansubs
Kingdom Fansubs is very similar to Drama Funsubs, but the user needs to register, but it's free. To be able to watch the drama you must follow the steps: Enter the site; Go to 'Register'; Accept the terms of use; Insert data and email; in the email you will receive a password for access.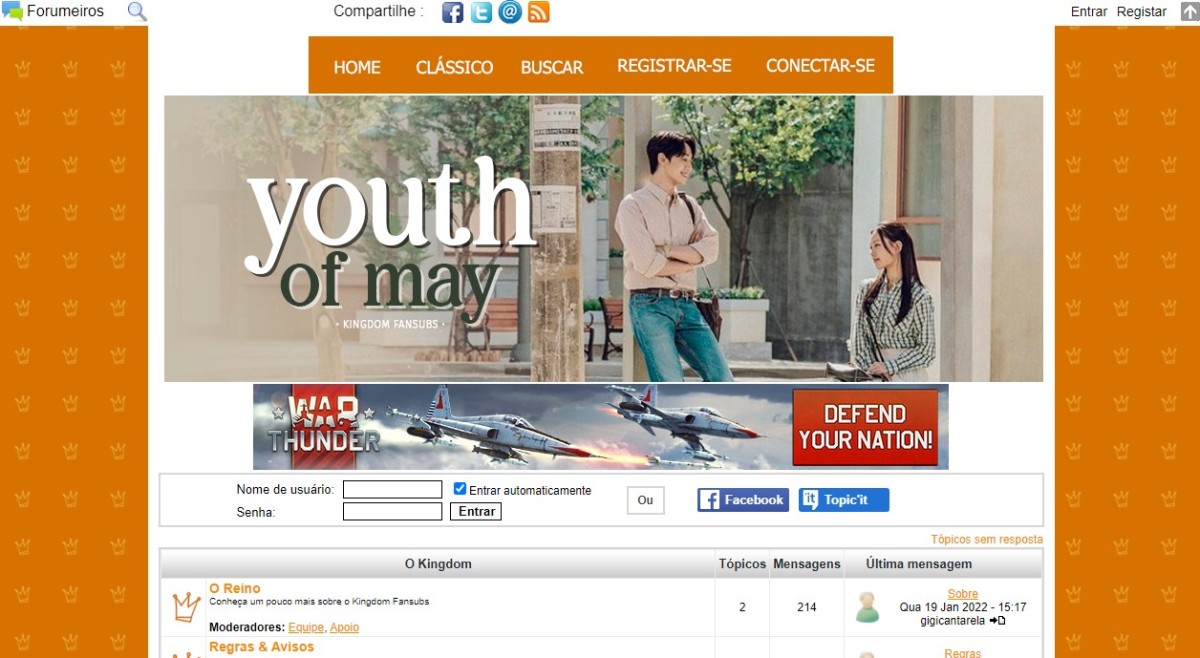 Tell me which sites and streams you use to watch dramas! Have any been mentioned here?