There are several Japanese behaviors that resemble Brazilians. A preoccupation with beauty is an example of them. People of both nationalities, especially women, like to take care of their appearance, whether using make-up or taking care of their skin.
When it comes to skin care, Brazilians are starting to worry more about it. To make it easier, many opt for complete kits that already have all the necessary products. In Japan, health care and appearance are more cultural and, therefore, so much so that they are known to look younger. 
Even though Asian genetics help, healthy habits are largely responsible for appearance. But anyone who thinks that the Japanese spend hours and hours in front of the mirror is wrong. Currently, they are focused on practicality, as they also have a busy day-to-day. This behavior that involves spending little time – but in a special way – with the skin has already gained a term: j-beauty.
Less is more 
The Japanese are known for valuing minimalism, and it would be no different when it came to take care of appearance. Using several products, for them, is not always the best option.
In fact, Asians are more strategists and therefore prefer to adopt the right habits than to spend on what may not have an effect. Check below what is most important to them when it comes to skin care!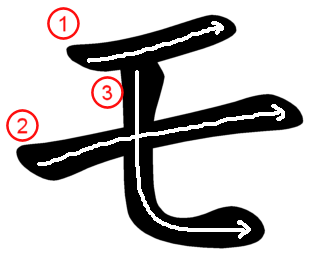 remove makeup
There is nothing wrong with wearing makeup as long as it do not stay on the skin for many hours. Sleeping with the products, so don't even talk. This type of product can accumulate in the dermis, causing acne. 
Knowing these harms, the Japanese use make-up removers to remove make-up waste, as soon as they get home. They only go to bed after their face is already very clean, and without products like blush, eyeshadow and even sunscreen.
cleaning is fundamental 
In addition to removing makeup, which is very important, you need to do a deeper cleaning to eliminate sweat. To achieve this goal, the Japanese use soaps and gels specific to the skin itself. 
After using these products, it is necessary to rinse them well to eliminate them. The ideal thing is that the water is not hot, as it can cause dryness.
Hydration is for everyone
After cleaning, Japanese people often use a cosmetic to keep skin hydrated. Many people believe that hydration is only necessary for those with dry skin, however, this is not true.
Even those with the most oily skin can use a product, which will help to make the texture smoother. Care must be taken when choosing the product, after all, too much or too little hydration can lead to acne or water loss. The application of the moisturizing cream also deserves to be done carefully, massaging the region.
Protect yourself every day 
Because they have less melanin, the skin of the Japanese tends to be sun sensitive. No wonder many only leave the house with hats and umbrellas.
According to doctors and bodies specializing in dermatology, this product should be used every day and by everyone. Even when the sun is hidden or it is cold, the skin receives the incidence of the sun, and in the long term several problems can arise, including blemishes and premature aging.
Brazilians have a lot to learn from the Japanese and vice versa. Self-care habits are part of Asian culture and this can be seen in their youthful appearance. As pointed out in this article, in Japan, they don't waste time on various steps to take care of the skin, but on what really makes the difference.