One of the alternatives for those who want to make money from the internet is to create content. The internet lives on content and that's what the most varied audience profiles look for every time they type a word on Google.
If there's an audience that grows every day these days, it's the otakus. O otaku term is of Japanese origin and in English means someone who is deeply devoted to anime (cartoons produced in Japan) and mangas (comic books also produced in the land of the rising sun).
Such productions daily conquer fans of all ages. There are even anime aimed at very specific audience niches.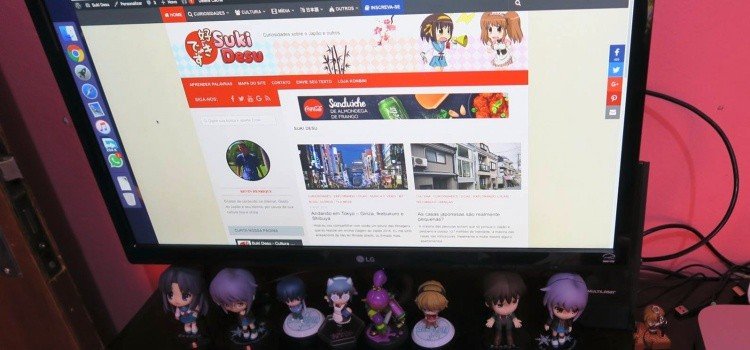 So there are those cartoons aimed at teenage boys as well as girls. You can even find anime aimed at an adult audience.
Faced with so many alternatives, there will be no shortage of guidelines for those who want to invest in an anime website.
Tips for creating an anime website
Nowadays, in the face of increasingly intuitive platforms, creating a website has become very easy. The challenge is to enable this site to earn you a good financial profit.
In other words, professionalizing a website can even be difficult, but it is far from impossible and this also applies to anime websites. In that case, when you create your website, pay attention to the following tips.
Choose a good platform
The platform is one of the most important aspects of a website. It is through it that you will insert texts, videos, photos, in short, the content.
Regarding the platforms for creating websites, there is no need to scour the internet much, as you will come across some well-known ones, such as Drupal and Joomla!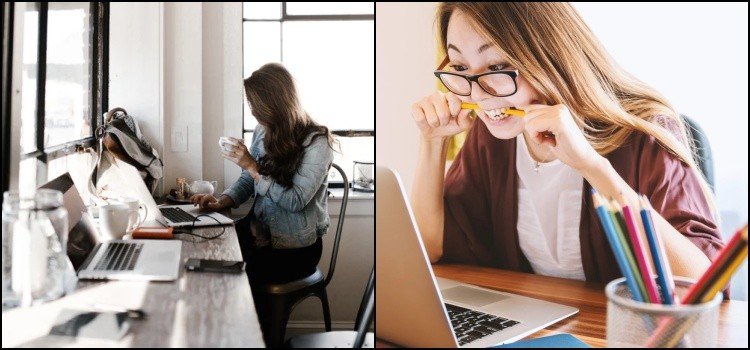 However, the most famous and which has even become synonymous with website creation is the WordPress. This platform is an intuitive, responsive management system that provides several templates.
It is even possible to find ideal templates for your project, which bring precisely the theme of anime.
Get good website hosting
Website hosting is a very important detail for a web project. Depending on the type of hosting – and also the plan chosen – your website will have good memory capacity, unlimited traffic and even constant backups.
Since we previously talked about the WordPress platform for your anime website, it doesn't hurt to remember that there is WordPress hosting. It gives more autonomy to your work and is specially optimized to boost your blog or website.
Your website layout
When it comes to anime, there is no shortage of ideas for the site's look, but it's always good to be aware of some basic points when establishing the visual identity of your project.
The clean look, with properly balanced imagery and textual elements is one of them. Also pay close attention to the type of font to be used. Sans serif fonts give a lighter tone to the reading.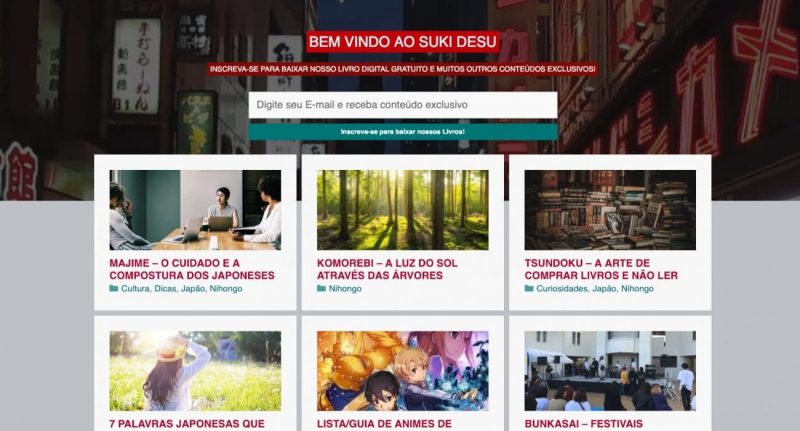 However, it is obvious that many aspects of your layout will depend on the types of anime that will be the theme of your site. Anime aimed at children and women will have specific colors and images.
Anime with science fiction and horror themes, for example, pair well with heavier color layouts. Anyway, it is important to stipulate, even before creating your website, what your niche audience will be.
Content creation is very important for an anime website
There is no shortage of topics when it comes to talking about anime, but for you to comment on topics that will definitely engage your audience, it's worth taking a look at the tool Google Trends. 
The advantage of this tool is that it brings very interesting information about the subjects that people are commenting on a particular topic.
The approach you will use on your website can be very diverse. So, here are some ideas of what to cover on your anime website.
Nostalgia
Some anime from the past continue to be successful and not just among people who are over thirty. Examples of this are the Knights of the Zodiac, Dragon Ball and Samurai X.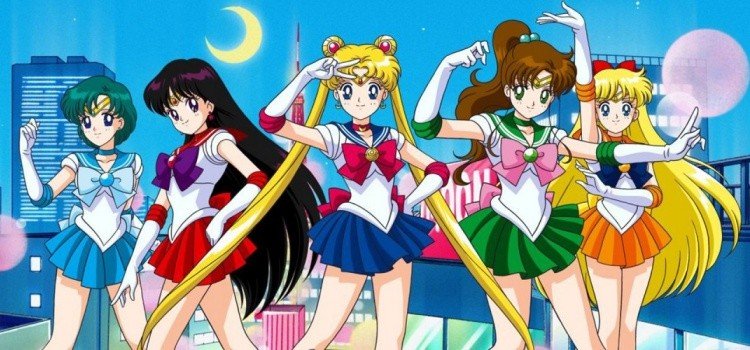 Relevant matters
Elements of science and the supernatural world are common themes in many anime. Some examples of this are Ghost in the Shell and Akira, which always yield good posts about artificial intelligence, technology and human-machine interaction.
drawing techniques
You can also bring posts to your anime website that talk about the artistic production of anime. Remember that there are a lot of otakus who like and are interested in producing their own stories and characters.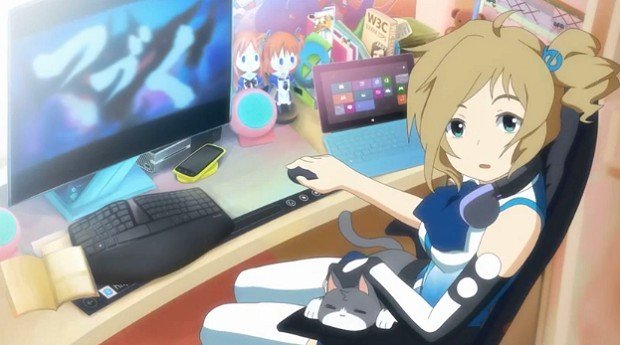 trivia about characters
If you are one of those people who likes to research a story and its characters in depth, then how about turning all this investigation into content? Bring unique and exclusive facts about characters and see your site stand out on the web.
Conclusion
It is no longer new that Japanese characters cross the Atlantic and compete on equal terms with the giants of marvel and dc.
Therefore, if you want to invest in producing content on the web and are interested in anime, the tools to create a website on this subject are there. If you want more tips, we recommend visiting our other website kevinbk.com.