You know Hatsune Miku? A very different pop star who marked the music industry in Japan and the world. How was this virtual girl able to create over 150,000 songs and have millions of fans around the world? In this article we will be unveiling its origin and success.
For those unaware, Hatsune Miku (初音ミク) is a Vocaloid. A voice package developed for a speech synthesizer program, used to create music using a computer program. It was created in 2007 by the Japanese company Crypton Future Media.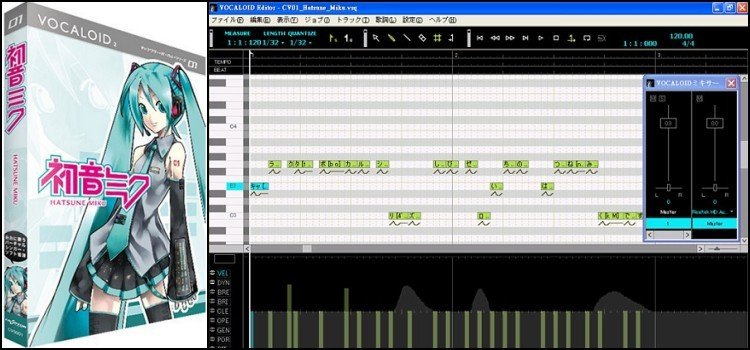 The Vocaloid program was launched in 2004, where you write the syllables and choose the tone of the voice, to create your songs. It was supposed to be a simple voice show, but thanks to marketing, the show has created a very popular phenomenon among young people and adults all over the world.
Japan is famous for creating stylized anime/manga character illustrations. The same thing was done, they created illustrations to represent the voices used in the program. Hatsune Miku has become the most popular voice/character, becoming a standout character, worthy of gigging gigs.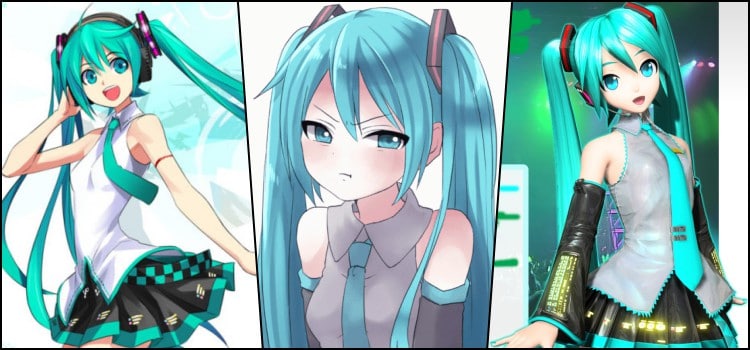 How did Hatsune Miku's success come about?
It was on August 17, 2007, version 2 of the Vocaloid program was released in Japan. Hatsune Miku was released as the first voice of the future on the 31st! That's the meaning of her name, where Hatsu (初) means first, Huh (音) means sound, and Miku (未来) means future, although it is often written in katakana (ミク).
It was thanks to Japanese youtuber Nico Nico Douga that Miku became a sensation. Back in September 2007, a user named Otomania posted a remix of Hatsune Miku swinging a leek while singing the song Ievan Polkka. It was because of this first song that Hatsune Miku became a web sensation:
The original video has gained over 3 million views as of August 2011. Not to mention Not to mention the over 200 million views (or more) of the re-up and different versions of the music video.
Soon other very popular songs were created using the singer. Songs like Melt, Po-pi-po and thousands of remixes and versions of already known songs. Soon other vocaloid voice packs appeared, illustrated by different characters, where it was possible to create songs with various voices and vocaloid characters.
In addition to the songs with synthesized and robotic voices, another thing that was responsible for Hatsune Miku's success was the dance videos with the character in both 2D and 3D. Soon, several 3D animation editing programs were created to create dance to accompany the songs.
The Japanese even created a version using Miku and other vocaloids of the song Paranaue:
Hatsune Miku's Impact on Japanese Culture
Hatsune Miku has become popular in all fields involving music, videos, 3D animations and especially memes. Youtubers started to crossover, a flurry of videos were uploaded to the platform. The popularity of Vocaloid videos reached the Japanese mainstream, receiving press coverage and endorsements by numerous J-pop celebrities.
Its popularity was so great that in August 2009, a promotional concert sponsored by SEGA took place. A real concert, with Miku being projected on glass screens, blew the fans away. Also, a famous rhythm game was released called Project Diva. That was just the beginning of a series of shows and games.
Hatsune Miku made her first holographic US debut through the David Letterman show. Even games like No More Heroes 2 have songs by Hatsune Miku on their soundtrack. Fans started creating Mods and Skins for other games and created numerous modifications to Hatsune Miku, bringing the singer to life.
Miscellaneous action figures and products related to the singer were created and spread around the world. At anime events, someone always appears cosplaying Hatsune Miku or another famous vocaloid. Clothes, toys, towels and even denim outfits were created using Hatsune Miku's highlight.
Fun facts about Hatsune Miku
Who owns Hatsune Miku's voice? The name of the voice actress who makes the voices used in Hatsune Miku's vocaloid is called Sakiko Fujita (咲子藤田) nicknamed Saki.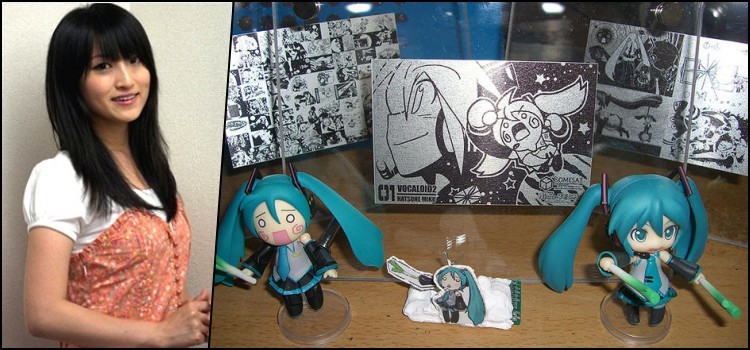 Hatsune Miku went to space! In 2009 Miku fans petitioned to convince JAXA to send aluminum plates of the character on a probe to Venus. The petition surpassed 10,000 signatures and gained the support of a JAEA professor. On May 21, 2010 the first Venus probe was launched containing 3 Hatsune Miku plates.
The opening of the Black Rock Shooter OVA was sung by Hatsune MIku along with Supercell. The character's original artist also created an unofficial manga featuring several short stories of the character. The name of the manga is Hatsune Mix!
The first version of nyancat viral was made using vocaloid using Hatsune's voice.
In 2012 a wave of people were denouncing Hatsune Miku's videos because of copyright on Youtube. A campaign was made to combat this problem. Hatsune really became popular for creating covers, remixes and parodies of well-known songs, but that wasn't the reason for the complaints, they were just jealous of her success.
The universe created involving MIku and the other Vocaloid is really gigantic. There are lots of new music every day, 2d,3d videos and animations and even fan-games, doushinjis and others. I hope you enjoyed this little article, if you want to go deeper, we'll leave some articles related to Hatsune Miku below. We appreciate the comments and shares: