Unlike most lists of Japanese names on the internet, in this article you will see a list of the ideograms (kanji) and their meanings. I hope you enjoy this huge list of feminine names with perfect meanings to put on your child or pet.
Remembering that the meaning is rather shallow and sometimes does not make sense, because it requires the person to know the ideogram (kanji) and its essence to understand the deep meaning of each name.
I recommend that before deciding the name of your daughter, make a long search of the meaning of these ideograms used in the jisho.org dictionary. See also a list of names of anime characters with meanings.
To make it easier to search, you can press CTRL + F and type the name you are looking for.
Unfortunately our List is limited and does not own 5% of the existing Japanese names nor does it specify details of their meanings. If you want to delve into Japanese names, we recommend some of the name dictionaries below: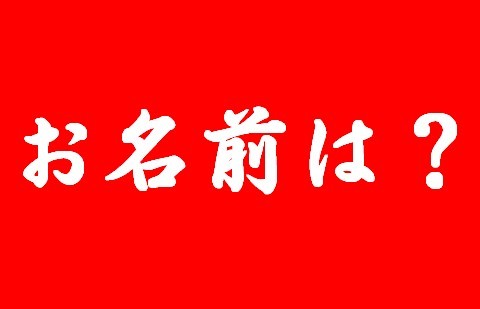 Female Japanese Names
| | | |
| --- | --- | --- |
| AI | 爱 | love |
| AIKA | 愛佳 | love song |
| AIKO | 愛子 | love child |
| AIMI | 愛美 | love beauty |
| AKANE | 茜 | brilliant red |
| AKEMI | 明美 | bright beauty |
| AKIKO | 秋子 | autumn child |
| AKIRA | 明 | bright |
| AOI | 碧 | blue |
| ARISU | アリス | noble sort |
| ASAMI | 麻美 | morning beauty |
| ASUKA | 明日香 | tomorrow fragrance |
| ATSUKO | 篤子 | kind child |
| AYA | 彩 | colorful |
| AYAKA | 彩花 | color-flower |
| AYAKO | 彩子 | color-child |
| AYAME | 菖蒲 | iris flower |
| AYANO | 彩乃 | my color or my design |
| AYUMI | あゆみ | pace, stroll, walk |
| AZUMI | あずみ | safe residence |
| CHIE | 恵 | wisdom |
| CHIEKO | 恵子 | wise child |
| CHIHARU | 千春 | one thousand springs |
| CHIKA | 散花 | scattered flowers |
| CHIKAKO | 千香子 | very fragrant child |
| CHINATSU | 千夏 | a thousand summers |
| CHIYO | 千代 | a thousand generations |
| CHIYOKO | 千代子 | child of a thousand generations |
| CHOU | 蝶 | butterfly |
| EIKO | 栄子 | long-lived child or splendid child |
| EMI | 恵美 | beautiful blessing |
| EMIKO | 恵美子 | beautiful child |
| ERI | 絵理 | blessed prize |
| ETSUKO | 悦子 | joyful child |
| FUJI | 富 | wisteria |
| FUMIKO | 文子 | child of treasured beauty |
| HANA | 花 | favorite or flower |
| HANAKO | 花子 | flower child |
| HARU | 晴 | clear up, |
| HARUKA | 遙, 遥, 悠, 遼 | distance |
| HARUKI | 春樹 | springtime tree |
| HARUKO | はるこ | spring child |
| HARUMI | 春美 | spring beauty |
| HIDEKO | 秀子 | splendid child |
| HIKARI | 光 | radiance |
| HIKARU | 輝 | radiance |
| HIRO | 裕 | abundant, |
| HIROKO | 裕子 | abundant child, |
| HIROMI | 裕美 | abundant beauty, |
| HISAKO | 久子 | long-lived child |
| HISOKA | 密 | reserved |
| HITOMI | 瞳 | pupil |
| HOSHI | 星 | star |
| HOTARU | 蛍 | firefly; lightning bug |
| IZANAMI | イザナミ | female who invites |
| IZUMI | 泉 | fountain |
| JUN | 順 | obedient |
| JUNKO | 順子 | obedient child |
| KAEDE | 楓 | maple |
| KAMEKO | 上子 | superior child |
| KAMIKO | 上子 | superior child |
| KAORI | 香織 | fragrance weaving |
| KAORU | 薫 | fragrance |
| KASUMI | 霞 | mist |
| KATSUMI | 勝美 | victorious beauty |
| KAZUE | 一恵 | branch; first blessing; harmonious |
| KAZUKO | 和子 | harmonious/peaceful child |
| KAZUMI | 和美 | harmonious beauty |
| KEIKO | 恵子 | blessed, lucky child, |
| KIKU | 菊 | chrysanthemum |
| KIMIKO | 后子 | empress child, |
| KIN | 欽 | gold |
| KIYOKO | 清子 | pure child |
| KIYOMI | 清見 | pure beauty |
| KYOKO | 恭子 | child of the city |
| KYOU | 杏 | apricot, 2) capital, |
| MADOKA | 円花 | circle, flower |
| MAIKO | 舞子 | dancing child |
| MAKI | 真紀 | true chronicle/record, |
| MAKOTO | 誠 | sincere, true |
| MANA | 愛 | affection, love |
| MANAMI | 愛美 | affectionate beauty |
| MARIKO | 真里子 | true village child |
| MASA | 正 | correct, just, |
| MASAKO | 雅子 | elegant child |
| MASAMI | 雅美 | elegant beauty |
| MASUMI | 真澄 | true lucidity |
| MASUYO | 益世 | benefit the world |
| MAYUMI | 麻弓 | true bow |
| MEGUMI | 恵 | blessing |
| MI | 美 | beauty |
| MICHI | 道 | pathway |
| MICHIKO | 美智子 | beautiful wise child |
| MIDORI | 緑 | green, verdant |
| MIEKO | 美枝子 | beautiful blessing child |
| MIHO | 美保 | beautiful guarantee |
| MIKA | 美香 | beautiful fragrance |
| MIKI | 美紀 | beautiful chronicle, |
| MINAKO | 美奈子 | beautiful child |
| MINORI | 里 | truth |
| MISAKI | 美咲 | beauty bloom |
| MITSUKO | 光子 | light child or shining child |
| MITSURU | 満 | full or growing |
| MIWA | 美和 | beauty, harmony, |
| MIYAKO | 美夜子 | beautiful night child |
| MIYOKO | 美代子 | beautiful generation child |
| MIYUKI | 美幸 | beautiful fortune/happiness, |
| MIZUKI | 美月 | beautiful moon |
| MOE | 萌 | budding |
| MOMO | モモ | peach |
| MOMOE | 百恵 | hundred blessings |
| MOMOKO | 桃子 | peach child |
| MORIKO | 森子 | forest child |
| NANA | ナナ | seven |
| NAO | 直 | docile |
| NAOKI | 直樹 | docile tree |
| NAOKO | 直子 | docile child or |
| NAOMI | 直美 | above all; beauty |
| NATSUKO | 夏子 | summer child |
| NATSUMI | 夏美 | summer beauty |
| NOBUKO | 信子 | faithful child |
| NORI | 儀 | ceremony, regalia, |
| NORIKO | 法子or 典子 | law child or exemplar child |
| RAN | 蘭 | lily or orchid |
| REI | 鈴 | bell, |
| REIKO | 麗子 | lovely child |
| REN | 蓮 | water lily |
| RIE | 理恵 | valued blessing |
| RIKA | 泉 | valued fragrance |
| RIKO | 理子 | jasmine child |
| RIN | 凛 | cold, dignified, severe |
| RYO | 亮 | brightness, |
| RYOKO | 亮子 | bright child |
| SACHIKO | 幸子 | happy child |
| SAKI | 咲 | blossom |
| SAKIKO | 咲子 | blossoming child; earlier child |
| SAKURA | 桜 | cherry blossom |
| SANGO | さんご | coral |
| SAYURI | 小百合 | lily |
| SETSUKO | 節子 | temperate child |
| SHIGEKO | 成子 | luxuriant child |
| SHIKA | 鹿 | deer |
| SHINJU | 真珠 | pearl |
| SHIORI | 詩織 | poem; weave |
| SHIZUKA | 静香 | quiet |
| SHIZUKO | 静子 | quiet child |
| SORA | 空 | sky |
| SUMIKO | 澄子 | clear/pure thinking child |
| SUSUMU | 進 | progressing |
| SUZU | 鈴 | bell |
| SUZUME | 雀 | sparrow |
| TAKAKO | 隆子 | elevated child, |
| TAKARA | 宝 | treasure |
| TAMIKO | 民子 | child of the people |
| TERUKO | 照子 | shining child |
| TOMIKO | 美子 | fortune/wealth-child |
| TOMOKO | 友子 | friendly child |
| TOSHIKO | 敏子 | clever child |
| TSUKIKO | 月子 | moon child |
| UME | 梅 | plum blossom |
| UMEKO | 梅子 | plum blossom child |
| USAGI | 兎 | rabbit |
| YASU | ヤス | assertive child |
| YASUKO | 康子 | peaceful child |
| YOKO | 洋子 | foreign/ocean child and 2) sunny child |
| YORI | より | servant to the public |
| YOSHI | 義 | correct |
| YOSHIE | 佳江 | beautiful river |
| YOSHIKO | 好子 | favorite child |
| YUKA | 由佳 | cause-good |
| YUKI | 幸 | happiness; good fortune |
| YUKI | 雪 | snow |
| YUKIKO | 由希子 | rare child |
| YUKO | 優子 | affectionate |
| YUKO | 裕子 | child of leisure |
| YUKO | 祐子 | helpful child |
| YUMI | 由美 | cause-beauty |
| YUMIKO | 由美子 | cause-beauty-child |
| YURIKO | 百合子 | hundred-perfect-child |