The dream of many Brazilians is to visit the famous and rich Dubai, always when I said that when I went to Japan I passed through Dubai via Emirates Airlines, their eyes opened to Dubai but they completely forgot about Japan.
It's even understandable, as we are bombarded by information about Dubai and its wealth, beautiful buildings, expensive cars, jewelry, gold, extreme sports, historic places, even a SKI track inside a mall.
I was never interested in visiting Dubai, because I don't speak English and traveling alone to unknown places can be complicated. I happened to have the chance to stay 24 hours in Dubai when rescheduling my return from Japan and I would like to share my experience and opinions about these 2 countries and their differences.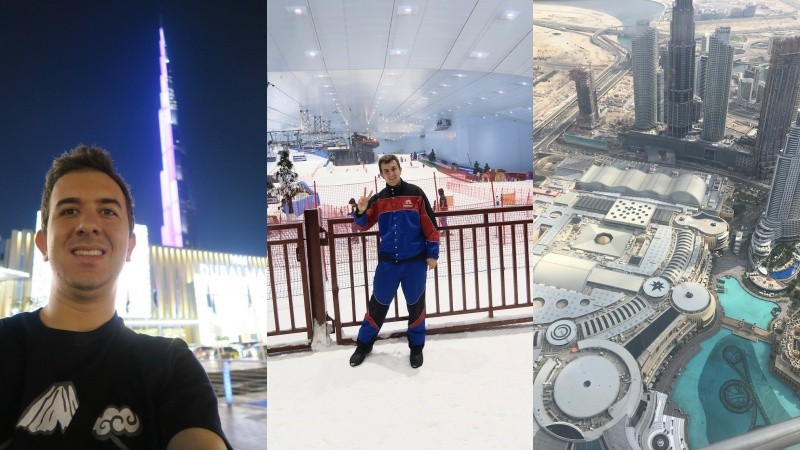 It would be unfair of me to express my opinion just because I prefer Japan and its culture. I had a great experience in Dubai, and I personally recommend you to visit both countries, making a Stop Over.
stop over – When you visit 2 destinations in a single trip for the price of one, making a multi-day connection halfway or on the way home.
You can see the main points of Dubai in a few days, while in Japan you can stay for years, which will still have many places to visit and admire. So, whenever possible, I recommend making a stop over in Dubai on your way to or from Japan.
For those who do not have a US visa, the Emirates It is one of the best airways to visit Japan. So basically you can visit Dubai whenever you go to Japan or other eastern countries.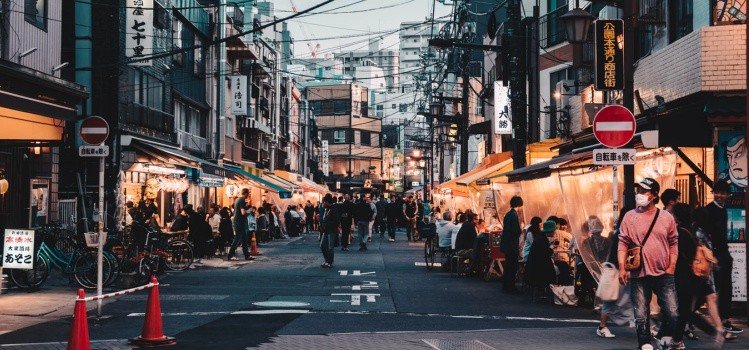 Japan vs Dubai – Price and Tourism
I think everyone should be aware that Dubai's main problem is price. I spent in 24 hours in Dubai the equivalent of a week in Japan. Of course I spent it without thinking, because I wanted to make the most of these 24 hours.
The currency of Dubai is the dirham (AED), with a conversion equivalent to the real, but things are much more expensive. Especially because Dubai is a country of rich people, but at the same time it is an accessible country full of foreign employees and many Indians.
I paid about 140 reais to climb the tallest tower in the world Burj Khalifa, then I paid 270 reais to ride the tourist bus in 3 main points of the city. And to finish my bankruptcy, I paid 40 USD in the cheapest plan to enter the Snow track inside the Emirates Mall, fulfilling my dream of seeing snow for the first time in my life.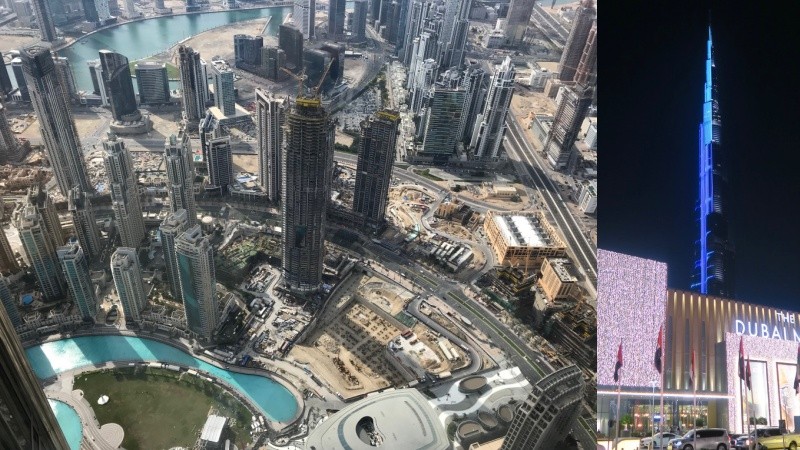 In order not to end up missing another flight, I had to stay in a hotel inside the airport, which cost me 40 USD to sleep 6 hours. I had to go without bathing, because I also had to pay to use it.
The food is expensive, a snickers bar cost more than 2 USD. But the Mc Donald's that I spent about 40 reais with extras and size L, left the Japanese size in the slipper. It looked like almost a liter of soda and the potato was almost a kilo.
During my day in Dubai I paid around 70 reais for Emirates to store my bags safely inside the airport. In other words, Dubai is expensive! But it's mandatory!
Some believe that Japan is one of the most expensive countries in the world, but in reality traveling within Japan can be cheaper than traveling within Brazil. Knowing how to save, it is possible to spend less than 100 reais a day on food, transport and some tourist attractions.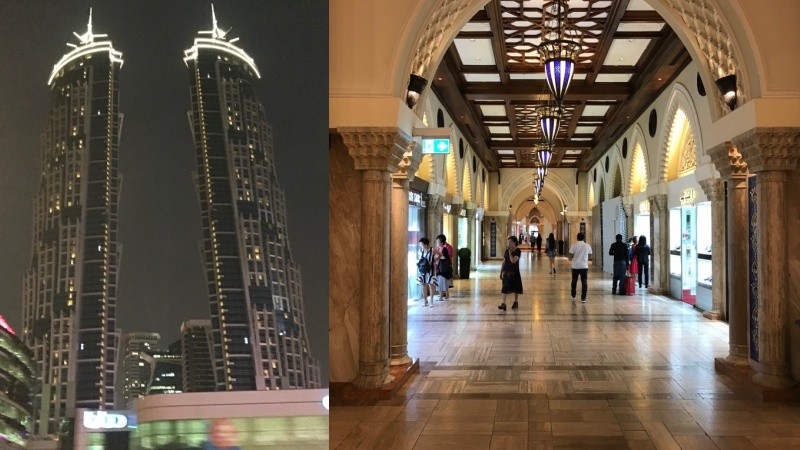 Tourist attractions are usually cheaper, one of the largest aquariums in Japan has an entrance fee of less than 100 reais, while the small Aquarium in Dubai Mall costs more than 300.
There are many castles, temples and other historical places with free entry or a symbolic value. Gardens, mountains and many other options.
Japan vs Dubai – Culture and Experiences
The Japanese are very polite and helpful, I have never been treated so well in my life as in Japan. In Dubai, I didn't have much contact with people, they seemed to be a little thicker, I didn't have that willingness to help and talk.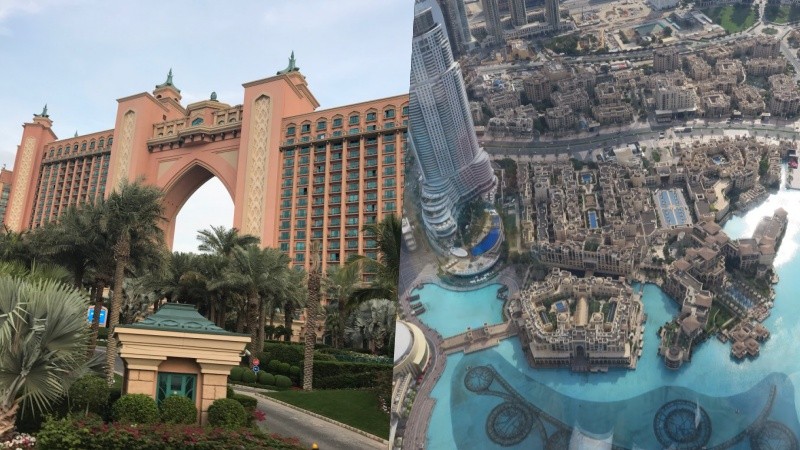 In just 24 hours in Dubai I met 3 families of Brazilians climbing the Burj Khalifa, so it can be easy to find accessible people. I also met a Japanese woman who worked at Emirates, and I was treated very well.
I have nothing to complain about in Dubai or Japan when it comes to the people, but in Dubai I had a greater sense of fear and isolation, but it could be because I didn't have as much contact with the culture. I know that the country itself is more closed.
One of the advantages of Dubai is that now you don't need to pay or get a visa. You can enter the country with just a passport and stay up to 3 months without having to spend or run after embassies and consulates.
I'll leave a video below with the few scenes I filmed with the cameras. Unfortunately the battery was running low and the card was full so I didn't have the ability to shoot much.
I personally recommend a longer trip to Japan, as it has many tourist options, but unfortunately a Stop Over can end up being more expensive than the price of a normal ticket. So depending on your interests a trip to Dubai alone might be the best option.
It all depends on priorities, what's your priority? Do you prefer a longer trip or a short trip? Do you prefer a cheap or expensive trip? Do you prefer a warm or cold place?
This is neither a tourist guide nor an article to compare the highlights and sights of each country. Our site is focused on Japanese culture, but I wanted to quickly share my little experience in Dubai and what I think about this country.
If you want to follow my photos of Dubai and Japan, just follow me on instagram. If you liked the article, share it with your friends and leave your comments. Thank you and see you next time!