Want to learn how to make sushi and don't know where to start? Have questions about Japanese cuisine? How to become a sushiman? Can women make sushi? Sushiman and Professor Hiro has created a free book for anyone interested in learning how to make sushi.
With the book you will learn how to make sushi at home using Hiro's methodology, which has already been approved by more than 1,000 students. The book will show you how simple it is to prepare the most delicious types of sushi in a short time.
DOWNLOAD THE BOOK BY CLICKING HERE
What are the benefits of making sushi? 
it's therapeutic
It's healthy
it's fun
Helps to stay focused
Gather the Family
What is the content of the book?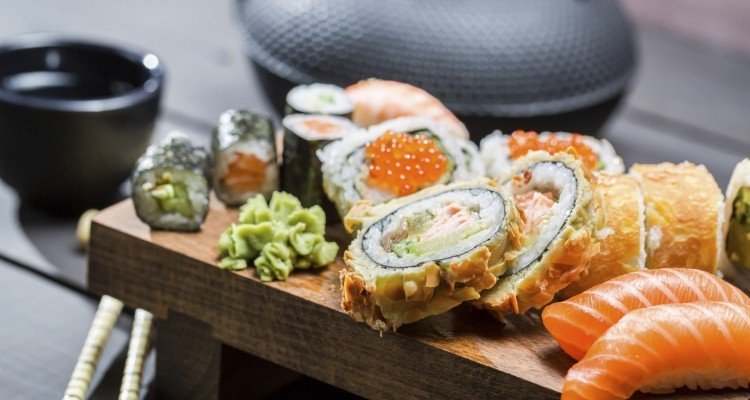 In addition to the basic content teaching how to make sushi, you will learn what are the necessary utensils to start preparing your first sushi at home.
You will understand how to prepare Su Sauce. The sauce used to season the rice for the production of sushi. The step by step for the production of Shari the seasoned rice.
Who is the author?
Hiro C. Ozone is a speaker and founder of Cursosushi.com, of the blog Sushibilidade.com and founding partner of the website RestauranteJapa.com.
He teaches Online Sushi Courses and In-person Sushi Courses in São Paulo and Mogi das Cruzes.
He has been working since he was 16 in his sushi bar with his father. In addition to Sushimaker and entrepreneur, he is passionate about Digital Marketing. He is currently studying an MBA in Business and Business Management in São Paulo.
The artigo is still half finished, but we recommend opening it to read the following later:
download
To download the free book you must access the link by clicking the button below and register on Hiro's website. In addition to the book, you will receive email tips, videos and other book updates, and you will be notified when Hiro opens up vacancies for his sushi professional course.