Japan is known as a well-developed country with a strong technological orientation. So, it may seem that their education system is a flawless one, being able to prepare globally leading specialists in many spheres. Still, it is far from reality. Education in Japan suffers from a range of inequalities and conditions that make it challenging for children to get educated properly. Concerning its potential, Japanese education is to be refurbished to improve the conditions and educational outcomes for the students in the country. Learn more about the Japanese educational system peculiarities and issues further.

Japanese Education Peculiarities
Japan had its up and downs after WWII and has developed into an independent and confident leader in many spheres globally. Its educational system has seen different times as well. The most crucial points are as follows:
Rapid recovery after WWII allowed a steady and solid educational development;       
Holistic approach guaranteed high quality of Japanese educational system;       
The educational system is centered around engineering, technologies, and science mostly;       
Japan was listed as the second top educated nation back in 2015;       
Japanese law guarantees and supports equal educational possibilities for students of different socioeconomic backgrounds.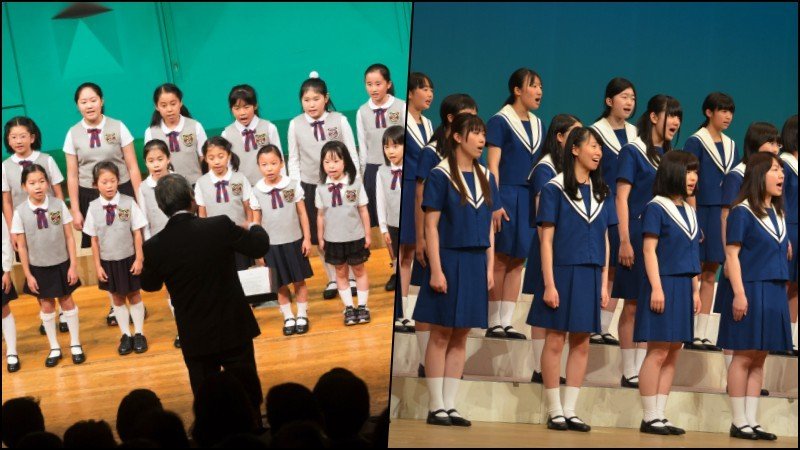 Still, despite the guarantees of Japanese education to embody harmony, egalitarianism, and social equality, the real state of matters differs. The education system in Japan struggles to keep up with the modern challenges and limits students more than giving them opportunities to build up a prosperous future.
Relevant Issues of Education in Japan
Education in Japan has serious issues needed to be solved and modified to supplement students with comfortable study conditions and fruitful outcomes. Here are the common issues of the Japanese education system nowadays: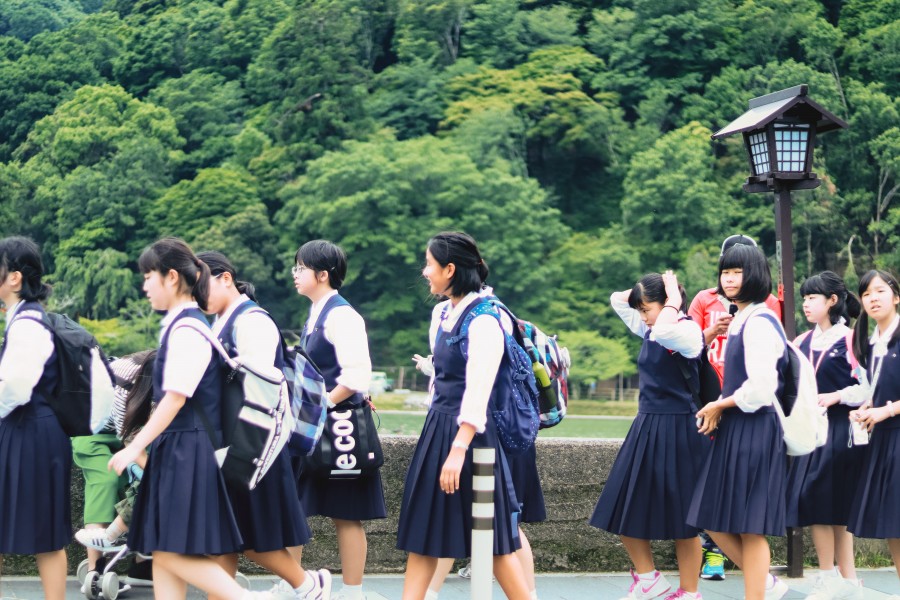 Exam-centric education - The most brilliant feature of the Japanese educational system, which is also considered its greatest disadvantage, is the exam-centric character. To apply to higher education institutions, a student must pass the entrance exam with the highest score possible. Furthermore, the student's performance in school, as well as their upper class activities are not taken into account. This means that teachers provide the most attention to boring memorization of materials, skipping discussions, projects and other interactive activities. As a result, students are unable to develop analytical, creative and other vital skills.
Full schedule - most schools, colleges and colleges have weekly exams and tests. This leaves no time for freedom and rest for students. They have to study hard during weekends and vacations to keep up with the curriculum. Since many students quickly fall behind with such a busy schedule, they have no choice but to use a cheap essay writing service and attending supplementary classes, organized by the schools. This leads to shortages of free time, exhaustion of students, and deterioration in the quality of education in general.
No career guidance – the exam-centric system has another negative effect on Japanese education. Prestige universities in Japan only admit students with the highest scores on the unified entrance examinations. Respectively, the school's prestige depends on the performance of its students students in the entrance exams. This means that the teachers in the schools are more than interested in preparing their students to pass the exams well and go to prestigious universities. This Such pressure on students does not leave time or the possibility to think about a future career, but to focus only on higher education. This means that education, in general, does not fulfill its main function and does not prepare the student for a successful professional future.
Limitations of the national curriculum – being created at the national level, the education system fails to meet the needs and expectations of students. Mistakes made at the legislative and national level cannot be corrected at the regional level or by private school initiatives once that are not legitimate to do so. This means that schools and other educational institutions must follow the unified curriculum, regardless of results and conditions. This leads to another problem: students have no options but to study in one pace and conditions similar to those dictated by the curriculum.
Outdated educational materials - with Japanese economics developing at a rapid pace and the educational system being controlled and dictated on the national level, Japanese education fails to supply students with up-to-date materials and study conditions.
Widening the social gap – although the Japanese educational system is guaranteed to be equal and unified for all students from different socioeconomic backgrounds. In reality, the situation is the opposite. The cost of education is increasing along with prestige and a loan sharking around colleges and universities, so that the lower classes hardly have the money to enroll.
Despite the rapid development of the educational system of Japan in the previous century, its current state wished to be a better one. Being exam-centered, the Japanese system of education lacks relevancy, customized approach, practical skills taught, and vital outcomes. It doesn't meet the previously stated and guaranteed principles of equality, practical approach, and balance.