One of the biggest difficulties that Otaku have is when buying products kawaii, cosplay and other things, since most of the time you have to import or pay an absurd amount in small stores that do practically the same thing.
Recently I was browsing the internet and I found a very nice store with a lot of otaku products at great prices and supposedly with a lot of satisfied customers. Soon I realized that that store was about DropShipping.
The other day I was browsing Amazon Brazil looking for some products related to anime or the Otaku world, until I felt the need to write this article to warn and give tips about online shopping.
Beware of DropShipping Stores
Many Brazilian stores that supposedly sell products online are simply intermediaries for big sites like aliexpress and ebay . They don't have any products in stock at their store, you're just paying more for something you can buy yourself.
I can't mention the names of stores here on my website, but you can see that a store is dropshipping when somewhere on their website, where they talk about shipping, they give a period of 30 to 60 days for delivery.
You can find the same product on Aliexpress or Ebay for more than half the price. Since simply, you are buying directly from these sites, you are just giving money to a Brazilian who doesn't need to do anything at all.
It's not an illegal practice, it's actually something very interesting that I, as an entrepreneur, dream of doing. But sometimes it can be deceiving and disappointing. You avoid buying on sites in China because of shipping, without seeing it, you end up buying from China from a Brazilian site.
dropshipping is the method of shipping products directly to your customers from a third-party distributor or supplier without having an intermediate step (such as storing the products at the company's physical location).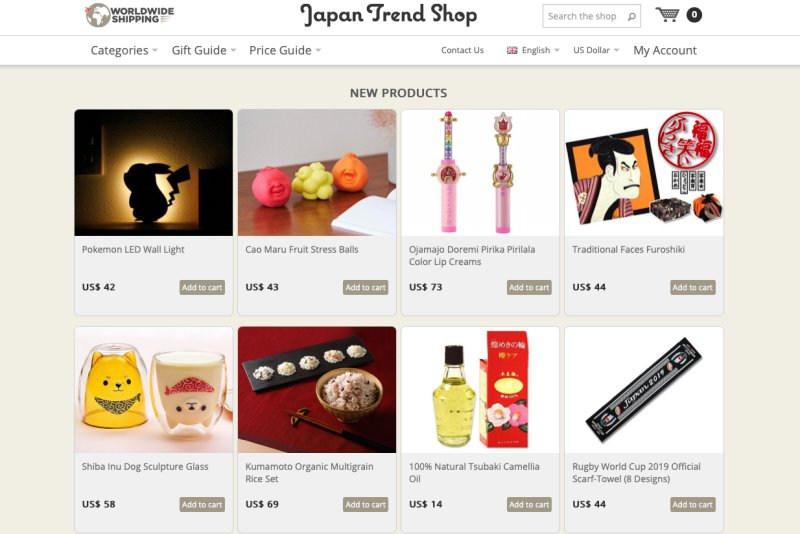 We are only halfway through the article, but we recommend you also read: 
Brazilian stores with unrealistic prices
Unfortunately, many Brazilian stores of otaku products, take advantage of the fans' emotions and put their prices up there. I always thought 60 USD on a low quality cosplay piece was absurd. Fortunately, you can still get good prices.
For this reason, I recommend importing from China yourself on the mentioned sites or on sites like Play-Asia which is one of my favorites. As the name implies, Play-Asia has all kinds of products from Asia about anime and games.
I personally avoid buying from any small, unfamiliar store or website. I always buy my stuff through Mercado Livre. I had a bad experience buying games from an online store that specializes in games.
Be careful when buying from Mercado Libre as well, because some sellers use Dropshipping. Always see the reviews, description, sales amount and the seller's reputation.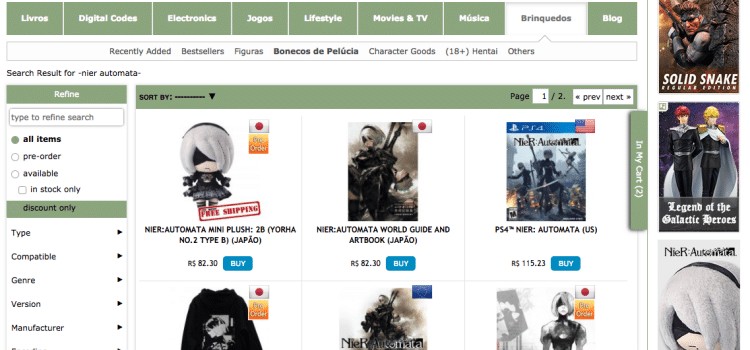 Cautions when shopping in Japan
Many who travel to Japan are hoping to buy otaku products like action figures, manga and games for a cheaper price. Unfortunately this is not the reality, especially when it comes to original and new products.
Stores in centers such as Akihabara take advantage of tourists and charge exorbitant prices. Regular t-shirts cost up to 40 USD, new sleeves cost 500 yen, while used sleeves cost 100 yen and look newer than new.
Look for used stores like Book OFF and others with the name OFF, some small and discreet like Admski , trust me, it pays off much more. Stores further away from the center of neighborhoods tend to have more affordable prices.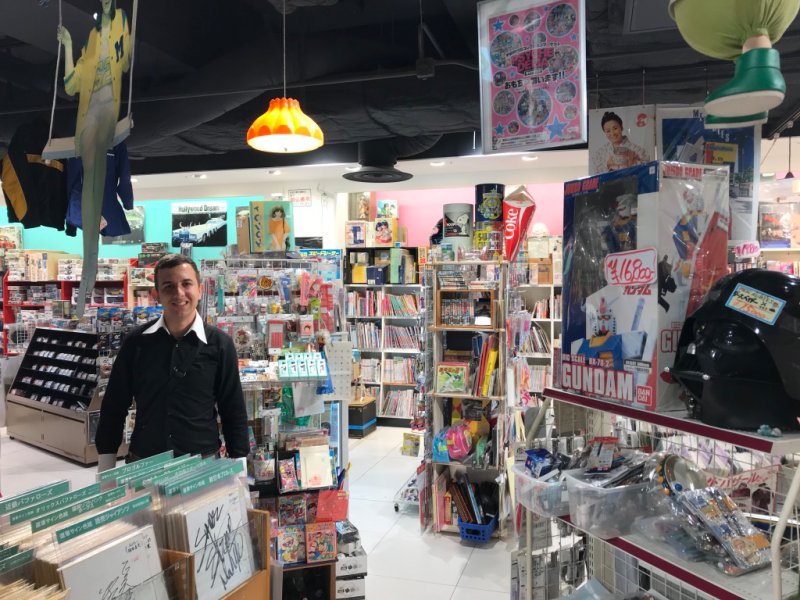 Otaku Products on Amazon Brazil
If you are looking for some otaku products like mangas and novels, Amazon Brasil is a full plate. In addition, you can also find various products such as figures, clothes, electronics and kawaii accessories.
We intend to end this article by showing some of the products I selected from Amazon Brazil. Best of all, all these products are in stock in Brazil and can quickly arrive at your home. There have been products I bought on Amazon that arrived the next day.
It is not easy to find interesting products, but as it is a marketplace, you are able to find everything you are looking for if you search with the right words. Not to mention all the security and speed that Amazon provides.
You can see many other similar products on the Amazon Brazil website, just click on any of these products listed, there on the website you will find other recommendations or you can do your searches.