Once again a Brazilian sets a good example in Japan and appears on Japanese TV to make a good impression on our nation. This time a Brazilian stars in scenes of savagery in Japanese football.
The player Guilherme Santos, side of Júbilo Iwata, became angry and lost his head after taking a red card and assaulted a player and a member of the technical team of the opposite team, Yokohama F-Marinos. A severe punishment is expected for the Brazilian !!
Anyone who believes that fighting is normal and is part of football, it doesn't happen in Japan. article talking about the example that Japanese football fans teach us.
How did it all happen?
The Jubilo Iwata team was already winning 3 × 0. In the second half Guilherme Santos scored a penalty and won a yellow card, then in 5 minutes he scored another foul and was sent off. The player was furious and kicked the opponent Takuya Kida who fell to the ground. He was taken outside by friends, but he got angry and attacked the Yokohama interpreter's face.
Coach Hiroshi Nanami regrets the incident and apologizes to the fans and the other team. He adds that an athlete cannot get carried away by emotions like that and says there will be severe punishment. (I do not intend to take a slight punishment, he said).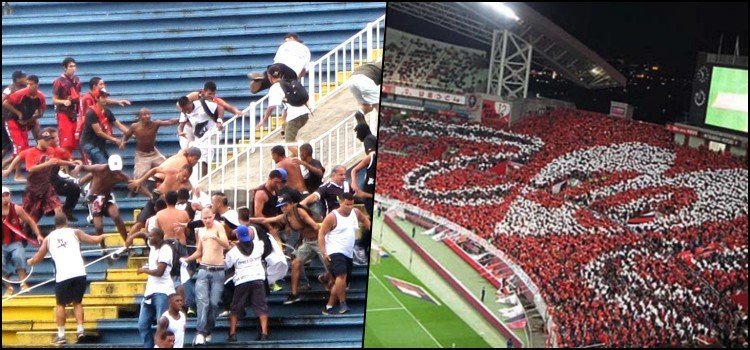 Players setting a bad example for Japan?
It is not the first time that this has happened. Japanese people discuss in forums and blogs about the wild behavior of Brazilians who unfortunately dirty the name of peaceful people.
A blog called Camisa8 tells several reports of scandals involving Brazilians, fans and players in scandals of different types in Japan.
What do you think of this event? Does the behavior and attitude of Brazilians need to be rethought? I really hate this craze for people fighting over anything or loving a fight. Even in schools, people go round…