Want to have an anime themed party? Here are some tips to rock the Naruto-themed party!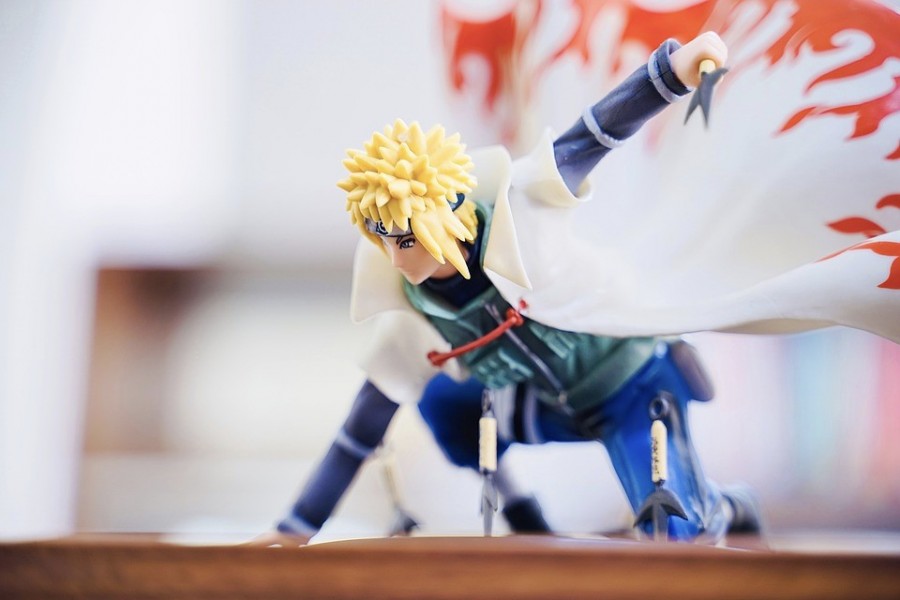 With captivating stories, remarkable characters and incredible costumes, anime continues to conquer young people and children around the world. They've crossed the borders of Japan for decades and, for their fans, there's nothing more fun than bringing that passion for anime to reality.
For that, cosplay festivals and themed events abound. In addition to being fun and original, anime parties allow both guests and host to be creative and fun without borders.
Thinking of organizing a themed meeting? Check out the tips on how to rock the details.
How to create an anime atmosphere in any environment
When choosing the space for your themed party, prepare a small plan that helps you express the anime's characteristics in every detail.
1. Invitation
It may seem like a detail, but in fact, the invitation is one of the most important parts of the party. Through it, guests begin to formulate ideas about the characteristics of the event.
And that can both cheer them up and make them unwilling to participate. Imagine preparing a wonderful themed party and not instigating your friends with a great invitation?
Therefore, the tip is to invest time and creativity when inviting. There is no lack of options for this and a very interesting one is the invitation virtual. Online tools, like InVideo's Invitation Maker, allow you to create amazing online invitations with your own elements or from a wide variety of media.
The platform is easy to use and has a very intuitive interface. You can start your creation from scratch or use a pre-defined dynamic template.
After that, you can include everything that refers to anime, fonts, drawings, audios, photos, memes, montages and even a video of you cosplaying, for example. One of the main advantages of virtual invitations is precisely the unlimited number of options they offer.
It is possible to either create something sophisticated and formal, or a fun and funny invitation, setting the tone and creating excitement for the party. And all in an uncomplicated and fast way.
With so much visual content being created all the time, a generic invitation can go unnoticed. Therefore, the dynamism, personality and originality of a virtual invitation will surely fulfill the role of dazzling your friends.
2. Decoration
A decoration item that definitely cannot be missed are the anime posters. Hang a large one at the entrance to the event and smaller ones on the walls of the space.
Another tip for creating a Japanese mood is to light the room with paper lanterns and kites with tails. Counter the delicacy of this material with the application of strong and striking colors.
When using Naruto character dolls, also use other characters such as Minato Namikaze, Sakura Haruno, Sasuke Uchiha and Itachi Uchiha. In addition, invest in orange and black balloons, flower arrangements, character portraits (you can print the images yourself and customize the portrait with what you already have at home) and personalized bags with the theme or Naruto symbol.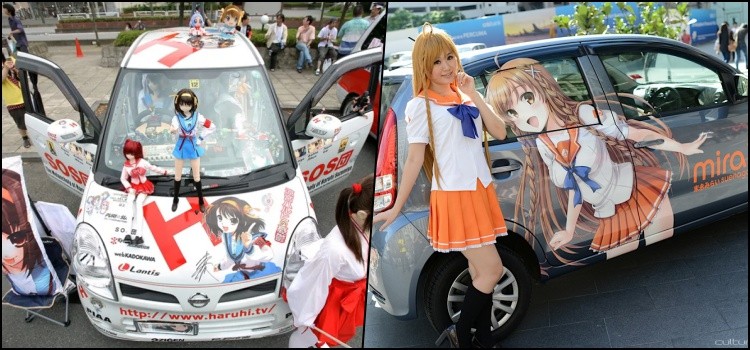 3. Food and drinks
Serving Japanese food makes the event even more special. Anyone who thinks that just means sushi and sashimi is wrong. THE Japanese cuisine is quite rich and a short search results in delicious recipes based on white rice, ramen, fish, meat, vegetables and preserves.
Don't forget the chopsticks in the cutlery basket. Adding shake and green tea to the drinks menu will definitely add a special touch to the event.
For children and adults who do not like oriental cuisine, bet on preparations that imitate sushi. One suggestion is to make rolled sandwiches using tortilla dough and cold cuts, as well as rolls and cupcakes with a Japanese face for dessert and in blue and orange colors.
And, how about investing in themed sweets? It's worth customizing the lollipops, cookies and even the cupcakes. But, you don't need to invest a lot, since using the character tags, your decoration will look amazing.
4. Entertainment
In addition to the characteristic music of anime as background sound, bet on some more resources such as a station with Beyblades games, Pokémon and Yu-Gi-Oh cards, for example, or a TV with anime videos and games. And, of course, promote the election of the best costume among the guests entitled to prizes.
An area with makeup and clothes for those who didn't come dressed to get in the mood, can also please the guests in full.
5. Treats and souvenirs
Giving guests some treats is always a cool idea. Choose anime cards, key chains, toys, and candy and place them in Asian-style custom packaging, like origami boxes, for example.
So, ready to have a killer anime party?