The anime of the genus Slice Of Life show a piece of everyday life in Japan, usually quiet and light. In this article we will share a list with the best Slice of Life anime.
Generally Westerners are not great fans of the slice of life genre, but many watch without even knowing that such anime enters the genre. The main anime in this list are recommended for everyone. I'm sure you'll like it.
The Meaning of Slice of Life
Slice of life can be translated as a slice of life. This phrase describes the use of worldly realism that represents everyday experiences in art and entertainment. It may seem only everyday life, but it goes beyond that.
The term refers to a storytelling technique that presents an arbitrary sample in the character's life, which often lacks a coherent plot strategy, conflict or ending, usually ending open.
In animeand manga it is often a teenage melodrama that shows a lot of emphasis on scenery, seasonality and procedures. Narratives usually include groups excluded from society.
The anime show a generally school environment, also presenting cafes, restaurants next to interpersonal relationships, family, romance and can lead even fantasy and science fiction.
It is difficult to understand which animees enter the genus Slice of Life, since virtually every anime shows a piece of everyday life and lives with dramatic and short comical scenes throughout the work. Still, the viewer will know when an anime is just a slice of Life.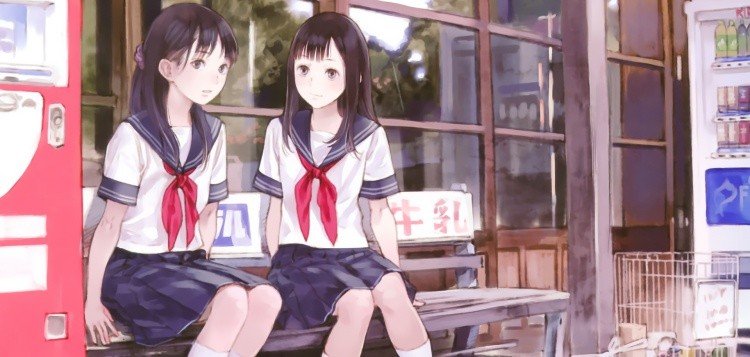 Slice of Life anime with Other Genres
Some are wrong and think slice of life animes are just calm anime and no real emotion. In fact the term Slice of Life can be easily used by some in anime of the shounen genre, shoujo, seinen and school.
There are still those who cling to the root of the word Slice of Life and consider only peaceful and light everyday life. There are anime that can be considered as Slice of Life that are quite popular as:
Suzumiya Haruhi in Yuuutsu;
Violet Evergarden;
Year Hi Mita Hana no Namae wo Bokutachi wa Mada Shiranai;
Clannad;
Toradora!;
Chuunibyou koi ga shitai demo!;
Sakura-am at Pet in Kanojo;
Yahari Ore at seishun Love Comedy wa Machigatteiru;
Hyouka;
Kyoukai no Kanata;
Tonari No Kaibutsu-kun
K-On!
ReLIFE
Boku wa Tomodachi ga Sukunai
Kobayashi-san Chi at the Dragon Maid
Kokoro Connect
Kimi ni Todoke
Nichijou
Pray in the Imouto ga konnani kawaii Wake ga Nai
Mahoutsukai No Yome
Danshi Koukousei at Nichijou
Great Teacher Onizuka
Lucky ☆ Star
Watashi ga motenai No wa Dou kangaeafraid omaera ga Warui!
Mob Psycho 100
To Haru Ride
Kotonoha No Niwa
Barakamon
Sakamoto Desu ga?
Mushishi
Wotaku ni Koi wa Muzukashii
Working!!
3-Gatsu in the Lion
Saiki Kusuo at Ư-nan
Blend S
Kashi Dagashi
Chihayafuru
Festival
Bokura wa Minna Kawai-s am
Amagami SS
Isshuukan Friends
Gin in the Saji
Bakuman
Shirobaku, New District
Barakamon
Hanasaku Iroha;
Usagi Drop;
Gekkan Shoujo Nozaki-kun
Tanaka-kun wa Itsumo Kedaruge;
Non Non Biyori;
Hanasaku Iroha;
Natsume Yuujinchou;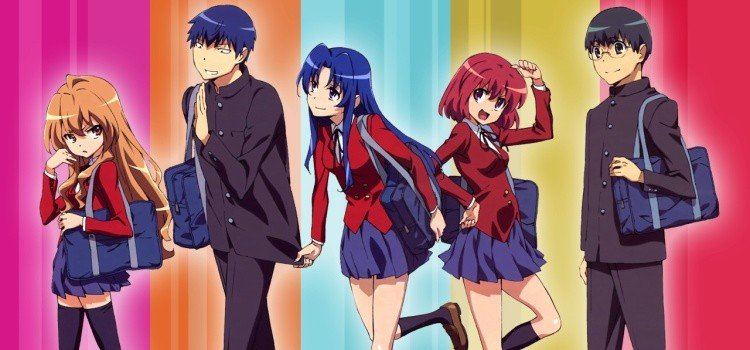 The Best Slice of Life anime
Some were cited in the previous subtitle, but for some are not considered slice of life. I'm going to start by quoting my favorites, I don't want to make a list of the top 10, because that's kind of a personal opinion.
ReLIFE – My favorite novel
ReLife has a beautiful romance, but its story takes the genre of high school anime to a different level, with a rather interesting story. In it, a boy in his 30s ends up taking a pill to rejuvenate and study in high school.
A futureless adult living in an unemployed home dissatisfied with life, on any day receives the invitation to enter this project called ReLife. The anime shows the daily life of an adult among young people at school.
Unfortunately he can't reveal to anyone that he's an adult. Soon he falls in love with a student, but unfortunately nothing can happen, since this test should last for only a year, then all memories will be erased. Now what?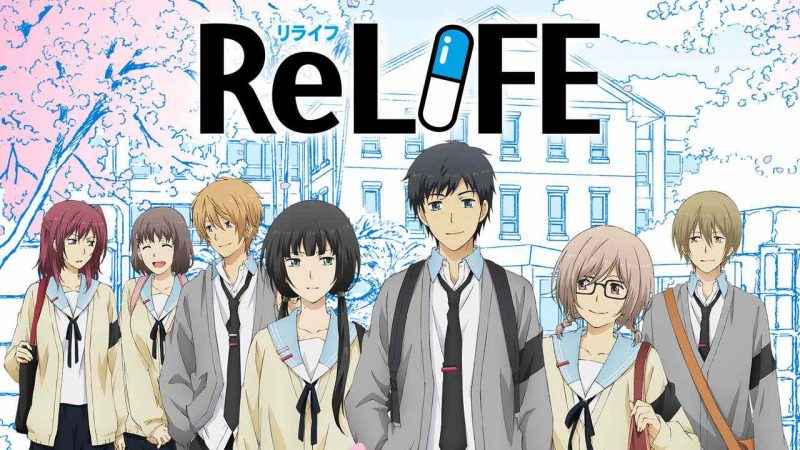 Gin no Saji – Farm Anime
Yugo Hachiken dreams of a separate life from his family, so he enrolls in an farming school in Hokkaido. Raised as a city boy, he is forced to discover the inconvenient truth about agricultural life.
This anime was created by the famous fullmetal author Alchemist, has a beautiful soundtrack and the closure of my favorite band Goose House. It is an anime with fun, cheerful and full atmosphere of comedy, recommended for everyone.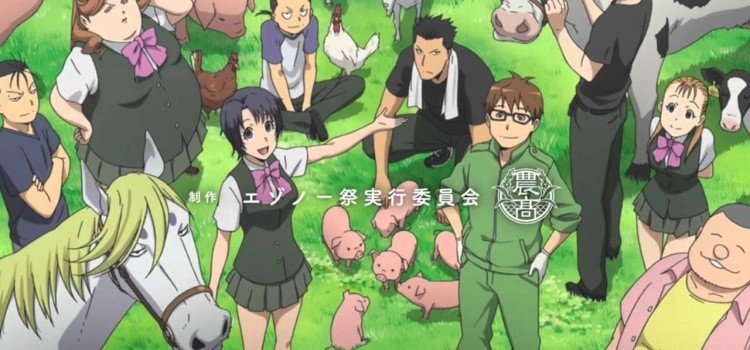 Bakuman – Anime about Mangakas
Bakuman is a famous anime of the same creator of Death Note, tells the story of 2 friends who wish to enter the world of mangoes, one as a screenwriter and the other as a designer. They discover that this world is not easy.
The main goal of the protagonist is to make your manga and anime, as a promise to marry the girl you love. The anime has 3 seasons of 25 episodes, he manages to hold despite his everyday theme.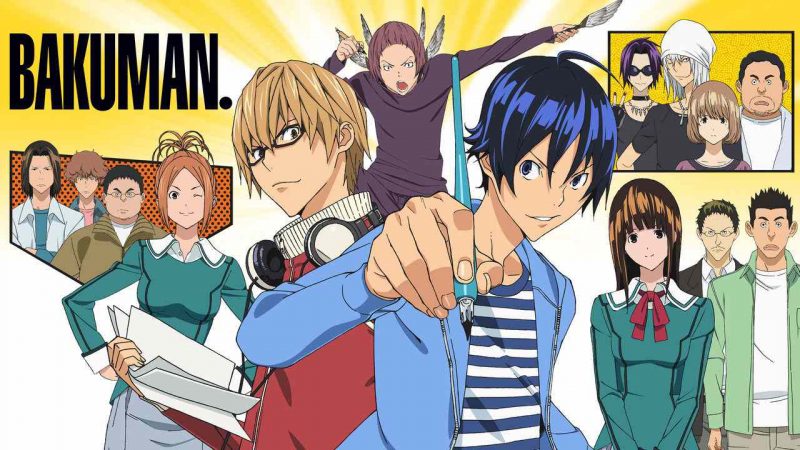 Clannad – The Saddest Anime
It's hard to describe this comedy, everyday and romance anime with two seasons with just one synopsis. It just shows the relationship of a normal and unhappy boy with a frail and cheerful girl. A very sad and exciting anime.
The anime fits perfectly into the slice of life genre because it portrays the lives of the protagonists for a long time, from school to after graduating. The anime also shows the relationship with family and life outside of school.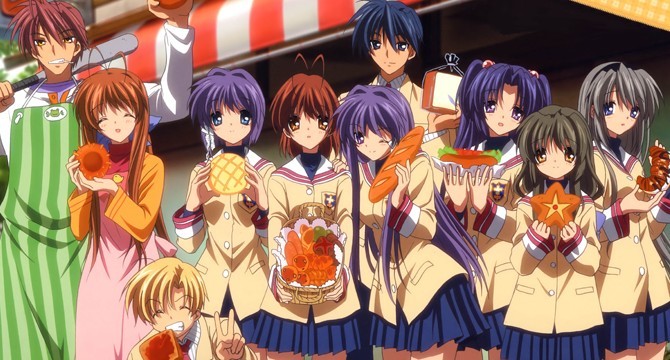 Suzumiya Haruhi at Yuuutsu – Smoked Anime
Kyon, is a typical high school student who refuses to believe supernatural things. However, upon meeting Haruhi Suzumiya, he quickly discovers aliens, time travelers, people with powers among other things.
When Haruhi laments the lack of intriguing clubs at school, Kyon inspires Haruhi to form his own club. As a result, the SOS Brigade is formed, a club specializing in everything that is supernatural, where Kyon is forced to participate in it.
The Light Novels-based franchise also has a Spin-Off version focused on another even more everyday character. This other anime that I also recommend is called Nagato Yuki-chan no Shoushitsu.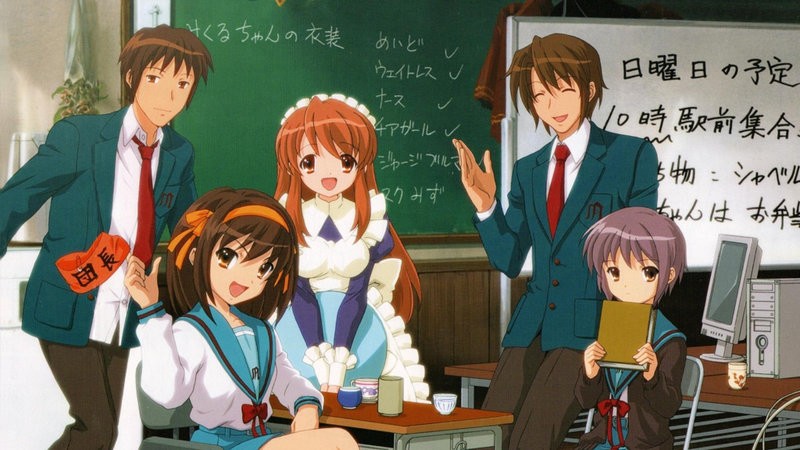 Sakura-am at Pet in Kanojo
Sorata Kanda, in the second year is forced to move to Sakura Hall of Suimei High School, a dormitory with eccentric and misfit residents who leave their lives upside down. The anime explores the relationship of residents in this dormitory.
We have characters full of energy, intelligent antisocial, a girl who doesn't understand the concept of shame and other characters who connect through her skills, talents, hard work, romance and friendship.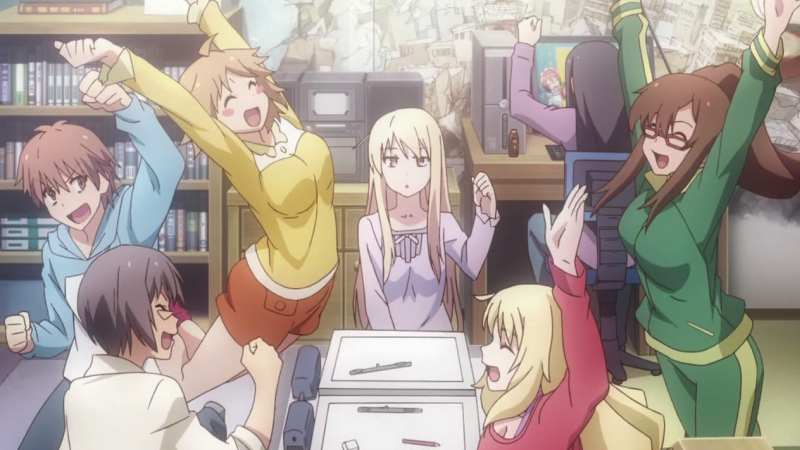 Pray in the Imouto ga konnani kawaii Wake ga Nai
This anime is an example of love and hatred, one of my favorites, but at the same time causes a heartbreak. The anime shows the daily life of a normal guy who gets involved with his younger sister Otaku and her friends.
The anime has two seasons and some controversial OVAs. The anime has a rather unusual unfolding with romance, lots of comedy and a very fun view of the Otakus in Japan and how they are seen by society.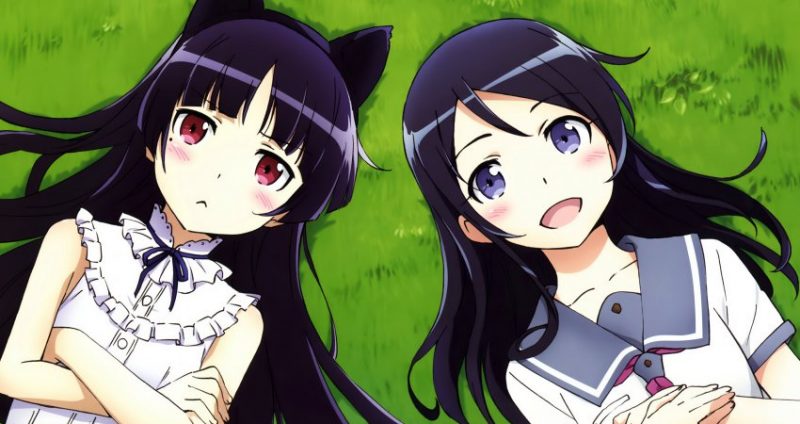 Hinamatsuri – My favorite comedy
This slice of life anime shows a powerful yakuza member who adopts a girl with powers who appears out of nowhere in her home inside a capsule. The girl is very sound, spoiled and lazy and called Hina.
In the unfolding of the story several funny situations happen, including the arrival of new girls with powers. No doubt it's one of my favorite comedy anime, which represents very well everyday life in Japan, even from homeless people.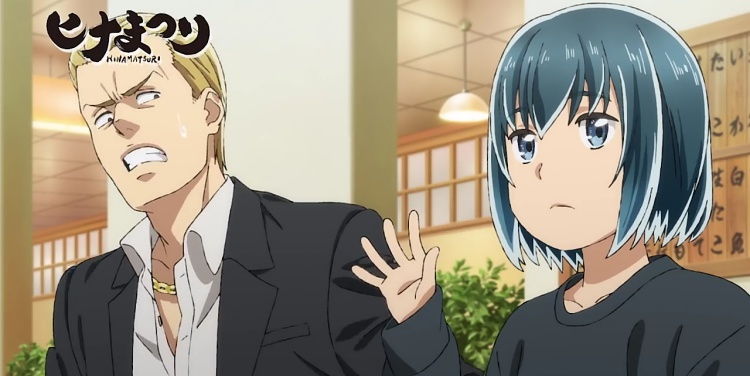 Violet Evergarden – a beautiful animation
Violet Evergarden is one of Slice of Life's anime with the best animation ever produced. The scenery, characters, ambience, sounds and colors are beautiful to fill the eyes with tears. The anime also has an exciting story.
Violet Evergarden tells the story of a girl who was used as a weapon of war, but who then not knowing what to do with life, ends up becoming a letter writer, knowing a little of the world and some exciting situations that the letters provide.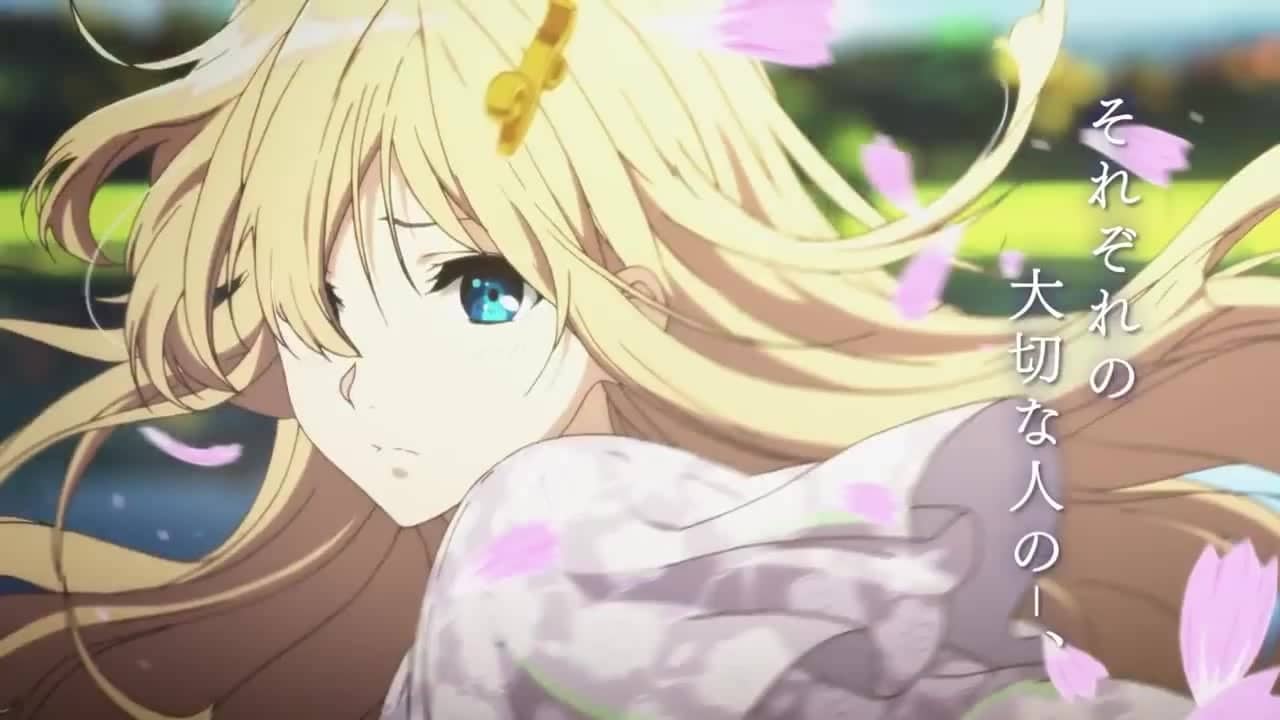 Kokoro Connect
This anime tells the story of a group of students facing bizarre situations that involves changing bodies with colleagues, some turning babies and other strange situations that test the link of friendship between them.
A rather fun and exciting anime that doesn't hide behind clichés and a generic script like the vast majority. A type of slice of life holding from beginning to end through its exciting and curious history.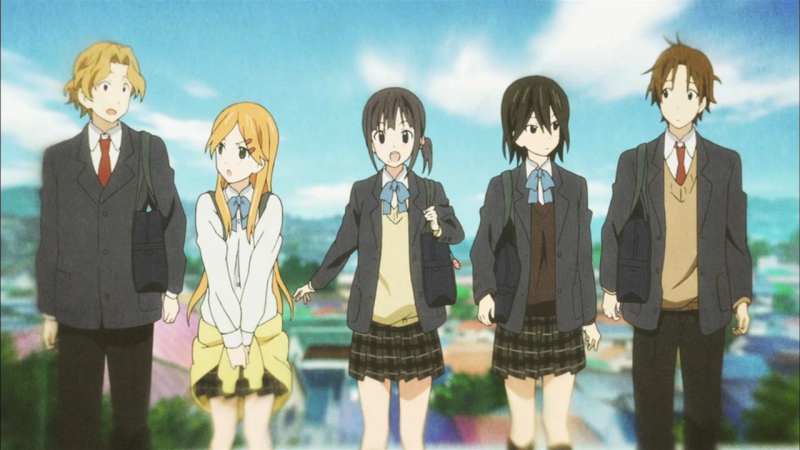 Honorable Mentions of slice of life
Unfortunately it does not give to quote all the popular anime of slice of life, because many I did not watch. In the previous list I quoted only the ones I watched and liked. According to other rankings I found on the internet, the most popular not listed are:
Mushishi;
Barakamon;
Natsume Yuujinchou;
Usagi Drop;
Toradora;
Hanasaku Iroha;
Non Non Biyori;
Tanaka-Kun Wa Itsumo Kedaruge;
Mr. Himouto!
Umaru-chan;
Nichijou;