Nintendo Switch is a new Nintendo console with a release date of March 3, 2017 for $ 300. This new console is a kind of hybrid between TV and laptop with a 6.2 inch touch screen, and 2 side controls that have motion sensors, advanced vibration and several ways of use. The Console is attached to a dock that passes the game to TV, the controls are removed and attached to a kind of support that recharges them.
The video below shows a little of the concept of the console, and then we will give a summary and quote important information about it.
Switch Games
Gaming is one of the things that most makes viewers doubtful about the console's success. For those who are a fan of Nintendo franchises, you will not be without the classics Mario, Zelda and other Nintendo IPs. Something that many question is the support of thirds (third parties), whether or not they will launch games for the Switch or if it will be able to run the games of today.
In my opinion, the Nintendo Switch has full ability to run games, just as the X360 had the ability to run GTAV even though it was inferior to WII U that did not receive the game. What will define whether the console will receive games or not is its sales, it is noted that even the 3DS receives annual games from FIFA and PES while the WII U with its low sales does not. Thus, it is unlikely that the hardware of the console will define whether or not it will receive games. The 3DS library is really gigantic even though it is a much smaller console than the WII U. Below is a complete list of games already announced and confirmed for the console:
Confirmed matches
The Legend of Zelda: Breath of the Wild (March)
Mario Kart 8 Deluxe (April 28)
Splatoon 2 (Summer 2017)
Super Mario Odyssey (End of year 2017)
Xenoblade Chronicles 2 (TBD)
1, 2, Switch (March 3rd)
ARMS (Spring 2017)
Fire Emblem Warriors (TBD)
Shin Megami Tensei: Brand New Title (TBD)
The Elder Scrolls V: Skyrim (Fall 2017)
Super Bomberman R (March 2017)
Puyo Puyo Tetris (TBD)
Sonic Mania (Spring 2017)
Has-Been Heroes (March 2017)
Disgaea 5 Complete (TBD)
LEGO City Undercover (Spring 2017)
Ultra Street Fighter II: The Final Challengers (TBD)
Fast RMX (TBD)
Rayman Legends Definitive Edition (TBD)
RIME (TBD)
I am Setsuna (March 2017)
Project: Octopath Traveler (TBD)
No More Heroes: Brand New Title (TBD)
Project Sonic 2017 (TBD 2017)
Minecraft Story Mode: The Complete Adventure (TBD)
Minecraft (TBD)
Just Dance 2017 (March 2017)
Dragon Ball XENOVERSE 2 (TBD)
Steep (TBD)
Snipperclips - Cut It Out, Together! (March 2017)
Arcade Archives (TBD)
Farming Simulator (TBD)
Skylanders Imaginators (TBD)
Syberia 3 (TBD)
NBA 2K18 (September 2017)
FIFA (TBD)
Dragon Quest X (TBD)
Dragon Quest XI (TBD)
Dragon Quest Heroes 1 and 2 (TBD)
Redout (Spring 2017)
The list is much larger and can be updated constantly. (Last update 01/13/2013 07:30).
Switch Hardware and Software
So far the Nintendo Switch Hardware is a mystery, but it is equipped with a customized Tegra and has 4G RAM and 32GB of internal storage with expansion via MicroSD. The console will use game cards and has a battery that lasts up to 6 hours. In the dock, the console can play games in full HD and in portable HD mode.
The Console will be easy to program, facilitating game port, in addition to supporting Unreal Engine 4 and several other engines. The interface of the console and its operating system is simple and minimalist. The console will also have the option to share photos and gameplays, in addition to a good online network with voice chat support and others, which unfortunately will be paid for.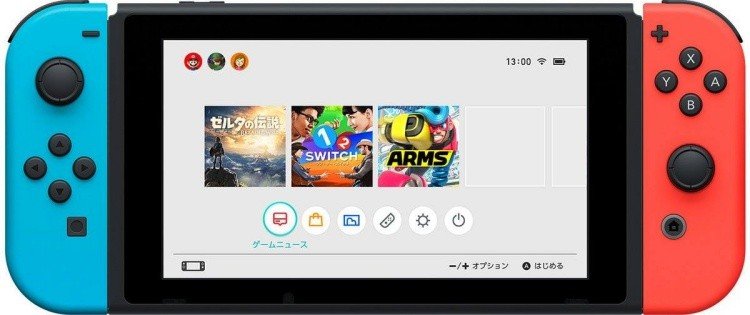 New Nintendo Switch details
Every day there is a new rumor about the Nintendo Switch, and on January 13th we had a presentation of the console made in Tokyo. After that day thousands of rumors will appear and we will share them below. If you want to know more details, see the videos of the games and know more information about the console visit the official page clicking here. We try to summarize as quickly and completely as possible, if more details appear that I find relevant I will update the article.
The artigo is still half finished, but we recommend opening it to read the following later:
Switch Videos
Below I will leave some videos about the console and the games I look forward to, of course many other videos can be found on the official Nintendo channel.
Presentation of the Switch accompanied by our friend DigPlay: 
Games I look forward to the most: