It is already common knowledge that the coronavirus has disturbed the order of many countries across the world. Such a virus was discovered on December 31, 2019 after cases reported in China. Generally, coronavirus infections cause breathing problems and symptoms similar to a common cold. from China, the coronavirus it soon spread in Japan and the world.
However, the number of infected people released by the government shows that the pace of spread in the country is slow, compared to other countries. As of the writing of this article, there were 829 confirmed cases and 28 deaths. This shows that the mortality rate is 2.9%, lower than the current world average of 3.9%. Much is due to how the Japanese government has faced and dealt with this virus.
Measures taken by Japan
Japan was the second country to announce a confirmed case of the coronavirus outside of China. This case was reported on January 16, 2020. Previously, Japan had the third highest number of cases outside China, with most of them being confirmed among the crew and passengers of the cruise ship. Diamond Princess. Seven deaths were recorded aboard the cruise ship.
The first confirmed case on the ship was reported on February 1, in a guest who disembarked on January 25 in Hong Kong. Being your departure in Yokohama on the 20th of January. The ship had around 2,666 guests, and around 1,045 crew members were quarantined.
Some measures have been taken by the Japanese government, but the current climate makes infection control difficult. Measures were announced to try to contain the spread and reduce the impact of the epidemic. Schools were closed and travel restrictions were put in place, particularly from countries affected by the coronavirus. As of February 17, 2020, Japan has evacuated more than 800 citizens from Wuhan City and Hubei Province, China, on special flights.
Foreigners who traveled to Chinese provinces affected by the virus were banned from entering Japan. Even foreigners who have had their passports issued in these Chinese provinces cannot enter Japan. In addition, foreigners who are on cruises cannot temporarily enter Japan, such as the MS Westerdam cruise ship that is docked in Cambodia.
Japanese airports are recommending travelers to wear masks, in addition to all employees. Handles and handrails in airport terminals are being disinfected and cleaned very frequently, both at airports with national and international flights. The Japanese were also recommended to avoid any type of public transport.
Taking into account the large-scale risk of infection, cultural events were suspended or postponed for at least two weeks. It was also recommended by the government that people who have any symptoms of a cold, do not go to work, evitem crowded places or do not leave the house.
Especially older people and those with underlying diseases, as these are in the risk group. By way of note, according to the Ministry of Interior, the elderly population in Japan is over 35 million people.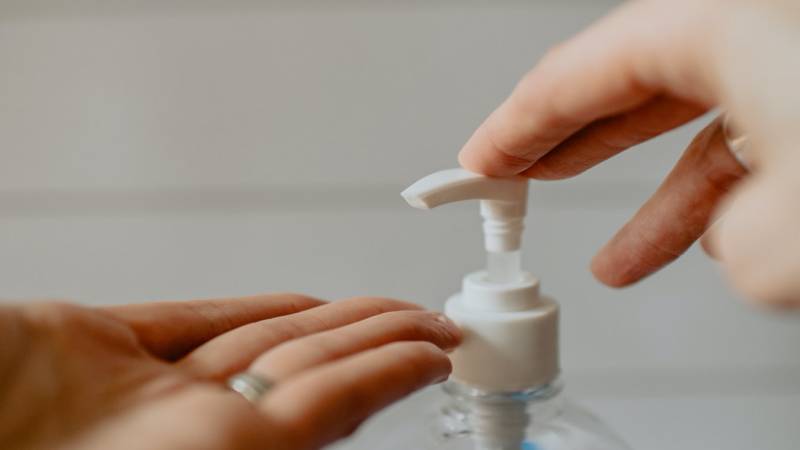 The spread of the virus around the world has impacted both trade and the economy of many countries, including Japan. The coronavirus is said to further damage Japanese economic growth prospects in 2020, at least in the first quarter. The Japanese economy has been showing signs of slowing down.
GDP has been falling for the first time in five quarters. And, as a consequence of the virus, the forecast is that the GDP will continue to fall more and more. Japanese economic growth was also drastically affected, with a significant drop.
Machinery, electronics, transportation and chemical manufacturing have a huge share in Japanese trade. And many of those means rely on China, where production has come to a halt and demand has been reduced. China accounts for half of Japan's Asian exports and imports.
Japanese trade with the Chinese, both imports and exports, fell, causing a commercial fall at the beginning of the year. European companies, Japan's business partners, affected by the virus, had their productions affected. This had a ripple effect on Japanese trade with Europe.
Japanese pharmaceutical companies do not expect a major impact, but other industries are being severely affected. At automobile companies Japanese like Toyota and Mazda for example, temporarily closed during the outbreak period. THE Honda also took action against this problem, three of its factories in Wuhan were closed.
Reports are that companies like Laox are asking many employees aged 40 and over, with at least two years with the company, to opt for early retirement.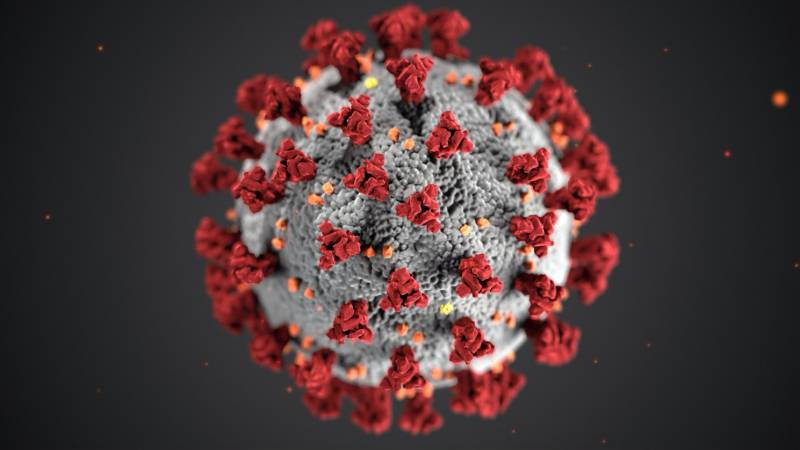 Japan affected tourism
Tourism drives much of Japan's economy, and as expected, it will be greatly affected. The country receives a large number of visitors, mostly from South Korea, Thailand, Taiwan, Malaysia, Philippines, Hong Kong. Many travel cancellations have already been recorded, and much more is expected. Foreign visitors to Japan have already dropped by 1.1% in January 2020 compared to the same period in 2019.
THE Japan Airlines, a Japanese airline, admitted that due to the situation and the many cancellations its revenues would be severely affected. The coronavirus outbreak is estimated to cause around $1.29 billion in damage to Japanese tourism in the first quarter of 2020 alone.
The losses would be even greater if maritime tourism is taken into account. Disney has already pronounced that the Tokyo Disneyland it's the Tokyo DisneySea will be temporarily closed as a preventive measure to prevent the spread of the coronavirus.
Not to mention, international tourism and even the entry of famous shows and events in Japan are being cancelled. Japanese also mourned the death of many famous international by Covid-18, even the Brazilian singers.
And the Japan Olympics?
The 2020 Tokyo Olympics would have an estimated cost of up to US$ 16.8 billion. A lot is questioned at the moment whether or not it should be carried out. The event is scheduled to run from July 24 to August 9, followed by the Paralympic Games from August 25 to September 6. In a survey conducted by Kyodo News, a Japanese news agency, it showed that around 70% of the Japanese do not want the event to be held on the initially scheduled date.
There are some possibilities, the first would be the total cancellation of the games. This would bring several losses for everyone involved, both the government, institutions and companies that have some relationship with the event. If that happened, we wouldn't have another Olympics until 2024, in Paris.
Another possibility would be to postpone it to another date, in a few months or years. This was a proposal publicly put forward by the President of the United States, Donald Trump. However, this would involve several factors such as changing sports federation event calendars, and changing television network schedules.
In addition to the cost to Japan of keeping sports facilities and Olympic Villages closed. Another alternative would be to transfer to another country, but this would be the most difficult change to make.
Everyone loses, but regardless of the decision, if the Olympics are not held within the established period, the most affected will be Japan. For example, much of the investment in construction and renovation of facilities, as well as many contracts for building operation, would be lost in the event of cancellation of the event. According to the specialized press, this figure is already over 28 billion dollars.
Companies like Coca-Cola, Alibaba, Toyota, Visa, among others, have already invested more than 1.5 billion dollars in sponsorships. And more than 3 million dollars were invested by companies like Google and Canon at the Tokyo Organizing Committee.
Around 400,000 foreign tourists were expected to come to Japan, with 4.5 million of tickets have already been sold, this would bring Japan around €2 billion in stays over the event period. Some $4.2 billion was received from TV stations for the broadcasting rights. And as already said, changes to the event would cause major problems in this area.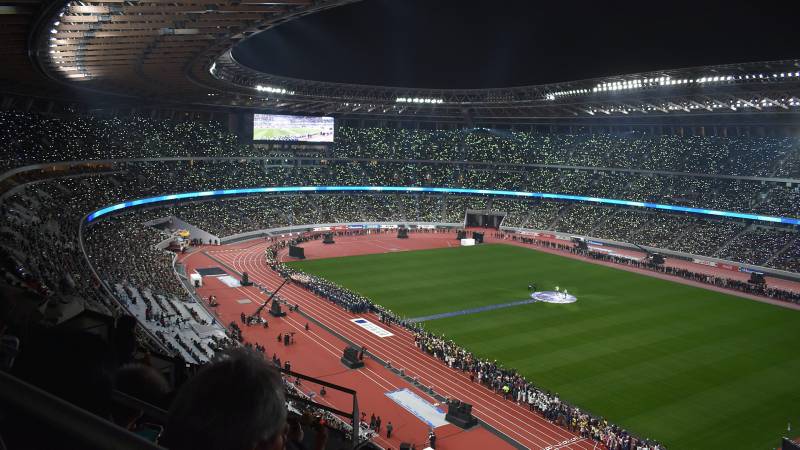 Other Japan events
Let's wait for this whole situation to unfold. We really hope that this pandemic condition will end soon. Not only Japan, but all affected countries yearn for an improvement.
The events anime japan 2020 and Family Anime Festa 2020 was canceled because of the coronavirus;
The editing of Anime Geek scheduled for May 2nd and 3rd will no longer be held;
The Tokyo Anime Award Festival 2020 (TAAF2020) also canceled all programs scheduled for March 13-16, 2020. It has not yet been announced how, but everyone who wants to, will be able to request a refund of tickets;
Anime production takes place with closed-door studios to avoid new outbreaks of contamination. Many of these studios work in cell format, where each part of the anime is made in a different location or region;
A commercial was released in Japan where characters from the anime one piece warn people about the precautions they should take due to the coronavirus outbreak, so that it does not spread further;
Have you read our article on virus and epidemic anime?
We plan to update this article with more information soon! Thanks for reading!