October 2021 anime promises to come with everything! In addition to the launch of new anime, new seasons of already known anime will be launched and that we certainly look forward to knowing the outcome. In this text we will see the summary of all releases this month for you to wait and write down the date so you don't miss anything.
1 – Kimetsu No Yaiba / Demon Slayer
the second season of Kimetsu No Yaiba (鬼滅) is already at the doors and surely everyone wants to know how it unfolds. There is no specific release date, but there is a good chance it will be in October.
Kimetsu no Yaiba tells the story of Tanjirō, who had his parents and five brothers murdered. The mother and her siblings were killed by a very powerful oni (demon or ogre) known as Muzan Kibutsuji. His sister Nezuco did not die, but became an Oni, his goal is to help her regain her human form.
So far there is only the complete first season and the continuation of this season is in the movie Demon Slayer — Kimetsu no Yaiba — The Movie: Mugen Train. The second season will have a connection with the story of the film that takes place on a train.
2 – Aru's Yuuki Yuuna
Aru's Yuuki Yuuna goes into its third season. The premiere was on October 1 in Japan. The anime tells the story of Yuuna Yuuki, a heroine. She is part of the school's Hero Club.
Yuuki faces great challenges when mysterious destructive forces called "Vertices" threaten the people they love, and the Hero Club is summoned by a mysterious app to save them. In the company of their best friend Mimori Tougou, as well as the sisters Fuu and Itsuki Inubouzaki, they transform into magical girls to fight.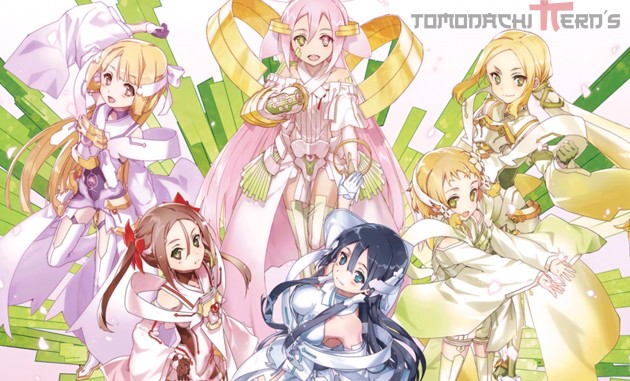 3 - 86 EIGHTY SIX
science fiction anime, 86 (エイティシックス) will premiere its second part. The Republic of San Magnolia has been at war with the Giadian Empire for nine years. The Republic has since developed its own autonomous units – Juggernauts – which are remotely directed by a handler .
While on the surface the public believes that the war is being waged between machines, in reality the Juggernauts are being piloted by humans and they are all the Eighty-six , the designation given to the subhumans of the Eighty-Sixth Sector who are persecuted and deprived of their rights by the racist government of Alba. The leader of Squad 86 "Spearhead" is Shinei Nouzen.
4 - Lupine III
Lupine III (ルパン三世) goes to part 6 and is among the October anime. Lupine III tells of the adventures of a group of thieves led by Arsène Lupine III, grandson of Arsène Lupin, the gentleman thief in Maurice Leblanc's series of novels. Lupine and his gang take trips across the world to steal treasure and escape the law.
The anime is 50 years old from the original series. The new story will see Lupine and his allies attempt to steal a secret treasure from The Raven, a shadowy organization that controls the British shadow government. They will also face Sherlock Holmes.
5 – Isekai Shokudou
Isekai Shokudou there will be a second season!! The anime focuses on the underground part of a building, nearby there is a restaurant called "Youshoku no Nekoya", with an illustration of a cat on the door. It has been open for fifty years and has served many of the salarymen in the nearby offices.
However, there is a secret in "Nekoya". The cafeteria is closed to the public every Saturday to make way for special guests. When a bell rings, beings like dragons, elves, and any other extraterrestrial beings appear who ask for mysterious and delicious dishes.
6 - World Trigger
World Trigger (ワールドトリガ) will premiere its third season. In Mikado City a portal to another world opens bringing with them creatures from another world (Neighbors) due to Earth technology not working against them, disaster befalls Mikado City. After a while a mysterious group appears, and starts fighting the Neighbors.
But despite the Neighbors still emerging from the portal, the people of Mikado City were living normally and stable after this event. The story unfolds four and a half years after the portal is first opened.
7 – Hanyou no Yashahime: Sengoku Otogizoushi – Ni no Shou
Hanyou no Yashahime: Sengoku Otogizoushi – Ni no Shou (半妖の夜叉姫 -戦国御伽草子-弐の章) will get its second season in October as well. The anime focuses on InuYasha's daughters. The story takes place during feudal Japan. Half-demon twins Towa and Setsuna are separated during a forest fire.
Towa goes looking for his younger sister and finds a tunnel that teleports him to present-day Japan. In that time he is adopted by another family, but ten years later the portal reopens and he is joined by Setsuna, who has become a demon hunter. He doesn't remember his older sister, so they come together to retrieve the past lost in the midst of two different eras.
8 – Mushoku Tensei
Mushoku Tensei: Isekai Ittara Honki Dasu (無職転生 〜異世界行ったら本気だす〜) is part of the October anime that will launch the second season! Mushoku Tensei tells the story of a failed 33-year-old otaku who, after being kicked out of his home by his family, dies in an accident.
However, he is reborn in the body of a child, retaining the memories of the past life. His new identity is Rudeus Grayrat. He comes back quite different from his old self. He arrives in a new world to become the strongest mage known to the most powerful man.
9 – Shin no Nakama
Shin no Nakama ja Nai to Yuusha no Party wo Oidasareta node, Henkyou from Slow Life suru Koto ni Shima is among the October anime as a release. The genre is adventure and fantasy. It was developed by Studio Flad and Wolfsbane.
A girl with the hero's Divine Protection fights the Demon Lord. Red, her older brother, who possesses the "Guide's" Divine Protection, only grants him a higher starting level than his companions, accompanied the hero in his starting party. However, as that Divine Protection only grants him a high level, but not magic or martial arts, he gradually failed to match the power of his comrades.
Red has distanced himself from the battle against the Demon King's army, despite knowing that the fate of the world depended on it, and now he intends to live a peaceful life on the frontier and earn money by opening a herbal medicine shop. and vegetables for the prevention and treatment of diseases) from the knowledge acquired in their travels.
10 - Tsuki to Laika to Nosferatu
Tsuki to Laika to Nosferatu is among those to be released in October and the anime is about a vampire astronaut. The animation is directed by Akitoshi Yokoyama, screenwriter Keisuke Makino and illustrated by Karei. The anime is science fiction and was developed by Arvo Animation studio. The story takes place in a fictional world, parallel to the post-war 10 years after a long war divided the world: the Union of Republics of Zirnitra and the United Kingdom of Arnak.
The story revolves around Lev Leps, a reserve astronaut candidate, and his new companion, the vampire Irina Ruminescu. As part of a bold new Operation Nosferatu, Project Mechtat will use Irina as a test subject for various expected conditions in space, and ultimately as part of a manned mission, with Lev overseeing Irina's training as a cosmonaut.
11 – Muv-Luv Alternative
Muv-Luv Alternative (マブラヴ オルタネイティヴ) is an action, romance and drama genre produced by Fuji TV. The anime is based on the game released by âge in 2006, it is actually a continuation of the game. The anime talks about extraterrestrials invading Earth. To defend themselves, humanity develops the Tractical Surface Fughters to go to war with them.
12 - Platinum End
Platinum End (プラチナエンド) was written by Tsugumi Ohba, illustrated by Takeshi Obata. The creators are the same Death Note anime. The manga ran from November 4, 2015 to January 4, 2015. Mirai Kakehashi ao attempt suicide he is saved by an angel named Nasse, who tells him that he is his guardian angel and that he knows everything about his life.
Learning from Nasse that her adoptive parents are responsible for the accident that killed her parents and brother, Mirai uses the powers she has given her in order to face them and learn the truth. Nasse tells him that God will reform in 999 days, and that thirteen candidates have been selected to replace him, including Mirai himself. Mirai cannot refuse to participate in the competition to choose the next God and among the other candidates there are some capable of doing anything to win, including killing innocents or their own colleagues among the candidates.
13 – Shinka no Mi: Shiranai Uchi ni Kachigumi Jinsei
Shinka no Mi: Shiranai Uchi ni Kachigumi Jinsei is an action, adventure, comedy and fantasy anime. Hiiragi Seiichi is bullied for his appearance. one day on a school outing, a voice claiming to be a God told through the PA system to prepare to be transported to another world. The call is for the entire school.
A fantasy world where there are game-like elements such as levels, stats and skills. However, God still had the preparations to complete the transfer and would send them out once the hero's summoning ritual was ready. All the classes formed groups to await the transfer, but Seiichi alone was excluded and as such was summoned to a different area. After being transported, the first thing Seiichi ate was the "fruit of evolution".
14 - Sakugan
Sakugan (サクガン) is an action and science fiction anime. Written by Nekotarō Inui produced by Satelight. The story is of a father and daughter, who are from the Pinyin colony, come together to break the futuristic universe. Humanity was forced to live in an underground world known as "The Labyrinth".
Father and daughter pilot a large robot that digs for minerals. One day, the daughter asks her father to go find her mother. Being a "marker", the father has the most dangerous profession in the colony, which is mapping the labyrinth; but that is also an advantage, as he is the only one who knows the dangerous roads outside the colony.
15 – Shikizakura
Shikizakura (シキザクラ) is directed by Shinya Sugai, produced by Tomoyasu Nishimura, and written by Naruki Nagakawa. The manga began production in December 2020 and is still in the production phase. The series is also confirmed with twelve episodes of thirty minutes each, as well as a manga adaptation by Hayato Aoki. The anime takes place in the Toukai region. The production will use hand-drawn animation and 3D CG animation.
16 - Deep Insanity
Deep Insanity is an anime directed by Shin Oonuma, written by Kento Shimoyama by Studio Silver Link. The anime is inspired by the manga that started in 2020 and is still in production. A game based on the anime will be released in October as well. The anime will be set between the manga and video game stories.
The story takes place in a world where mass coma results from a mysterious disease called "Randolph Syndrome", a disease of a place called "Asylum". This leads people to explore this new land to discover a cure for disease or to discover what treasure this new land contains. The manga follows a boy immune to the disease and a merchant who lives in Antarctica and makes a journey to the Asylum.
17 - Mieruko-chan
Mieruko-chan (見える子ちゃん) the anime is directed by Yuki Ogawa, the production is by Kadokawa by emio of the studio Passione. The manga so far has 6 volumes and was released in November 2018. The TV version is among the October anime. The anime is comedy and horror.
The protagonist Miko can see dead people, but she ignores them at times. She must endure fear in order to keep herself and her friend Hana out of harm's way, even if it means coming face to face with the absolute worst.
19 – Komi-san wa, Communication Shoungai desu (Komi Can't Communicate)
Komi-san wa, Communication Shoungai desu (古見さんは、コミュ症です) is among the October anime releases, but its manga has existed since May 2016 until today and is still in production. the anime is from comedy and romance.
The anime tells the story of a girl who, on her first day of school, draws a lot of attention for her beauty. She is very reserved because she has communication problems, she even wanted to make friends, but she can't. Hitohito Tadano is a classmate who ends up sitting next to her one day when they are alone together, the girl reveals that her dream is to get 100 friends. Tadano decides to help Komi on her quest to find the 100 friends.
19 – Senpai ga Uzai Kouhai no Hanashi (My Senpai is Annoying)
Senpai ga Uzai Kouhai no Hanashi (先輩がうざい後輩の話) is from the romantic comedy genre. The manga has 8 volumes and began publishing from 2017 until today. The anime is directed by Ryota Itoh and written by Yoshimi Narita.
Futaba Igarashi, a very dedicated and clumsy office worker who is often mistaken for a child, constantly complains about her big, boisterous co-worker, Harumi Takeda. But what no one imagines is that despite constantly irritating her, she nurtures a feeling for him.
20 – Taishou Otome Otogibanashi (Taishou Maiden Fairytale)
Taishou Otome Otogibanashi is directed by Yuko Fukuda. Sana Kirioka launched the manga in Jump Square in July 2015 and ended it in September 2017 with a total of five volumes. The cast includes Yume Miyamoto, Chika Anzai, Ayasa Ito and Shunichi Toki. Tamahiko Shima is the youngest son of the powerful and wealthy Shima family. Blessed with great fortune since childhood, he grew up wanting nothing more than the affection of his often-distant family.
After losing her mother and losing her dominant arm in an accident, Tamahiko has fallen into deep despair and is rejected by her own father because of her disability. Condemned to live isolated in the countryside, where he would not shame his family's name, he was resigned to dying alone - until one day, a young woman named Yuzuki Tachibana appeared at his door, saying that her father had sent her to be his bride.
21 - Blue Period
Blue Period (ブルーピリオド) had its manga released in June 2017, so far it is still being produced. But it is already possible to find 11 volumes. The anime is directed by Koji Masunari and Katsuya Asano.
Yatora Yaguchi is a popular student who excels at school, but often struggles with inner emptiness and frustration. One day, he was so fascinated by a painting from his high school's art club that it inspired him to try to paint. He was later inspired by a friend, Ryuji Ayukawa, and later joined the art club, becoming more deeply involved, and tried to apply to Tokyo University of the Arts as his college choice.
22 – Sekai Saikou no Ansatsusha Isekai Kizoku ni Tensei Suru (The world's best assassin, To reincarnate in a different world)
Sekai Saikou no Ansatsusha Isekai Kizoku ni Tensei Suru It's an anime that mixes action and fantasy. The directors are Tamura and Masafumi. The production studio was Madhouse. The story follows a murderer who has been reincarnated in a fantasy world. Realizing the new possibility, he decides he will use his past life knowledge and magical abilities to become the most unstoppable killer of all time.
23 – Saihate no Paladin (The Faraway Paladin)
Saihate in Paladin It's adventure and fantasy. The anime takes place in the world of the dead, far away from human civilization. The protagonist Will is created by three undead. They raise the boy as best they can until he starts to question who he really is. So he starts to go in search of his past and find out what is really behind the undead.
24 – Sankaku Mado no Sotogawa wa Yoru (The Night Beyong the Tricornered Window)
Sankaku Mado no Sotogawa wa Yoru has a mix of categories, with mystery, supernatural and drama. The studio is Zero-G. The anime is aimed at a bookstore clerk. He has the ability to see ghosts and spirits, but he wouldn't want to be able to do that. He is very afraid of everything he sees.
25 – Megaton-kyuu Musashi
Megaton-kyuu Musashi (メガトン級ムサシ) is an anime for those who like action and science fiction. 90% of humanity was wiped out because of an invasion. The survivors live in a shelter where their lives are monitored and memories of the invasion erased. Three teenagers from the shelter are chosen to pilot three machines that combine to form the Musashi robot, made from a material called Megatronium alloy.
26 - Tesla Note
Tesla Note (テスラノート) is by Masafumi Nishida (the same as Tiger e & Bunny) and Tadayoshi Kubo. The manga launched in January 2021 and so far it has 3 volumes.
The world is on the brink of destruction and the covert operation to try to stop the worst is called Mission T. Botan Negoro was trained to be a ninja from a young age, and partners with another spy, Kuruma. Their goal is to rescue the legacy of the creators of the Tesla Fragments.
27 - Kyoukai Senki
Kyoukai Senki is a science fiction and action anime, for those who love robot movie will be interested in this anime. The anime takes place in AD 2061 in Japan when he has already lost his power. The Japanese people come to suffer oppression after having been divided and ruled by the 4 main commercial factions. The country has become the vanguard of the world after deploying a special humanoid weapon. One day, a machine-loving boy meets a thinker and they think about fighting to regain Japan.
28 – Ousama Ranking (The Kings Ranking)
Dare Ranking is an anime focused on adventure, comedy and fantasy. The story begins with a deaf and powerless prince who can barely hold a child's sword. But despite the difficulties he dreams of becoming the greatest king in the world. In the eyes of most this dream seems to be impossible.
Bojji is able to make his first friend, "Kage" (shadow) - a literal shadow on the ground who somehow understands Bojji well. (Kage is a survivor of the Kage assassin clan that was virtually annihilated. No longer an assassin, Kage now survives by stealing.) The story follows Bojji's coming of age as he meets several people in his life,
29 – Gyakuten Sekai no Denchi Shoujo (Rumble Garanndoll)
Gyakuten Sekai no Denchi Shoujo (逆転世界ノ電池少女) is a science fiction action movie and the director is Masaomi Andou. In the anime, a portal to another dimension opens in the sky, revealing an alternate world "Shinkoku Nippon", with heaven and earth upside down. This parallel world retains its former militarism, its age being the Eternal Showa. The military invades real Japan with robots and their "Genmu" gas weapons, rendering modern weapons ineffective. "Shinkoku Nippon"
30 – Build Dive (Code Black)
Build Dive is directed by Yuki Komada, the screenwriter is Yoriko and the studio is Liden Films. It is an anime card game. The setting of the plot is New Kyoto, a region ruled by a lord who decides everything based on skills in the card game known as Build Dive. The protagonist is a young man accompanied by his protector, who is materialized in letters.
31 – Shuumatsu no Harem (World's End Harem)
Shuumatsu no Harem It has a futuristic vibe! The story takes place in the year 2040. In this period a lethal virus called Mata-Macho killed almost all male people. Naito then goes in search of answers, after all he and 4 others are the only men left on the planet.
32 – Kyuuketsuki Sugu Shinu (The Vampire dies in no time)
Kyuuketsuki Sugu Shinu the anime is by studio Madhouse, the manga is by Itaru Bonnoki and the publisher is Akita Shoten. The director is the same Hunter X Hunter, Hiroshi Kojina. The anime is vampire. The main thing is a very different vampire from what we are used to seeing. He is weak to anything imaginable. A vampire hunter will stop where he lives in order to find a lost child. In the end, they end up becoming great friends.
33 – Ganbare, Douki-chan (Do Your Best, Douki-chan)
Ganbare, Douki-chan (がんばれ同期ちゃん) is directed by Kazuomi Koga, written by Yoshiko Nakamura and the studio is AtelierPontdarc. The manga launched in 2019 and is currently in production. The story follows Dōki-chan, an office lady who works with Dōki-kun. Unbeknownst to Dōki-kun, Dōki-chan secretly has feelings for him. As Dōki-chan struggles to confess her feelings, her rivals, both the kōhai and senpai, continue to vie for her affections.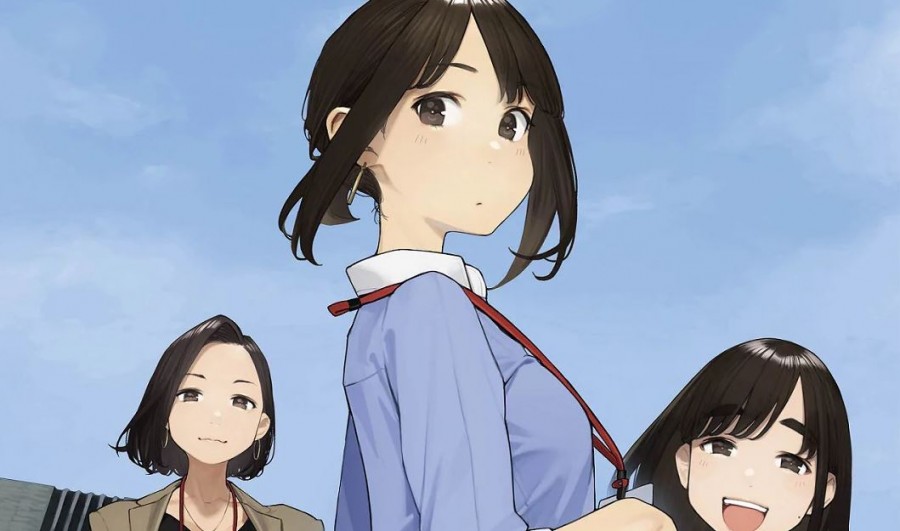 34 – Selection Project
Selection Project had the manga released in January 2021, so as it is recent, it only has 1 volume. The anime is directed by Dausuke Hiramaki, written by Yūya Takahashi belonging to the Doga Kobo studio. The anime is inspired by the common talent show to discover idols.
The story is about a selection project that is the gateway for girls who want to become teen celebrities. Suzune Miyama is one of the influenced candidates and enters the 7th edition of the contest with thousands of competitors.
35 - Visual Prison
Visual Prison (ヴィジュアルプリズン) is an anime by A-1 Pictures, written by Yukie Sugawara, directed by Takeshi Furuta and Tomoya Tanaka. The anime is musical, drama and fantasy. Ange Yuki, a shy and lonely boy, travels to Harajuku to watch his favorite band at the Visual Prison event, where once a year visual kei bands (portrayed as vampires) gather during the red moon to perform and battle each other in music. .
36 - Showtime! ~Minami O-jō-san Datte H Shitai (I Want to Have Sex With Minami Even If She's a Songstress)
Showtime! ~Minami O-jō-san Datte H Shitai it is a adult anime. It will have the 18+ version and one with some explicit parts cut out for all ages. In the story, a widowed father who aspires to be a picture book author meets Minami Takasaki, an idol singer in the children's educational program outside of work. As a child television idol, Minami is lonely in her private life and cannot fall in love. Any scandals are absolutely prohibited. So begins an adult love story with a singer.
37 – Maou Evelogia ni Mi o Sasage yo (Reincarnated into Demon King Evelogia's World)
Maou Evelogia ni Mi o Sasage yo it is also an anime aimed at an adult audience that will have the complete version with cuts. In addition to sexually explicit parts, the anime has a mixture of fantasy. In the plot, Gozu — a man who has withdrawn from society — is shot to death but wakes up reincarnated in the world of a video game. Also, he is face to face with the final boss of the game, the demon king Evelogia, whom he has always desired. Childish and disillusioned Gozu stops in time, trembling. Soon he declares himself to Eve and starts dating.
38 – Takt Op. Destiny
Takt Op. Destiny It's a fantasy and action anime. The anime is set in 2047 when a meteorite hits the earth and these produced giant monsters known as D2.
D2 did away with all the songs, which was the only thing capable of overcoming them. But there were some people who resisted D2. They are young people who hold the power of music, "Musicart". These young women have "scores" that are capable of defeating monsters. And there are also people who command these women, the Maestro.
Some of the aforementioned anime were you already waiting for?